Just added this set to my store.  It has easy to use classroom party games in it!  Just print and you are set!  Here's some slides of the items…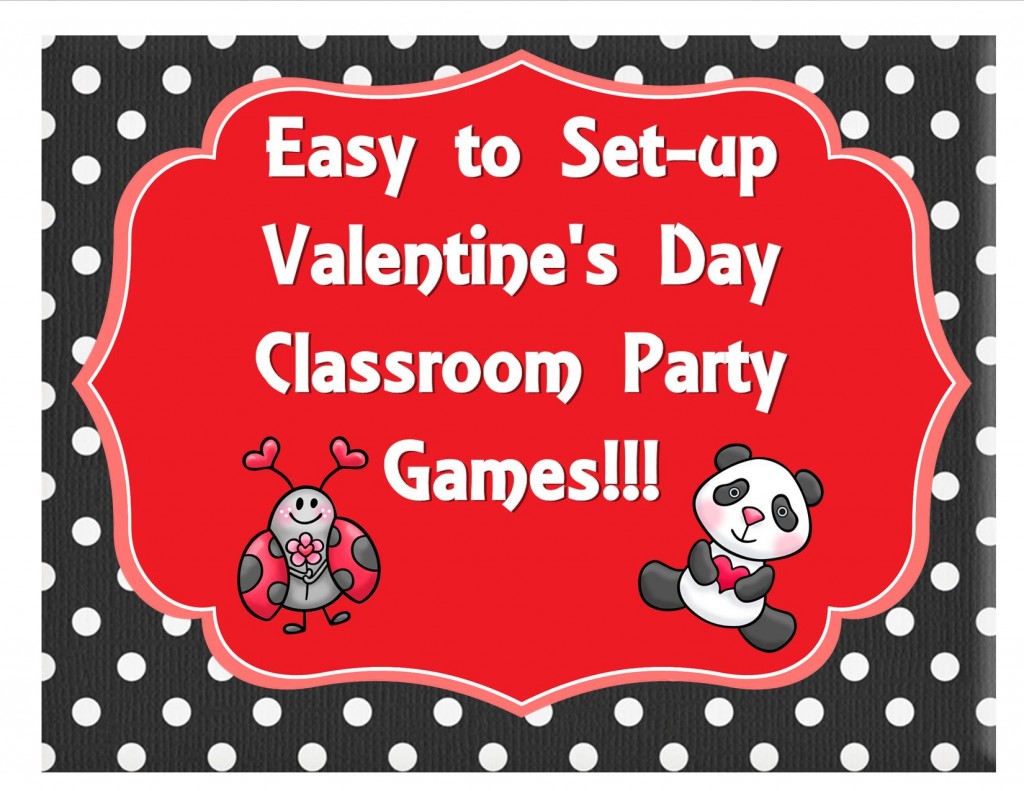 You can get it here on E-junkie or here on TPT!
If you hurry it may still be on sale here! 
Love this Bingo… Everyone's Engaged Bingo!  The nice thing about this game is that every picture called will be on the card (just in a different order) – this allows for everyone to cover a picture at every turn but still just one winner.  (Keeps all engaged knowing they must find the picture on every turn and is not frustrating like regular Bingo.) First person to get four in a row or diagonal, wins!  Perfect for preschool, kindergarten, first, or second grade classrooms. This set comes with 12 different cards and a set of calling cards.
BONUS: Play V-day Memory with page 19.  Print two pages of page 19.
Students can play in small groups, so you will need to print a set of playing card per two—four students.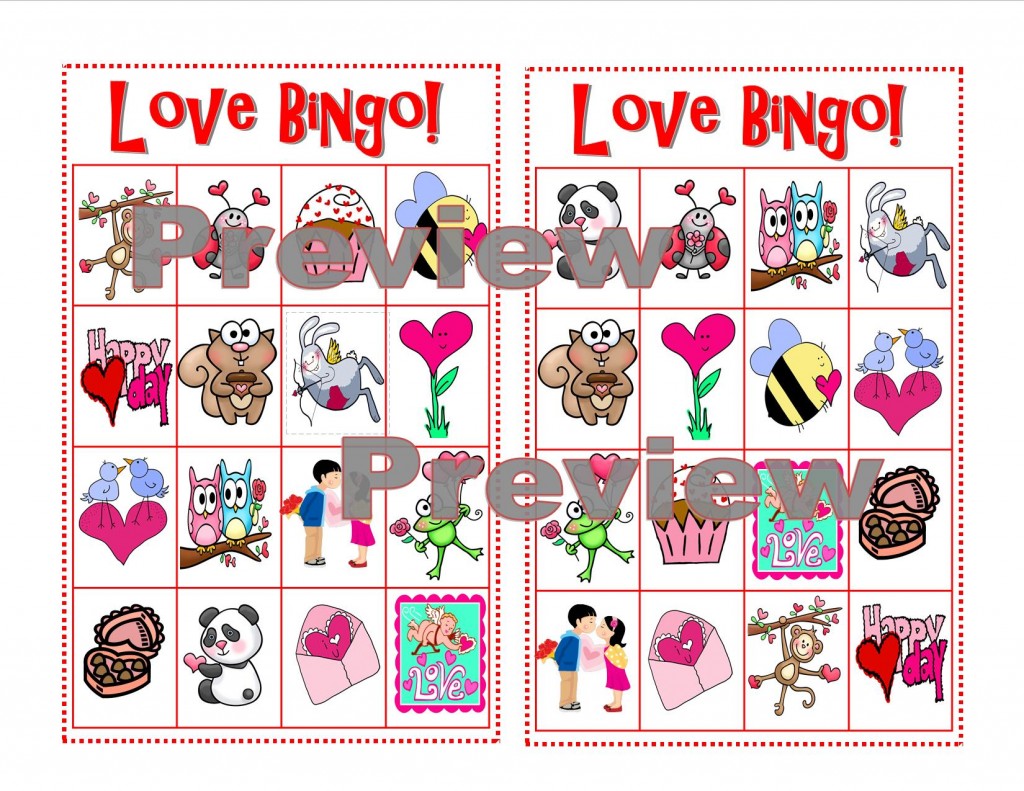 Here is a fun dice game… just grab some dice and print one of these for each student.  They can play with partners.  Let's see who fills up their chocolate box first!!!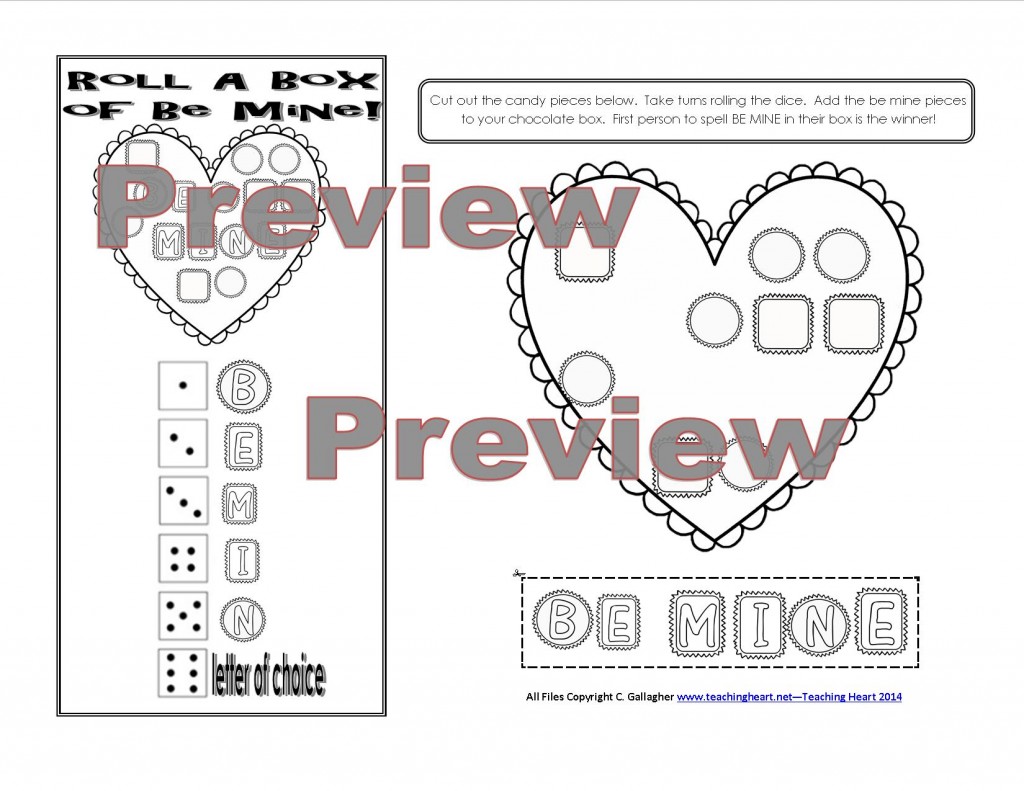 Below are some of the cards to a Valentine's Day Puzzle game.  This is played like our FREE Gingerbread Puzzle game that has been a hit in many a classroom.  Click here to view that free game and to get an idea of how this is played.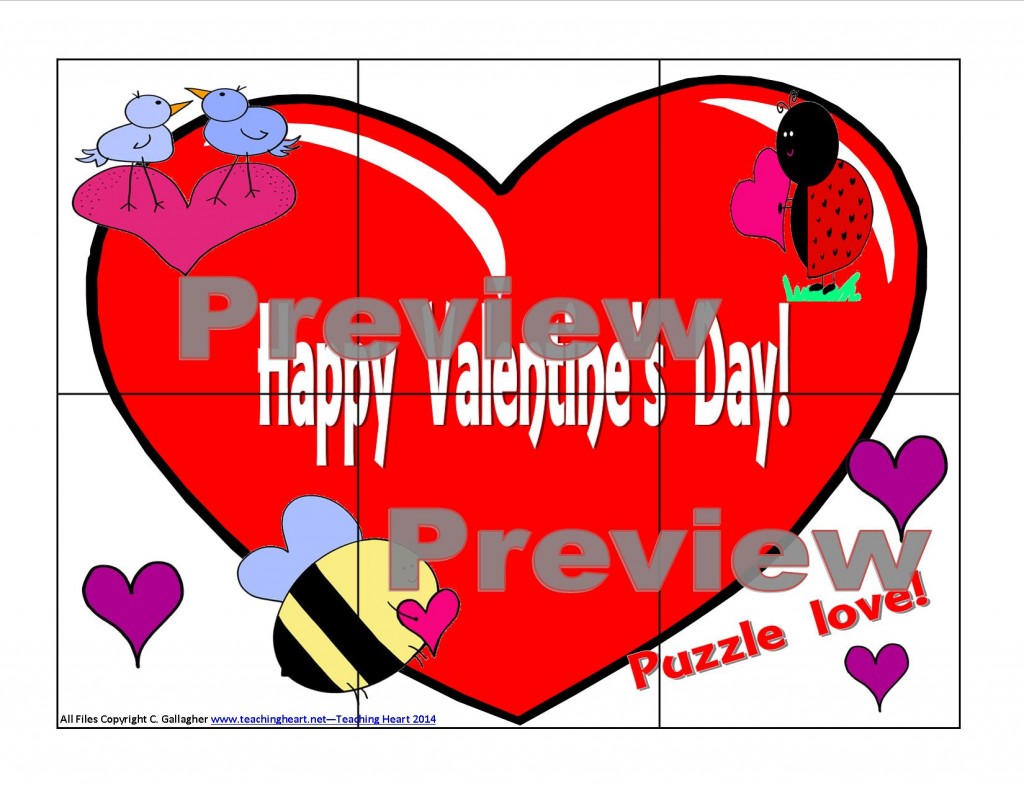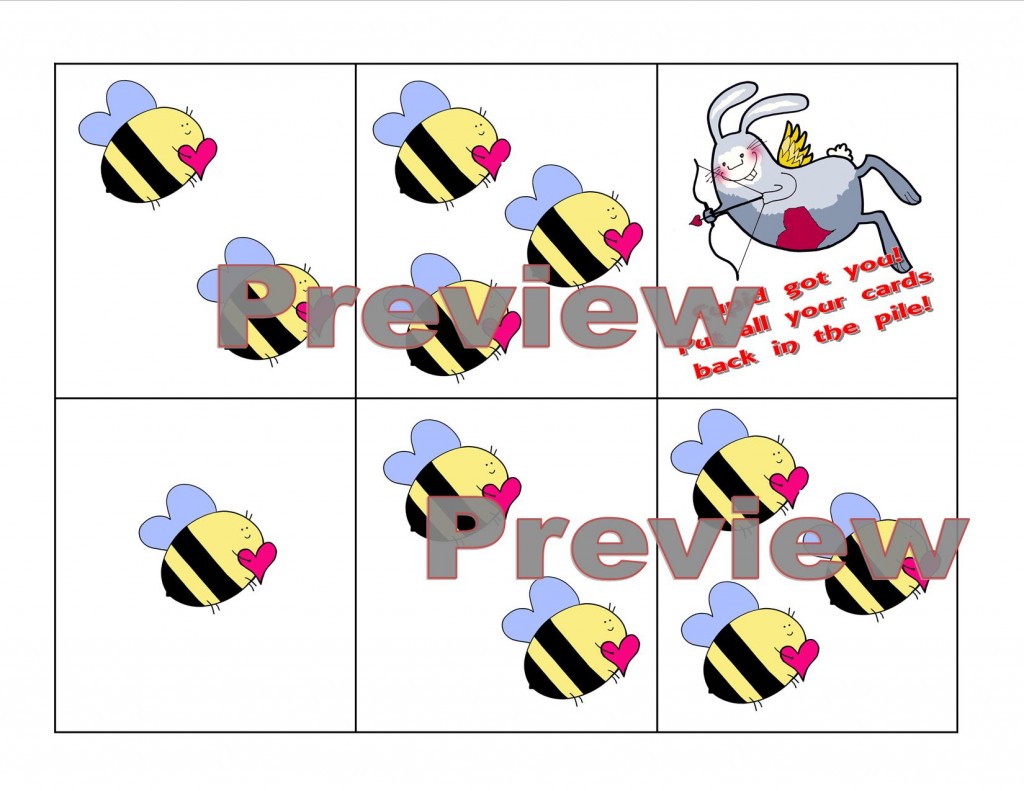 How about YOU fill my heart to BEE my Valentine???
You must supply markers but only set-up required is to print and cut-out a set of cards!!!  Be the first to fill you heart by covering all the circles. To play:  Players take turns in order drawing 1 card and performing the act on the card.  For example:  If the card says +3, then the player would add 3 pieces to their heart.  If the card asks the player to give a piece away, they must give one piece away, if they have the piece to give.  If they do not have any pieces on their heart, they do nothing and it is the next persons turn.  Play continues until someone covers up all the circles on their heart!  Grades Pre-K to Second!
Here is a super fun game and I bet it is a unique one too!!!  Have you played Left, Right, Center?  It is such a fun game…  Here is a similar game with a valentine theme.  It is called left, right, post office.  It has directions and all the printable materials you will need!  It's in the set!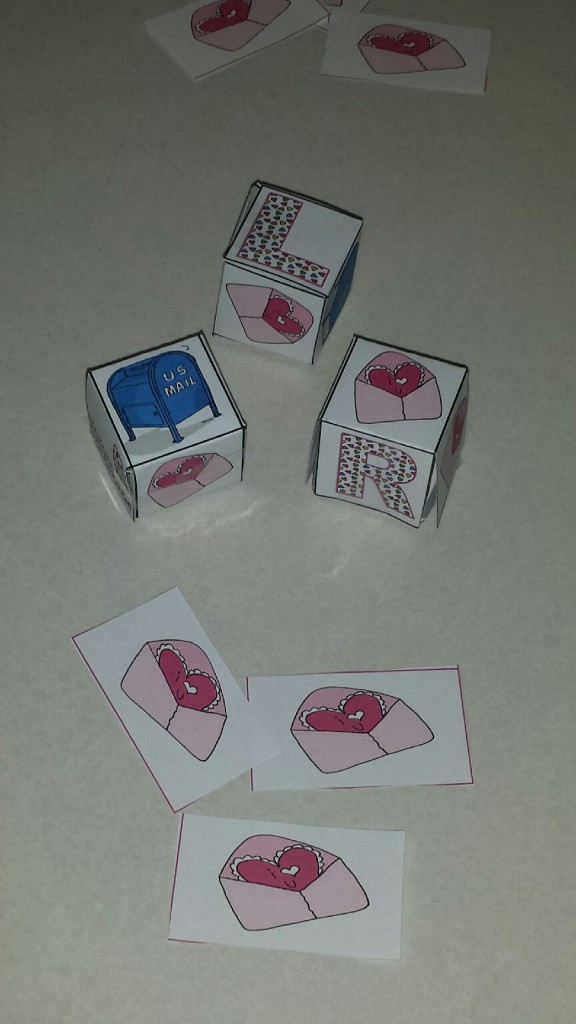 You can get it here on E-junkie or here on TPT!
For more Valentine's Day IDeas – click here!!! 
Google+