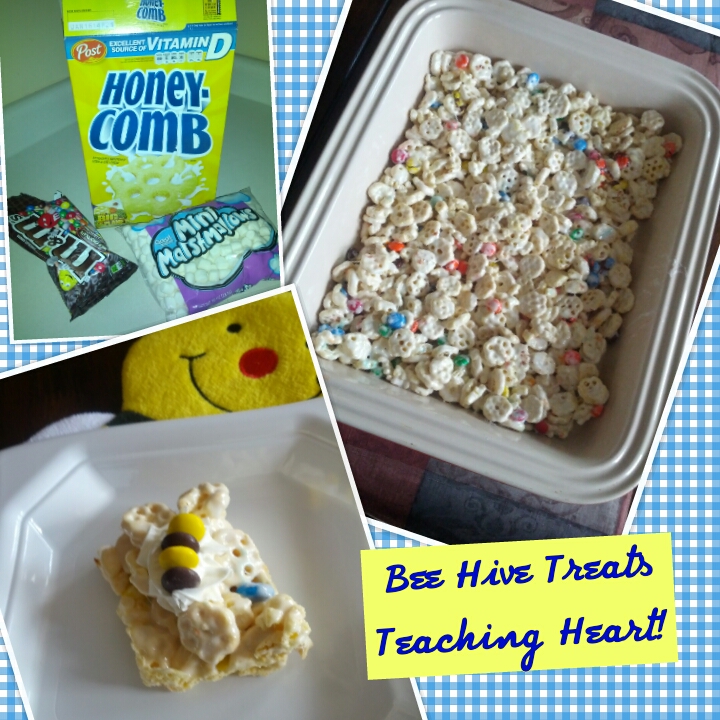 Got this idea from Yums the Word! 
She gives awesome directions and hers are a little more fancier than mine!
I made the hive part and wanted the kids to make the bee part with the M&M's!  Great ABAB pattern exercise!  They always have fun playing with their food!
They were very yummy – My 10 and 7 year old loved them and so did Pre-k!  Every kid ate them all up!
Anyhow for the best directions and tips visit Yums the Word! 
For other buggy ideas – click here!
Also our new BEE packet is a hit – get it now – click here!
Below are some of the resources you can print in the packet!
Fun with Bee Glyphs and pocket charts!!!   – get it now – click here!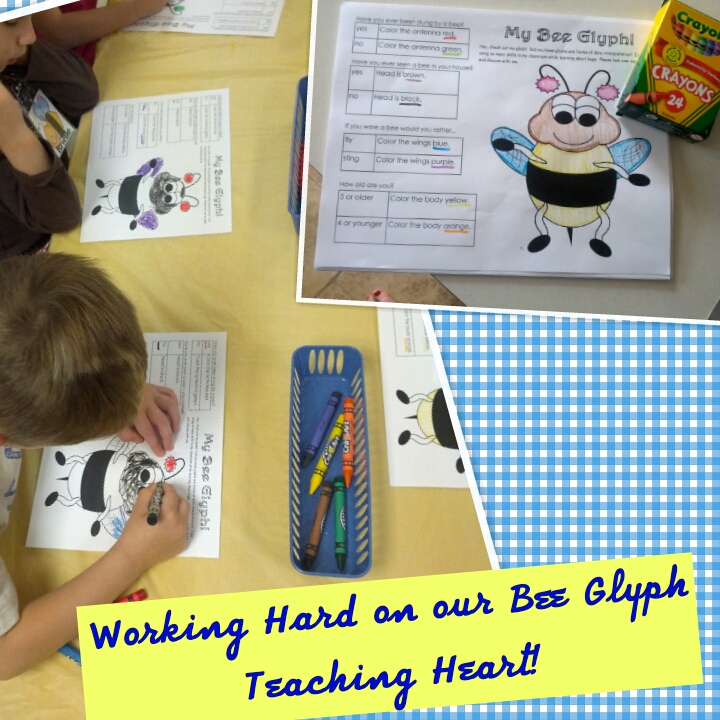 Finger puppet printables – http://www.e-junkie.com/teachingheart/product/487412.php#Bee+Themed+Preschool+and+Kindergarten+Files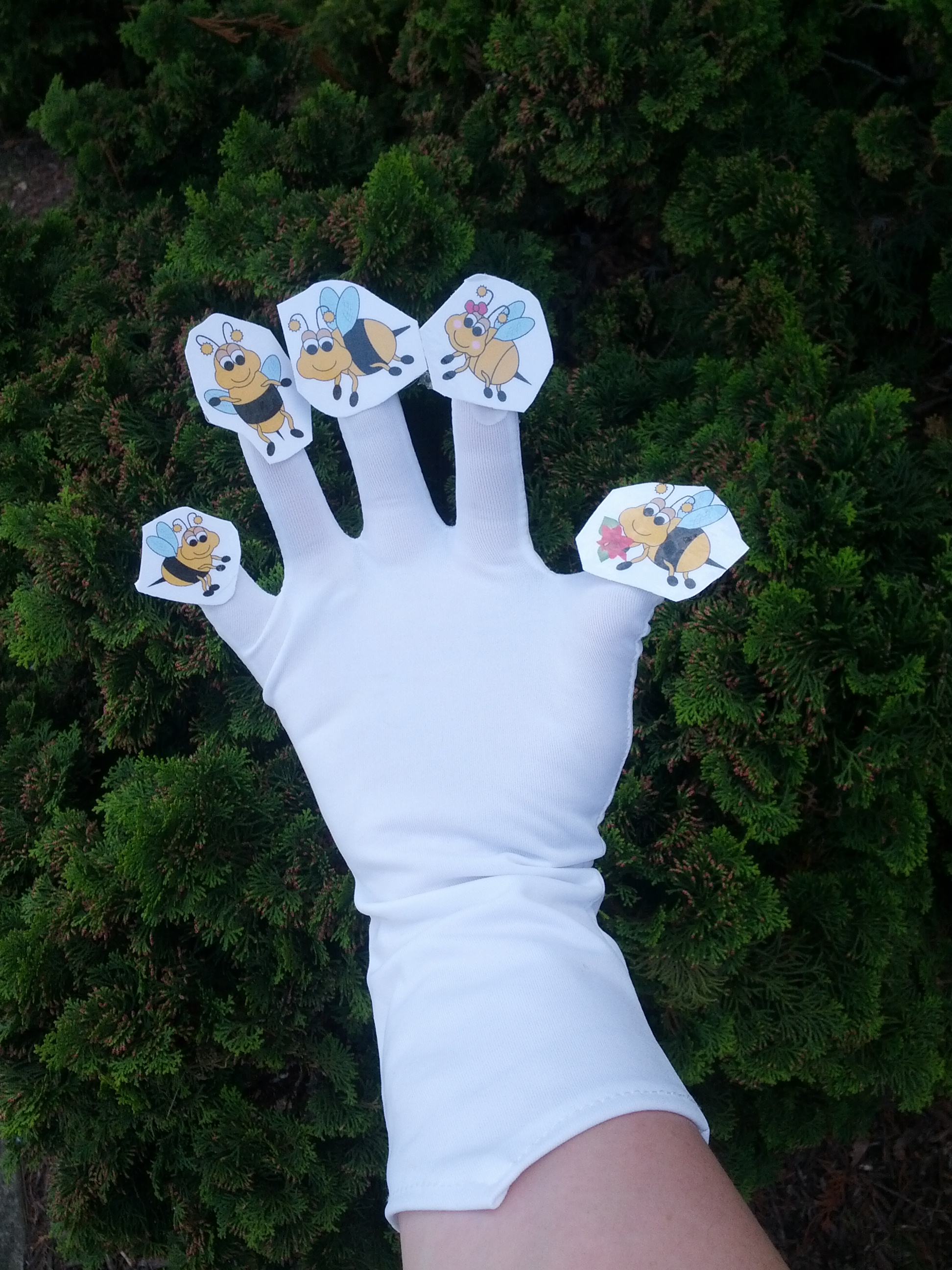 Google+