Just had a little Spring Thaw with a few friends to welcome Spring!
Here's my attempt at all the flip flop  wreaths seen on Pinterest!  
All dollar store – about 10 dollars to make.  Took me about 12 minutes to throw together.
My glue gun and cardboard cut base were used to make this!
A little tacky – but a fun colorful way to Welcome Spring!  If you want to see more of these – click here!
I'm not the only one who finds them amusing and you will see from the link!
As a little treat for some of my favorite girls I made these!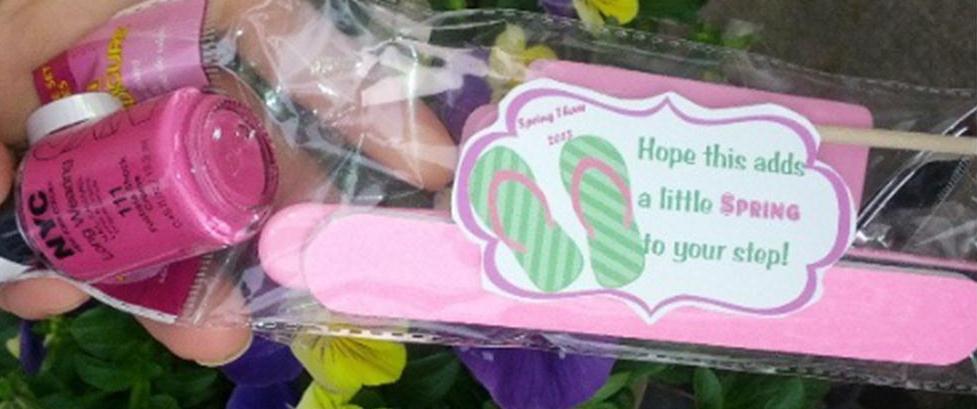 I loved the little pedicure set found at the dollar store.  It came with six items in it!
Click to download Free Spring to Your Step Tag!
The tags can be printed on Avery Sticker paper.  Then you just cut and stick to your nail set!
Thought these would make great gifts for Teacher Appreciation.  So, I came up with three nail tags you can download for free!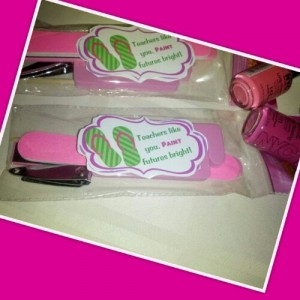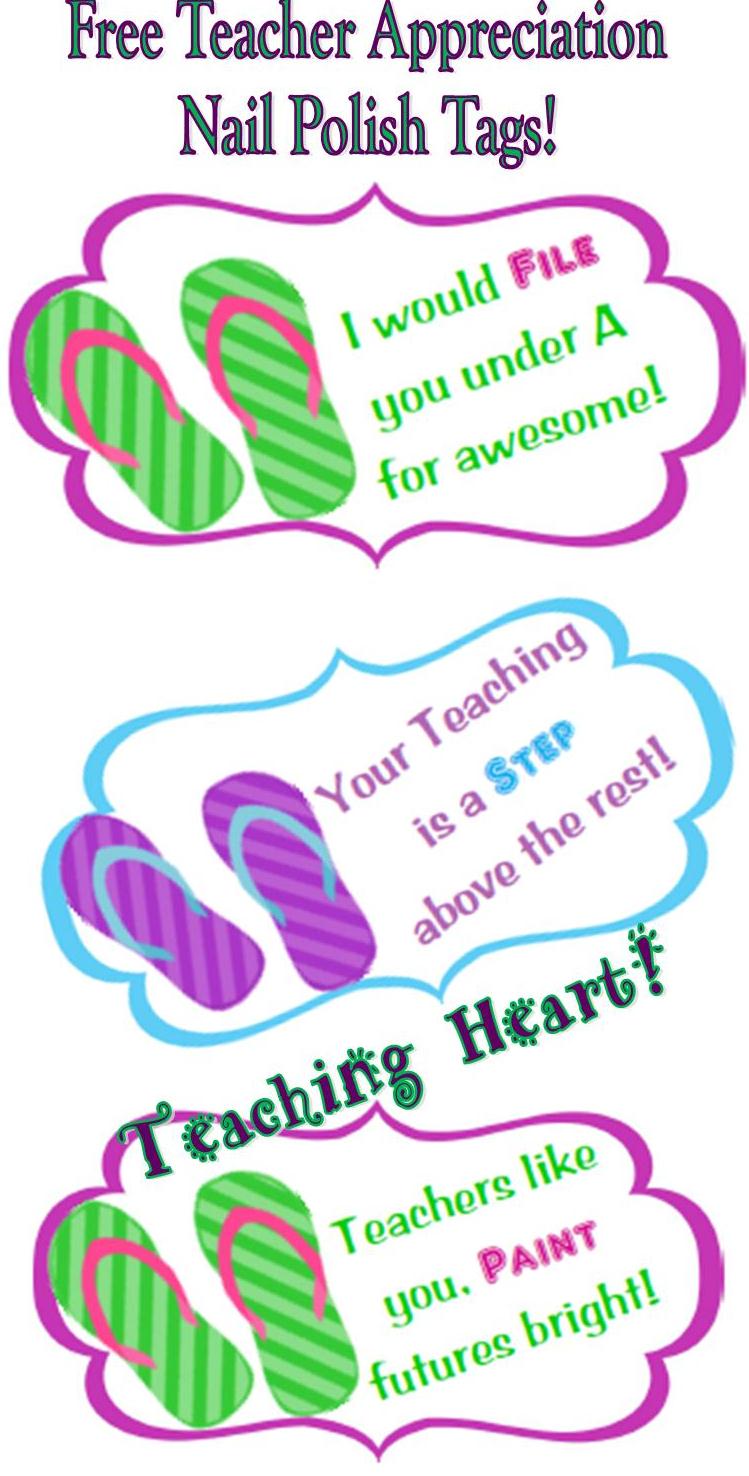 I would file you under A for awesome!!! – Click to download!
Your teaching is a step above the rest!!!  – Click to download!
or
Teachers like you, Paint futures bright!!!  – Click to download!
For more Teacher Appreciation Ideas, click here! 
Graphics used in these files were purchased from – www.jessicasawyerdesign.etsy.com.
Google+