I made mint smelling / snow looking play dough for pre-k kids to use during a Polar Express unit.  They had so much fun with the Gingerbread Dough here, that I had to make some Christmas-ish dough.  Plus nothing beats the feel and smell of homemade playdough.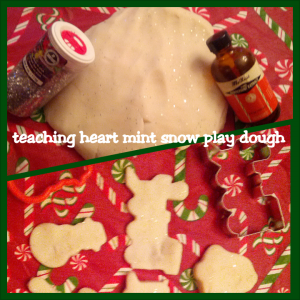 2 cups salt, 4 cups flour, 4 Tablespoons cream of tartar, 4 cups water, 4 Tablespoons vegetable oil, one small container glitter, 6 Tablespoons Mint Extract
TO MAKE:  In bowl combine dry ingredients and stir. Add liquid ingredients and stir again. Add glitter.  Place all on burner.  With burner on LOW, stir until the mixture is VERY thick, about six minutes.  It will take on a dough form and remove itself from the pot.  Remove from heat and allow to cool about 30 min. Store in ziploc bag or plastic dish with lid.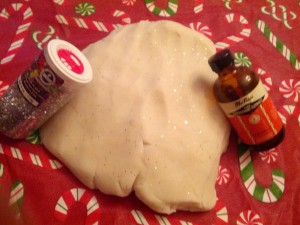 Can you smell it?  – Good enough to eat!  Can you see it sparkle too?
Add some Christmas cookie cutters or if you are doing a Polar Express Theme add a set of train cutters and you have tons of squishy fun…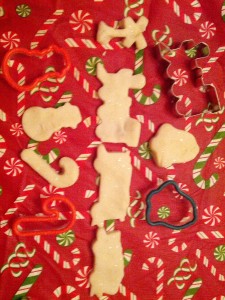 For Winter LEARNING fun in the classroom click here!

Google+