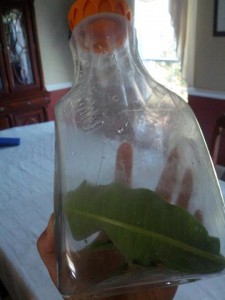 If you follow Teaching Heart on Facebook you have probably met Crunchy.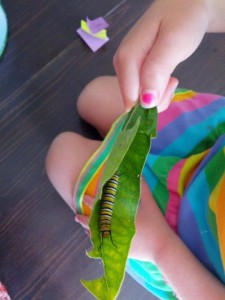 I have been posting pictures of him from egg to caterpillar and then to Monarch butterfly.   We found the Monarch eggs at a local park.  Monarch Caterpillars eat fresh Milkweed each day.  You can read more about the Monarch here.    Luckily one of my best friends is very skilled at finding Milkweed.  Crunchy was well fed thanks to her.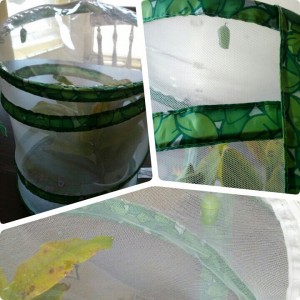 We let Crunchy Fly Away tonight.  It was kinda sad but a great experience for the kids.   Raising Butterflies at home or in the classroom is a great idea.   You can buy a kit online.  We used the cage from the kit below to house our butterfly.
 
You can watch a little video of the life of Crunchy below:

Be sure to visit The Very Hungry Caterpillar page for more ideas, lessons, and printables to use with a Caterpillar Unit or Theme!!!  
http://www.teachingheart.net/veryhungrycaterpillar.html 
Good Luck Crunchy!  Thanks for the memories.  🙂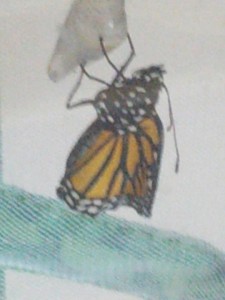 Google+