I am working on updating two pages on Teaching Heart right now.  This one and this one.  When they are done and filled with great ideas, I will let you know in another post.  Here is a free printable that will go on the pages.  It comes from the NEW Bug and Caterpillar Packet at Teaching Heart.   You can learn more about that by clicking here.
Here is a Caterpillar Paper Bag Puppet you can use to retell Eric Carle's The Very Hungry Caterpillar.  He eats all the food from the story.  Great way to practice sequencing the events of the story.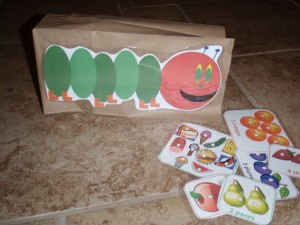 Click to Download The Caterpillar Paper Bag Printables
I also came up with an apron that I just love.  I haven't seen anything like it online or anywhere.  I did a search to make sure when I thought of the idea.    You can purchase the aprons at the dollar store and staple or hot glue the pieces to make the caterpillar.  The printables and directions to make this are found in the Bug and CAterpillar Packet – click here to learn more.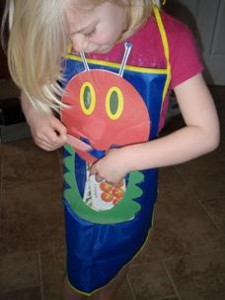 Here's another sneak peak… Get over to the page to order!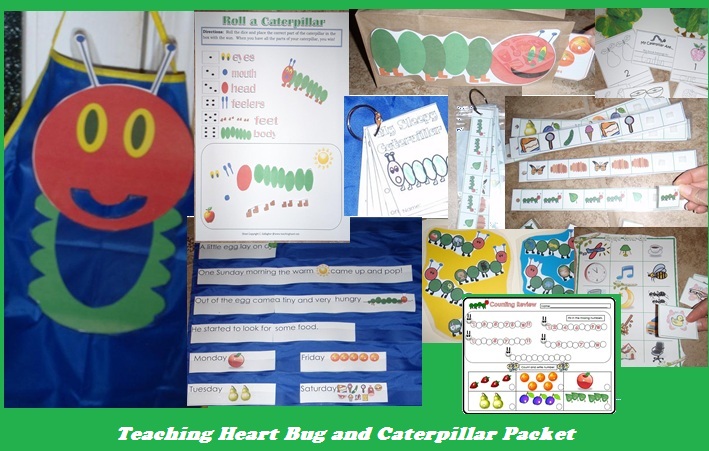 Or get all our buggy packets and SAVE!!!
Normally if purchased separately, all the items below would cost you over $40.  You can purchase the set for $27.00 !   Save over $13.00!!!  Click here to purchase!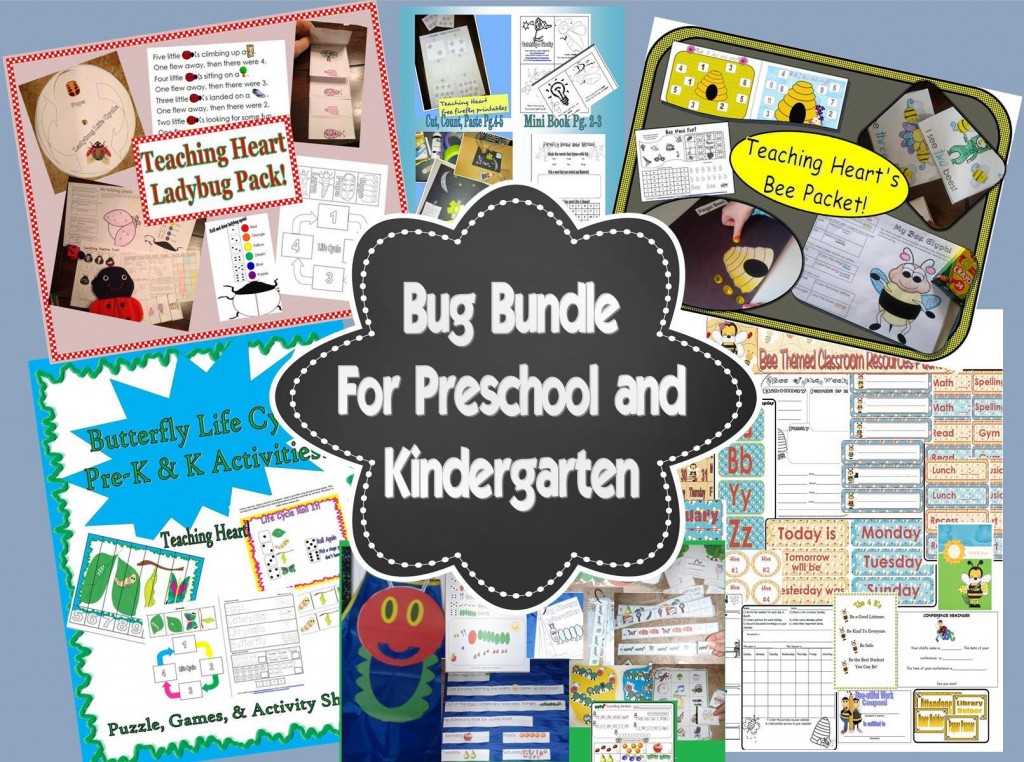 Look at all you get in this set:  Bee Themed Learning Games, Math, Reading, and Craft Activities, Bee Themed Calendar and Classroom Forms, Bug, Insect, & Caterpillar – Math, Reading, Literacy,  Activities, Centers, Apron, Caterpillar Butterfly Life Cycle Activities, Ladybug, Lady bug Life Cycle and Math and Reading Activities, + Bonus Firefly Set.  OVER 100 Pages of Buggy Learning Fun!!!
Google+