So many fun celebrations are coming up..  Are you looking for 100 days ideas? 
If so, please look at all the ideas found on Teaching Heart's 100th day page.
Click here for ideas and more!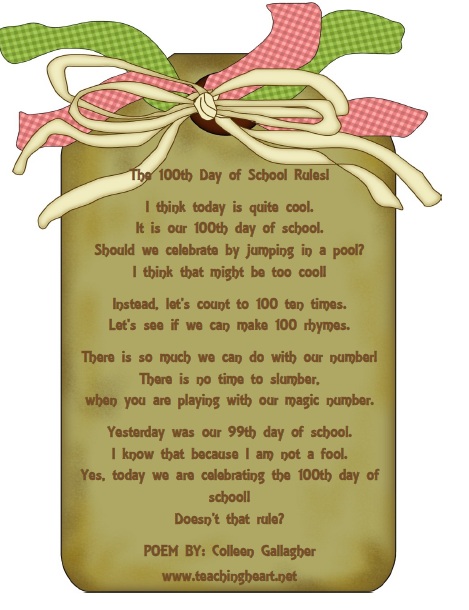 How about a free printable from our newest 100 days packet?  Here is a 100 Days News Letter from the packet!!!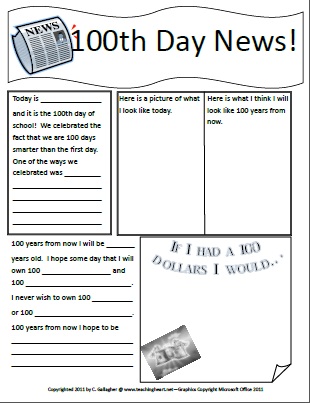 You can download it by clicking here. 
If you need more 100 Day Ideas, click here.

Google+