Just finished teaching compound and complex sentences to my third graders. The lessons were out of this world since they were space and star themed.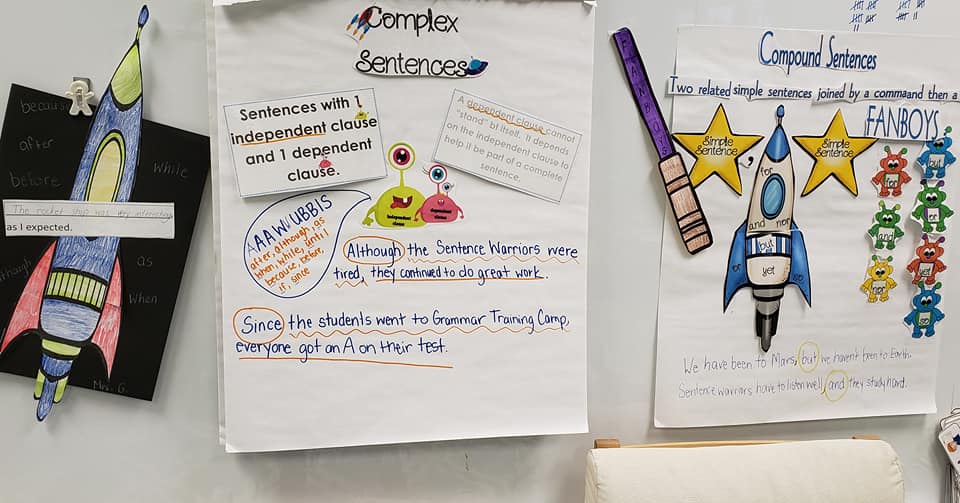 My students learned all about sentences through engaging activities that are centered around a sentence space wars theme. These lessons are fun to teach and the students are engaged and want to learn. It's amazing to see them grasp this hard concept by having fun learning!!!
Some of my favorite parts of the lessons are making sentence swords. The students complete a sentence training camp where they rotate through three compound sentences stations where they exercise and complete compound sentence activities. As they complete each center they earn the right to color in a piece of their sentence sword. When they have all centers done they have a FANBOYS sentence sword to take home. They love these!
When we do complex sentences they work through centers to make their own rocket ship with a complex sentence on it!!!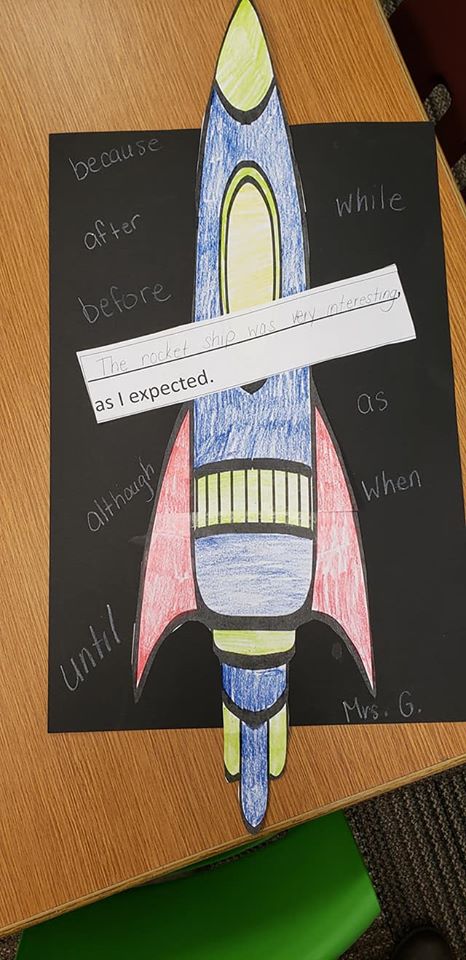 Last year I ran out of time while making these and we did not get to color them, but they were still fun to put together…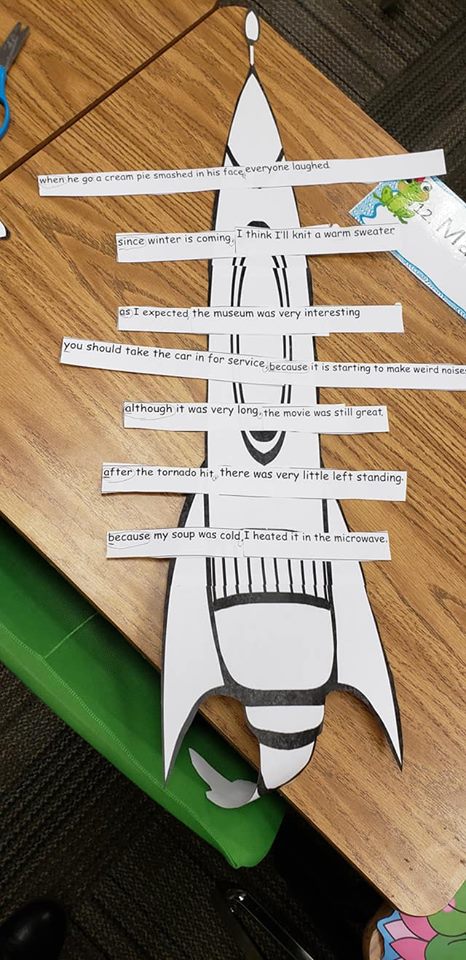 You can click here to learn about the fun lessons that go with this set!
Google+