My teaching partner in crime (Nancy Hobbs at School of Thought Blog) and I just starting rolling out the grammar program (Engage with Grammar) we created and used in our classroom during the 2018-2019 school year.  Keep reading and you can get some free grammar printables below!!!!

We just got back from presenting our ideas at Nerd Camp Michigan.  It was so fun to present to a room of 72 teachers.  If you were at the presentation, thank you for coming.  We have loved hearing from you about our presentation!   Thank you to all that have left such good feedback about Engage with Grammar at our Teachers Pay Teachers Store!  You have made our year.  CLICK here for the sheet we handed out and ran out of!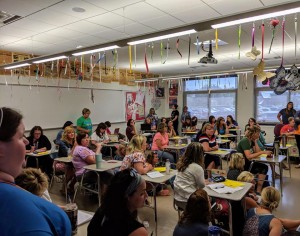 Nancy and I love teaching…  It's more like a hobby for us than a job!  We teamed together to write grammar lessons and create printables to match those lessons.  We wanted grammar to be engaging for the kids and fun for you to teach.  We also wanted to make sure we were hitting the standards we know our third graders will be tested on during the big test in April.  Our kids loved grammar this year and they really grasped the concepts by the time we were ready to review in March and April.  The best review we have gotten of our grammar program comes from our own students asking, "Can we do grammar today?"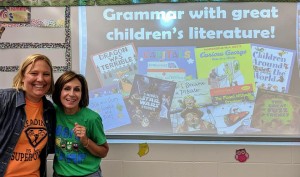 We created each lesson so that right from the start your students are hooked and ENGAGED in the skill that you want to teach.   I love it when kids are tricked into learning and they don't even know they are learning because they are having so much fun with the lesson.  Each lesson starts with some choices of great ways to engage the students based on the theme we went with for each section.  This is one of my favorite parts of each of the lessons.  Each grammar concept is taught through a theme.   Each lesson always includes an anchor chart (you can print and use right away), a notebook page, some sort of center or game, and printables for practice.  Some sets include PowerPoints with links to videos or resources used in the lessons.  Some include task cards and more center goodies.  All of these lessons have been so fun to teach.  I am actually looking forward to my second year of teaching with these resources.  Now I have everything printed and ready to go for years to come.  So fun!!!
Nancy and I want to share the love of teaching grammar with you.  We want grammar to come alive this year in your classroom like it did this year in our classroom and in the classrooms of many of our 8 team members classrooms!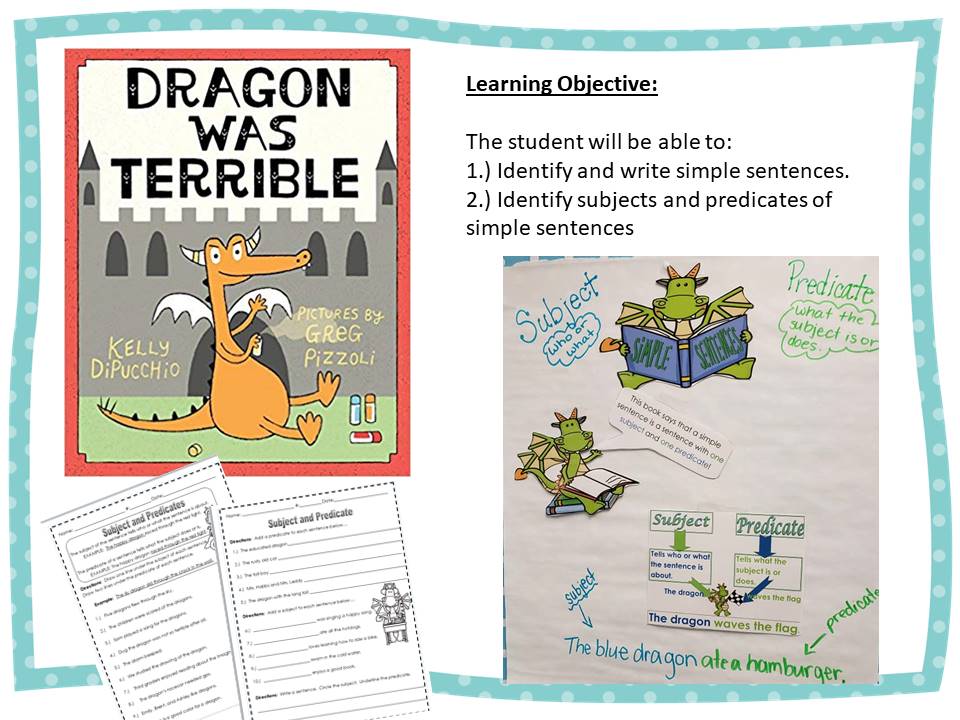 So, let's start with a free set with many printables.  The first lesson we did was on Subjects and Predicates using the theme of Dragons and the super cute book Dragon was Terrible as one of our ways to engage our students into the lesson.  The book is adorable and perfect for Back to School and explaining what not to do to make a friend.  You can download the set for free.  It includes all you need to teach about subjects, predicates, and simple sentences!!!  Great lessons with ready to use engagement activities.  An anchor chart (as seen above), a notebook page, a center activity, and activity sheets that all go along with the dragon theme!!!  So much fun.
Click here to download all the files to use in your classroom.  
Click here to see our other grammar units!
Click here to follow School of Thought – Click Here!!!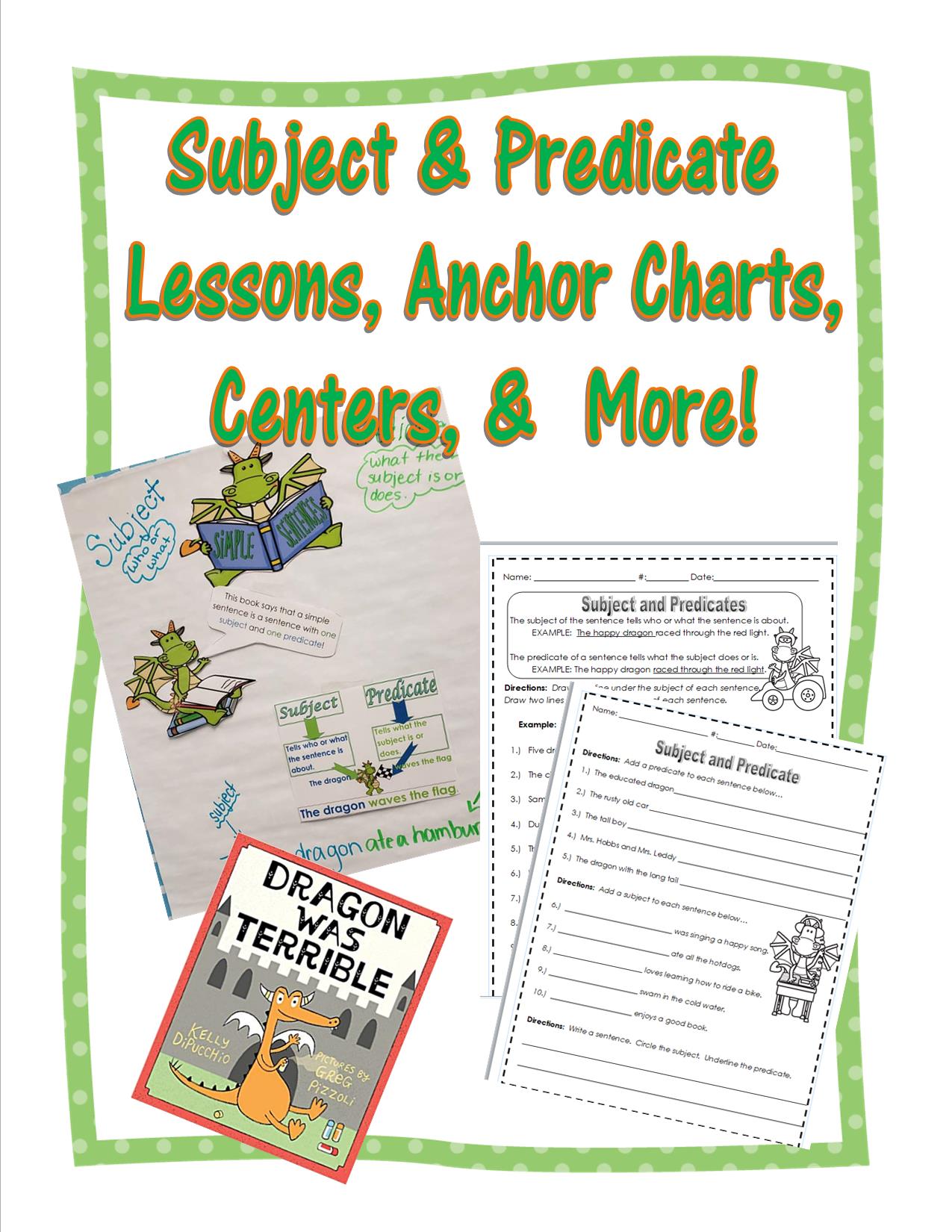 Google+