Is that a broccoli book or a Twinkie book you are reading?  Are you wondering what I am asking?
If you follow this blog you may know that I have two kinds of books I like to read…  I prefer broccoli books over Twinkie ones usually.
So what is all this broccoli and Twinkie talk?  Here's my definitions:
A Broccoli book is a book you read to gain new knowledge or to learn something from; like, a teaching theory book, a self-help book, or a parenting book. These books are good for your brain, like broccoli is good for your body.
The Twinkie book is a book that is a story you read for pure enjoyment, you don't gain any new knowledge from it, you just enjoy it. Like a Twinkie, it is yummy and not necessarily good for you. It is an indulgence for your mind.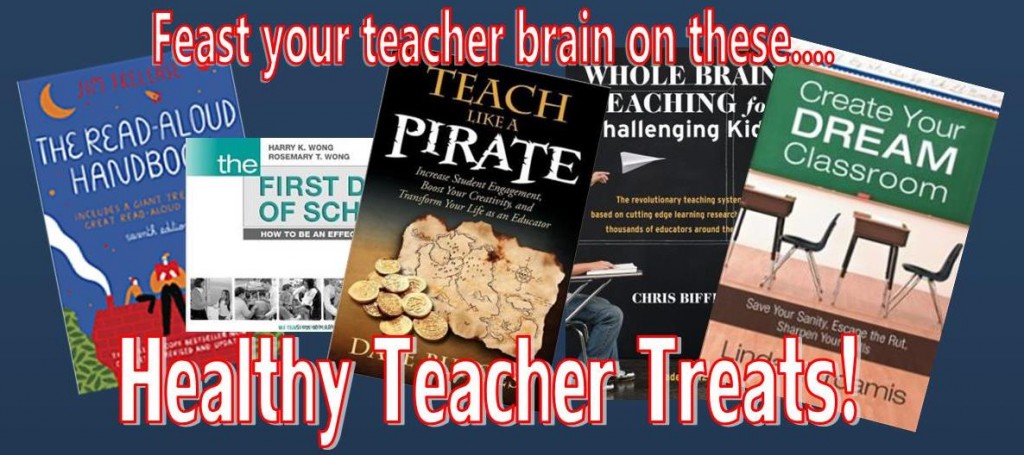 I thought I would take a moment to share some of my favorite teacher Broccoli books for those of you looking for something healthy to chew off and read this summer.  I'll give you five to chew on…
1.) The Read-Aloud Handbook

Here's one that has been on and off my shelf for over 12 years!
2.) The First Days of School: How to Be an Effective Teacher

3.) Teach Like a Pirate: Increase Student Engagement, Boost Your Creativity, and Transform Your Life as an Educator

4.) Whole Brain Teaching for Challenging Kids: (and the rest of your class, too!)

5.) Create Your Dream Classroom: Save Your Sanity, Escape the Rut, Sharpen Your Skills

Google+