You could be so lucky on Friday!  I feel so lucky to have such a talented friend who can make any type of jewelry you can dream up and work around your budget too!  She even made all the jewelry for my girlfriend's wedding!!!  You can visit her on
Facebook
,
Etsy
, and
her blog. 
See these earrings?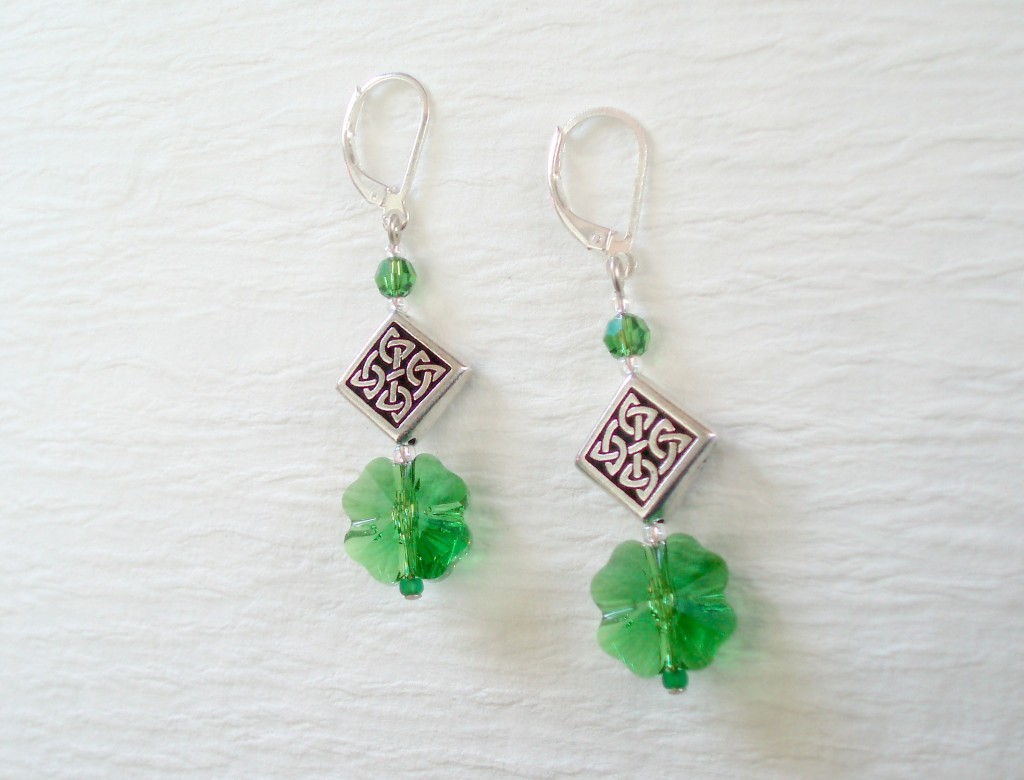 If the luck of the Irish is with you, they could be yours…    They are made by my good friend Rebecca of
Rebecca Designs
!  Last year I posted these and they were a hit.  Rebecca was kind enough to give me a set to post as a giveaway because she loves teachers as much as I do!!!
I know you all love these earrings.  Perfect classy teacher wear if I do say so myself!!!
She has them listed on Etsy here!  Check out this bracelet to match by clicking here!
Ok, this giveaway will run through Thursday!  On Friday I will share the one lucky winner of these awesome earrings!  Use the Rafflecopter below to enter!
Google+