Finished up a month of Pirate fun in Preschool today and added a Pirate themed packet to my E-Junkie store (click to view)  and to TPT!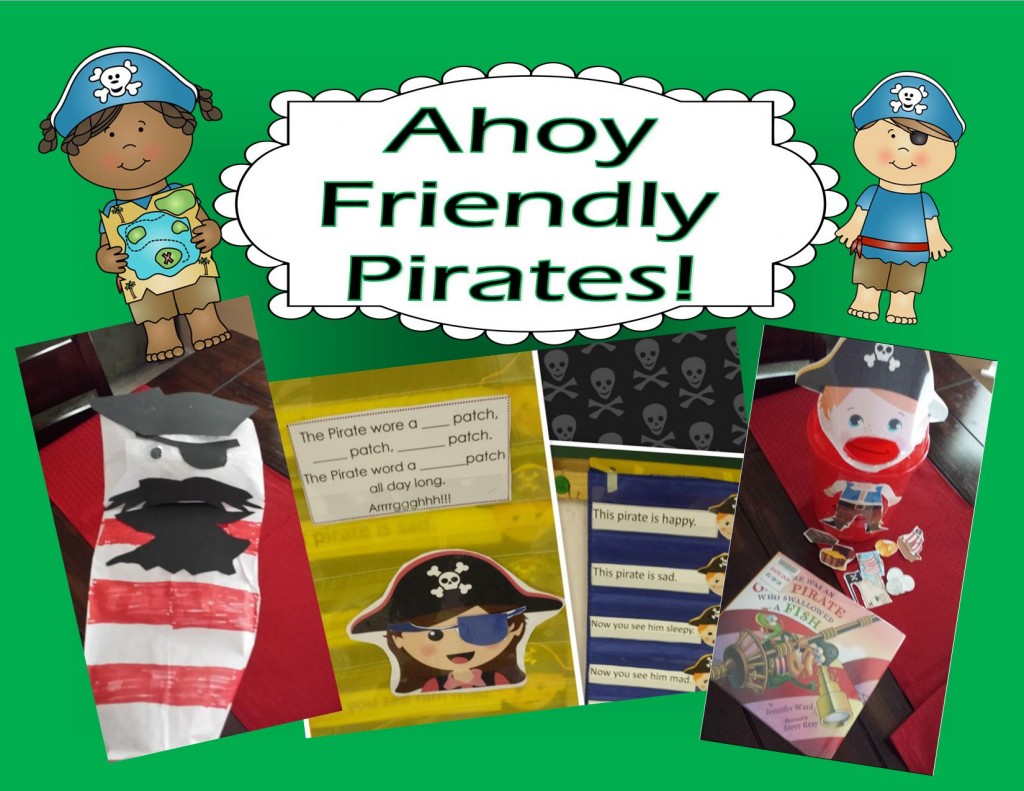 Here is some of the fun we had today…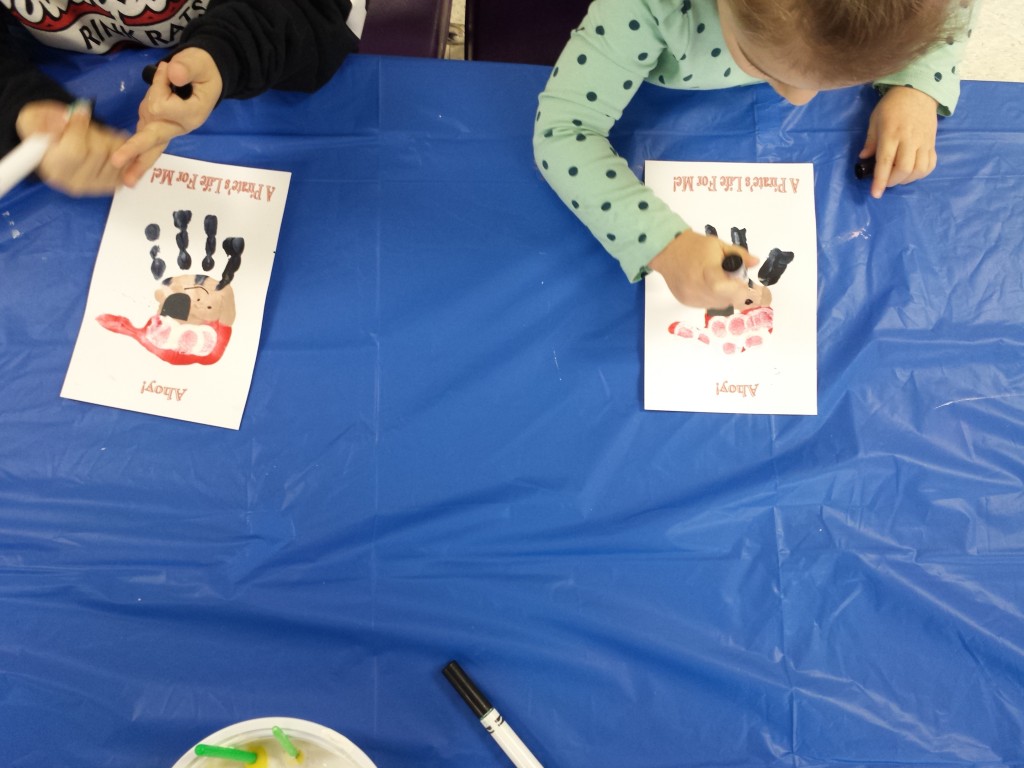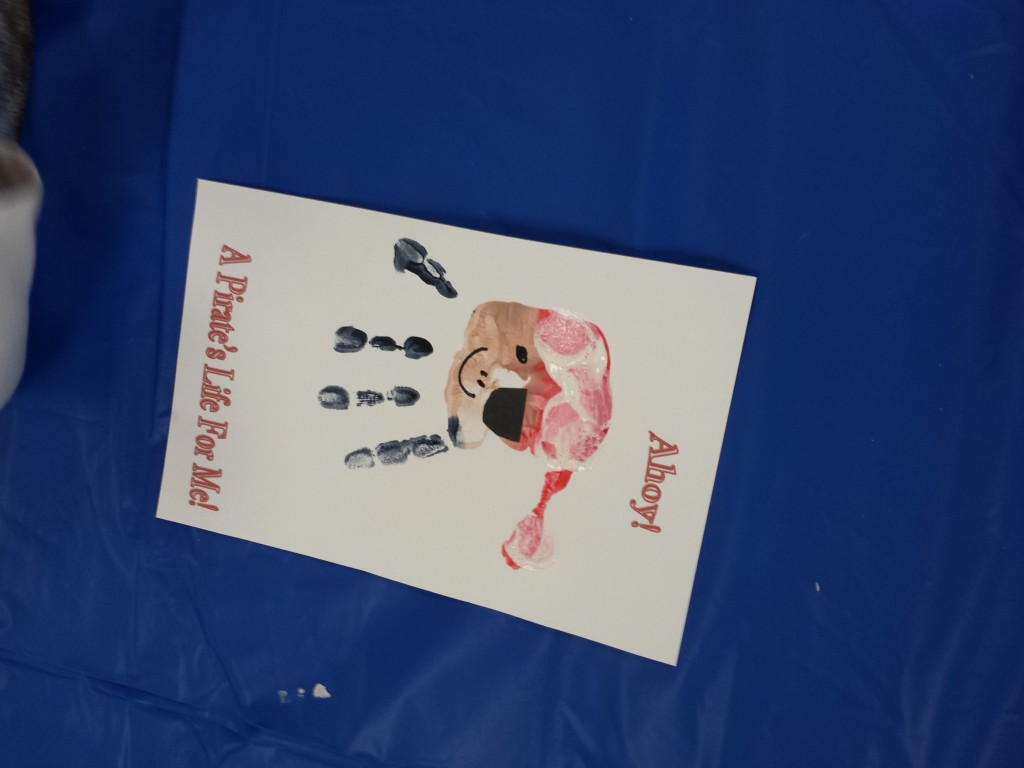 We finished our pirate hand prints that we started last week…  I think they turned out pretty cute!
 We dug for treasures in our Pirate Sand Table!!!
Here are some more pictures of Pirate Fun we had we this packet….  You can re-create these with this packet!
Pirate Themed Resources for Preschool and Kindergarten aged children.  Pocket chart pieces, Bingo, Literature Extension to Match There Was an Old Pirate Who Swallowed a Fish, craft ideas, and more…  Below are details of the items found in this set…
Page 4—Pirate hat template—Template for you to create a Pirate hat for the students in your class.  Just print and trace.
Pages 5 to 13—Pirate Poems with Manipulatives to Match.  Color Poem and Emotions Poem.
Page 15—Trace the letter P.  Match the coins to the numbers.  Draw the pirate faces.  You can place this sheet in a page protector and use with a dry erase marker.
Page 16—I punched holes in these and strung them in the center of a string.  Use for beading activity.
Page 17 to 22—Literature Extensions to Match There Was an Old Pirate who Swallowed a Fish.  Includes story manipulatives and a little book to match.
Page 23 to 25—A game to match the story.
Page 27—A pirate themed puzzle you can program with a desired skill.
Page 29 and 30— Pirate Play Dough Mats
Page 32—Template to create a pirate puppet.
Page 33—Stamp, color, and stick activity
Page 34 to 41—Pirate Bingo
Page 42—Pirate Handprint Craft
Page 43—What Treasure Box is the Pirate hiding behind.
Page 44—Match the jewel to the correct pattern
Page 46—Numbers 1 to six.  Color, count, and glue activity sheet.
Page 47—Graph the pirate pictures activity sheet.
All Files Copyright C. Gallagher www.teachingheart.net—Teaching Heart 2014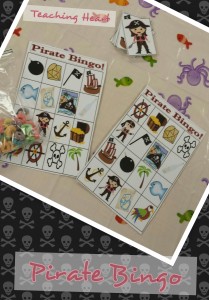 Click here for more pictures of this set!
Google+