Ahoy, I have been working on a Pirate Unit for Preschool and Kindergarten.  You can get the ideas below at E-Junkie store (click to view)  and to TPT! .  Here are some ideas from the set…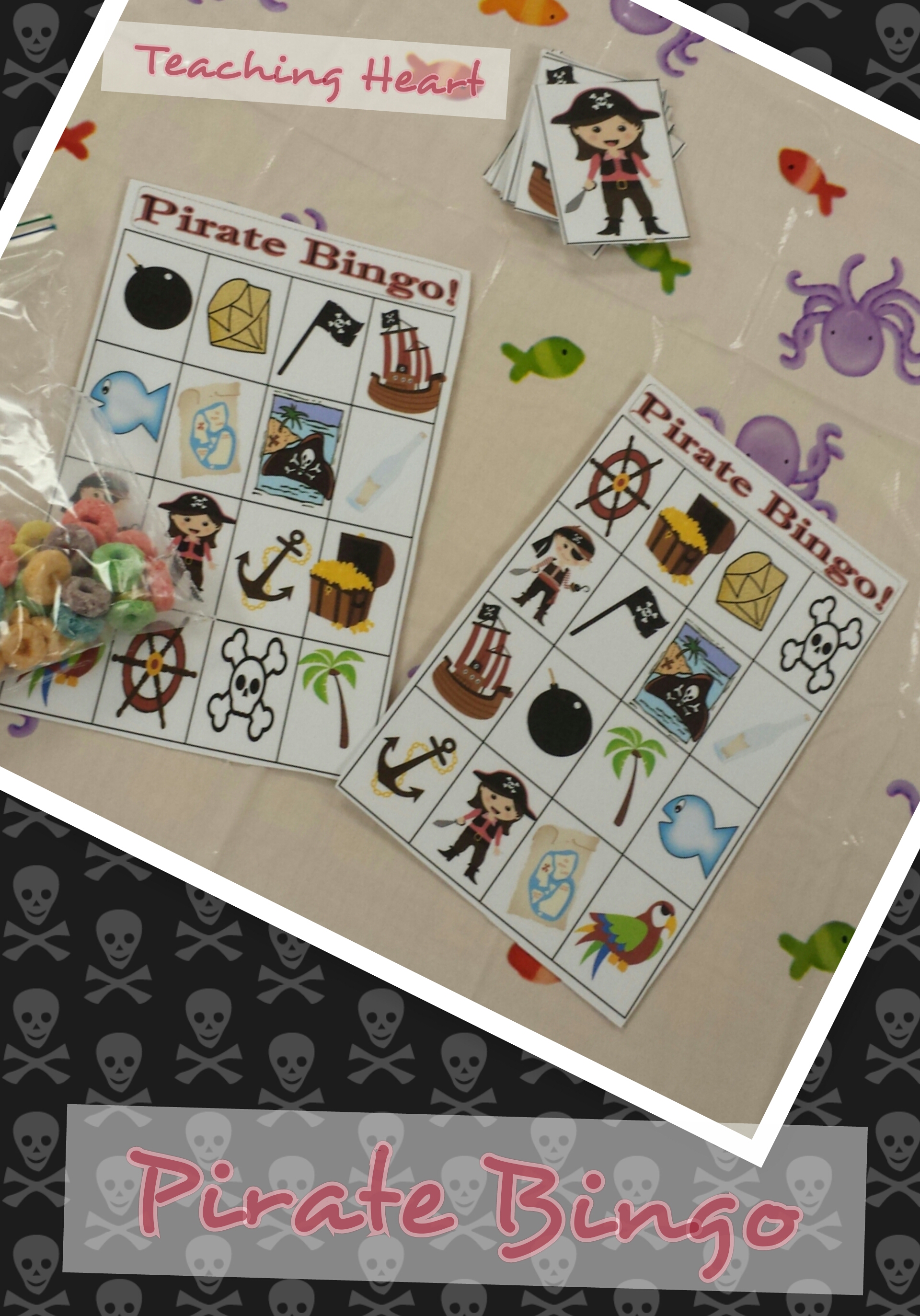 Pirate Bingo Fun!  We used fruit loops as markers.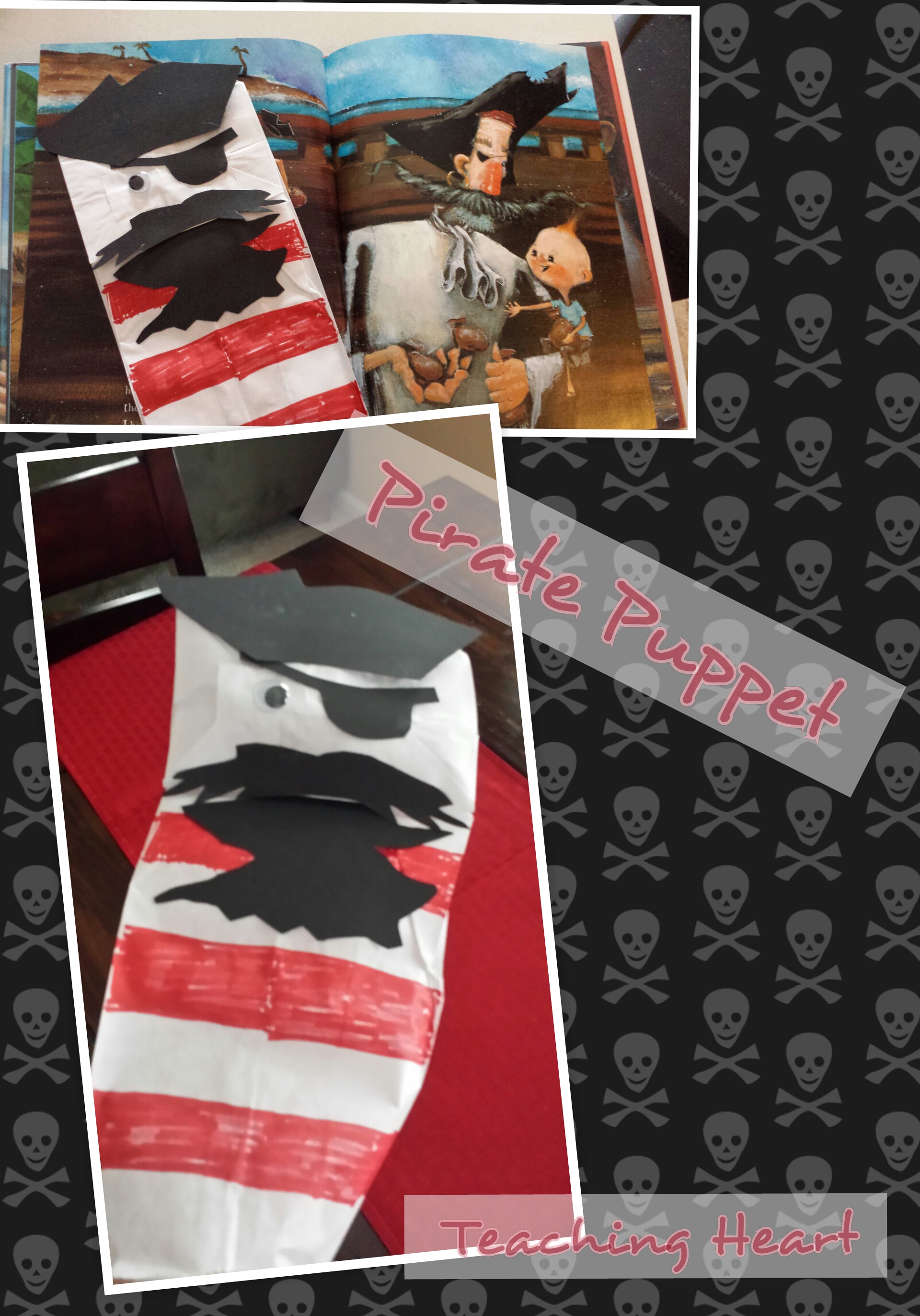 We made paper bag pirate puppets using a pattern I created.  I think they turned out great!
I made the black sparkle play-dough recipe found here.  The student enjoyed giving their pirates patched with the dough on their mats.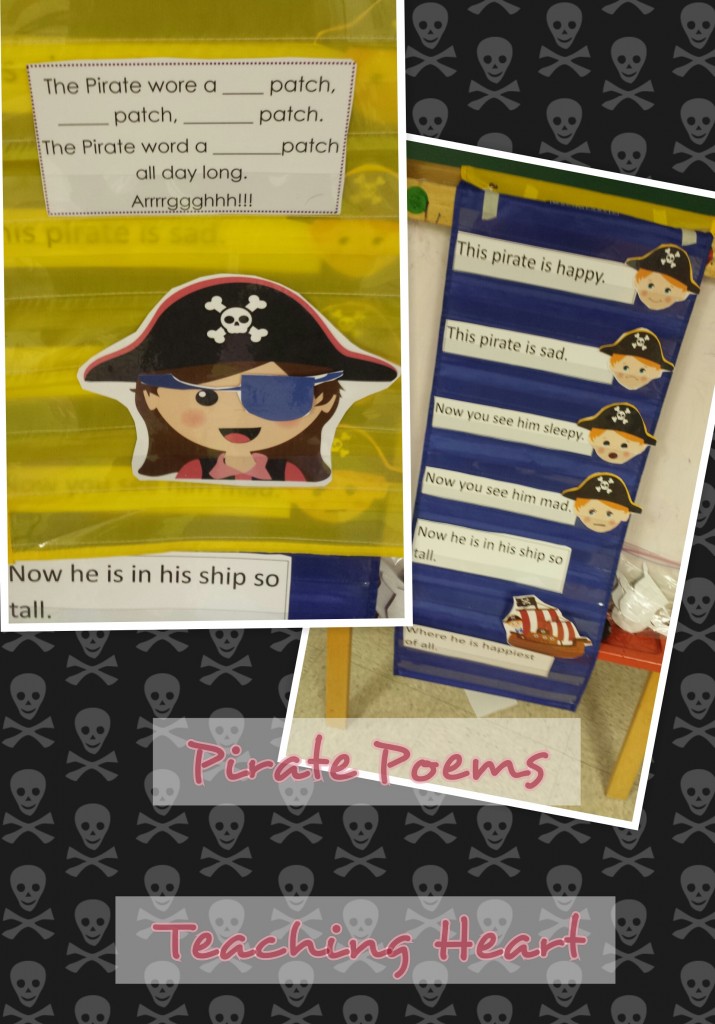 We learned the two interactive pirate poems above…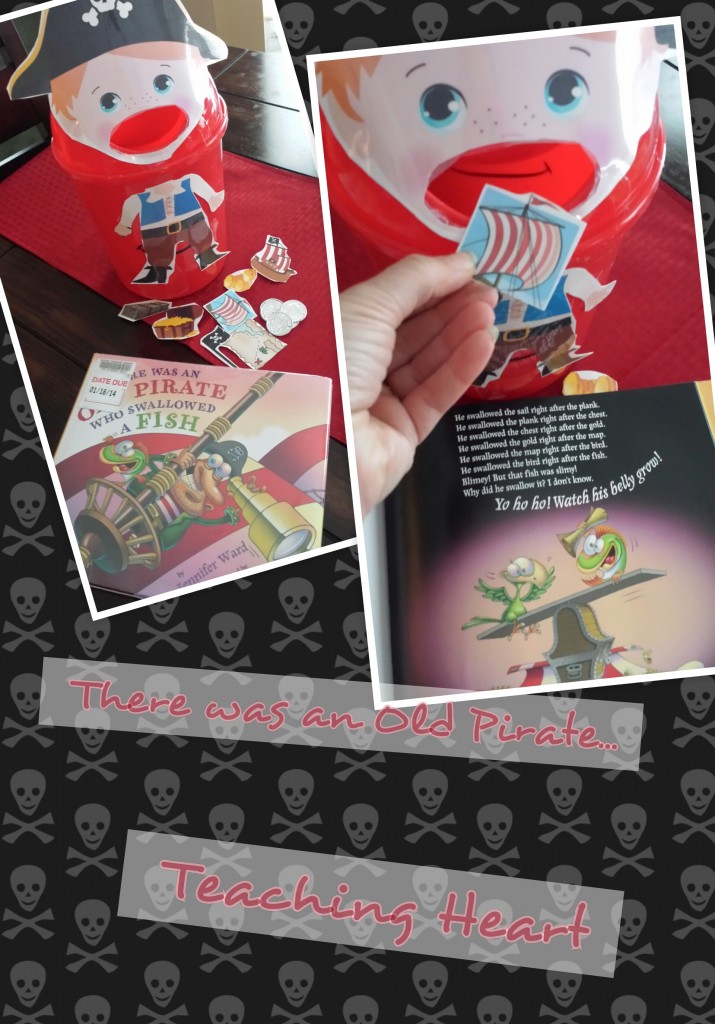 The kids loved the book, There was an Old Pirate who Swallowed a Fish…  They loved chanting…  "watch his belly grow…" at the right times.
You can get the book here.  A must have for a Pirate theme.   I created pattern of a pirate that you attach to a flip garbage can.  The children love feeding the pirate the items
he swallowed in the story.
Learn more about this set below….
E-Junkie store (click to view)  and to TPT!
Google+