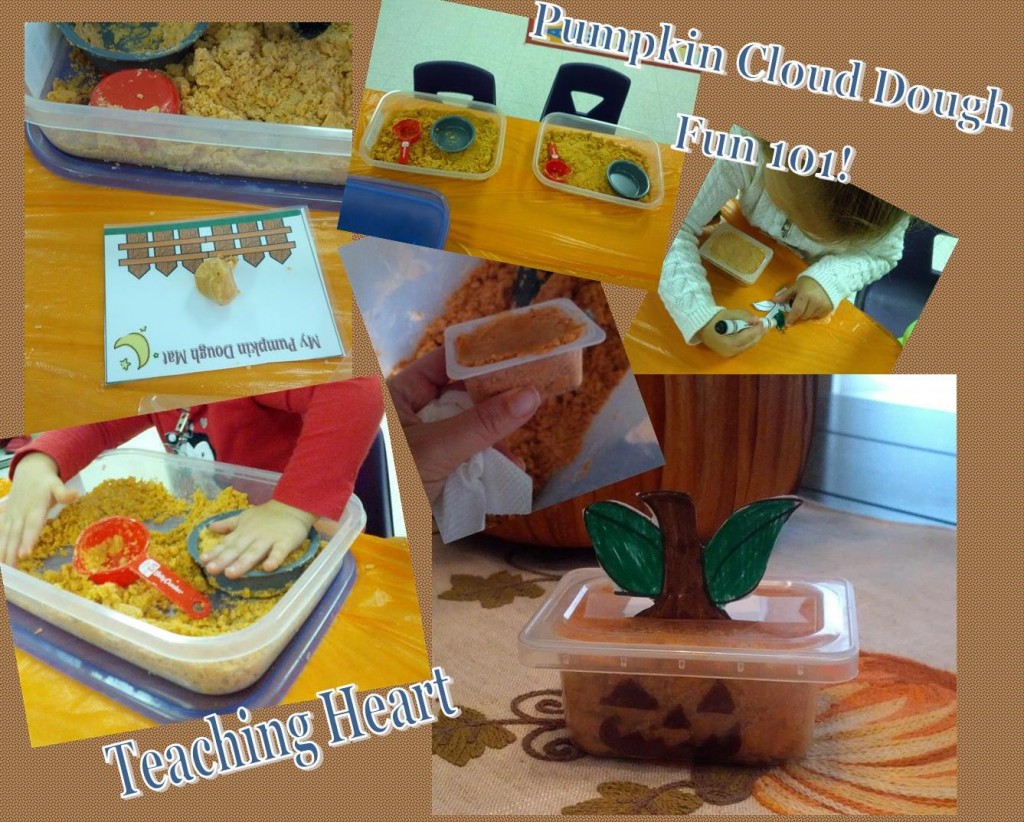 I made cloud dough for the first time…  I made it to stick inside of a baby food container to make the container look like Spookly the Square Pumpkin.  I wanted to find something fun to stick inside the container to make Spookly orange.  I originally was going to make this orange pumpkin slime found by clicking here.  Then I decided to make a more sandy dough thinking it would be less messy.  With four and five year old, cloud dough seems just as messy – my black pants were orange by the end of the day…  but we had a blast and that's all that matters to me at this point.  Ha-ha!
First, I made the dough at home…
1 bag of flour
2 cups of powdered orange tempera paint
2 Cups of Vegetable Oil
3 Table Spoons Pumpkin Pie Spice
3 tablespoons of vanilla
Mix altogether till it forms a wet sand mixture.  It reminds me of wet sand at the beach!
This made a lot…  I wanted enough for the kids to be able to play with and also so that it would fit into 24 baby food containers.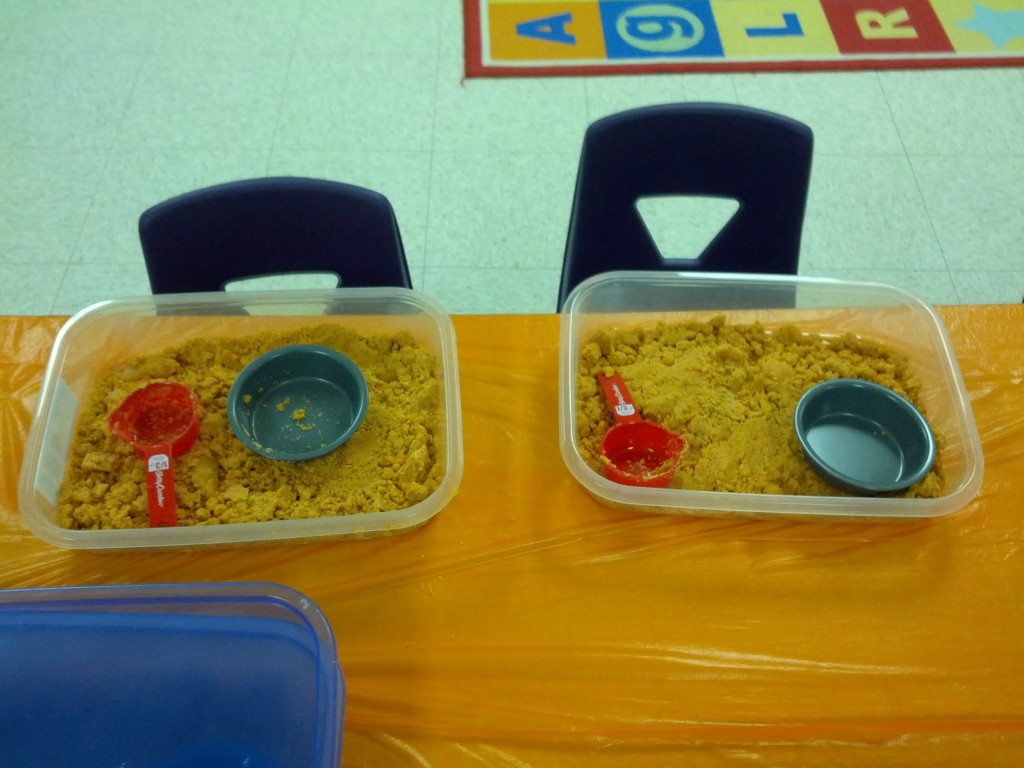 Once it was made, I divided some of it into smaller containers (dollar store).  This way students could experience the fun cloud dough in their own little box.  I added small pie containers and the students had a blast making pretend pumpkin pies!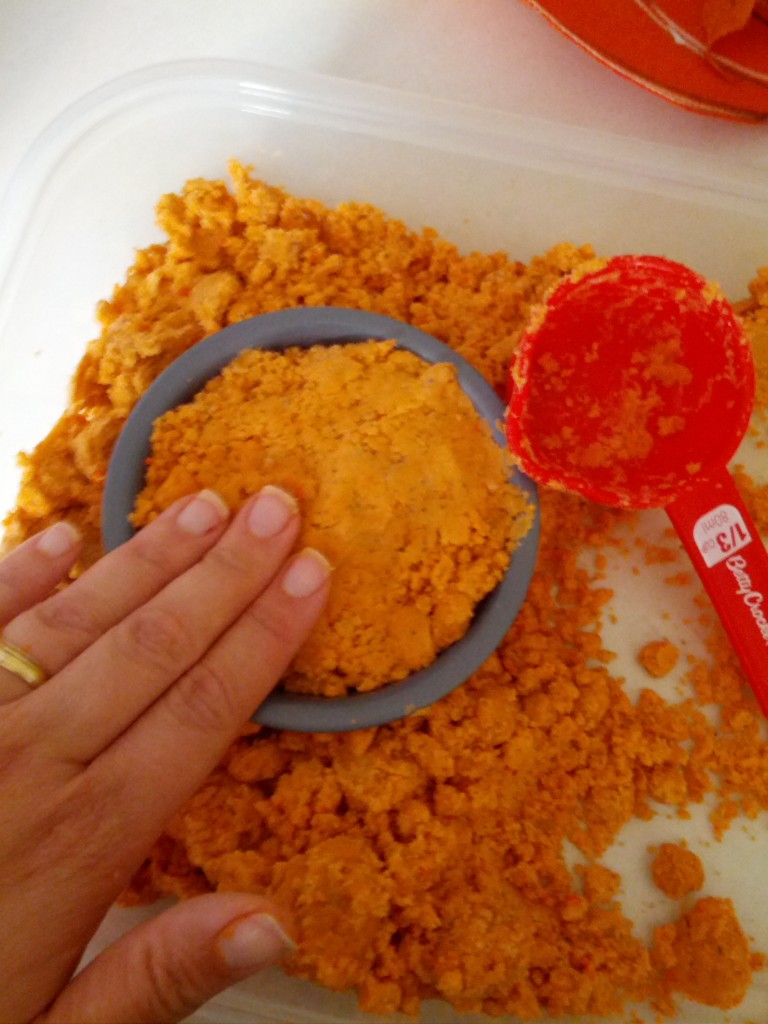 We also tried to roll it into small pumpkins and acted out the five little pumpkins on the mini-mat.  Which you can download at the end of this post.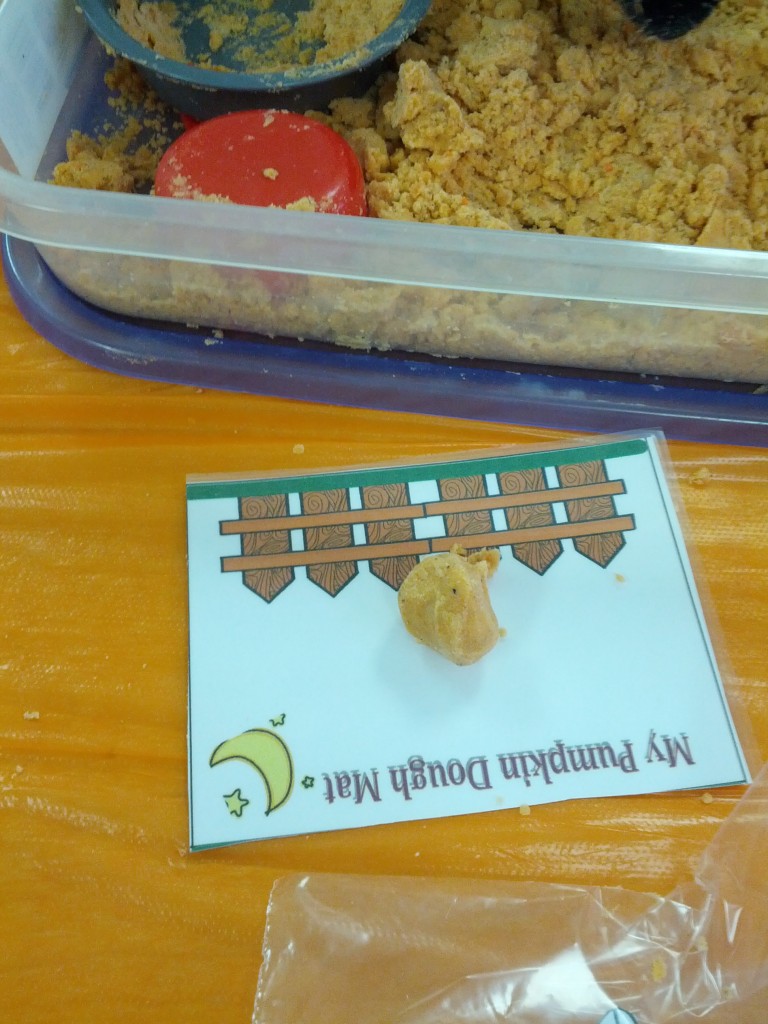 Once we had lots of fun playing with the dough, the students stuffed some in their Spookly container (small baby food container)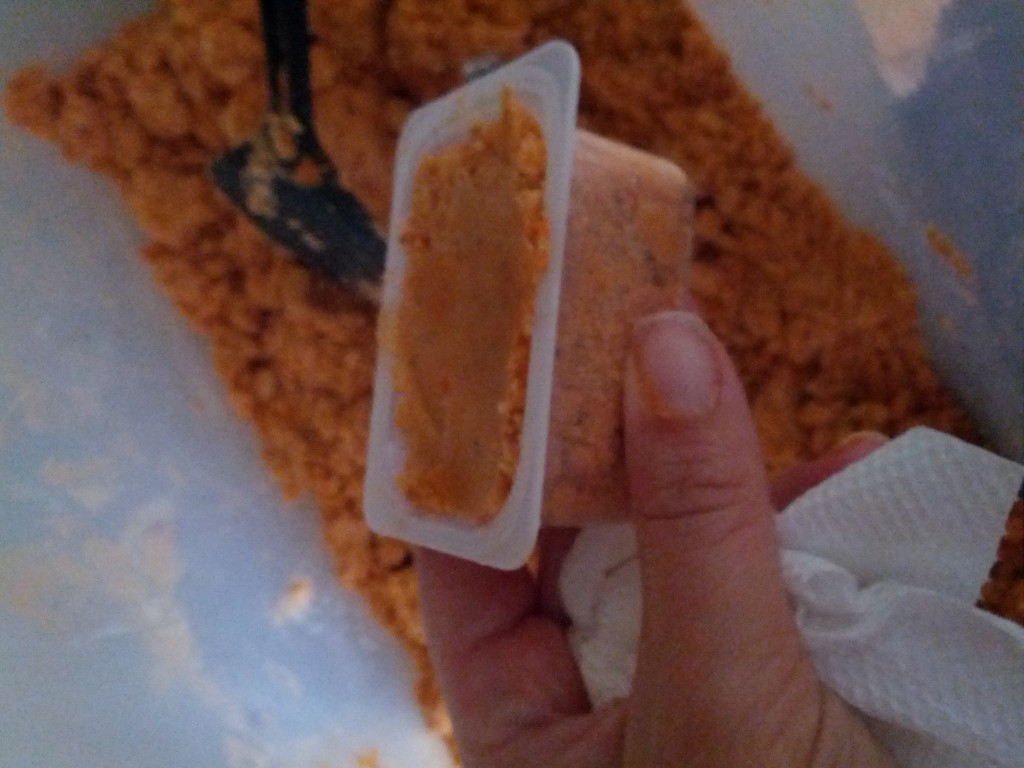 We added a pumpkin face with a sharpie.  We used the template found in the document below to create the stem.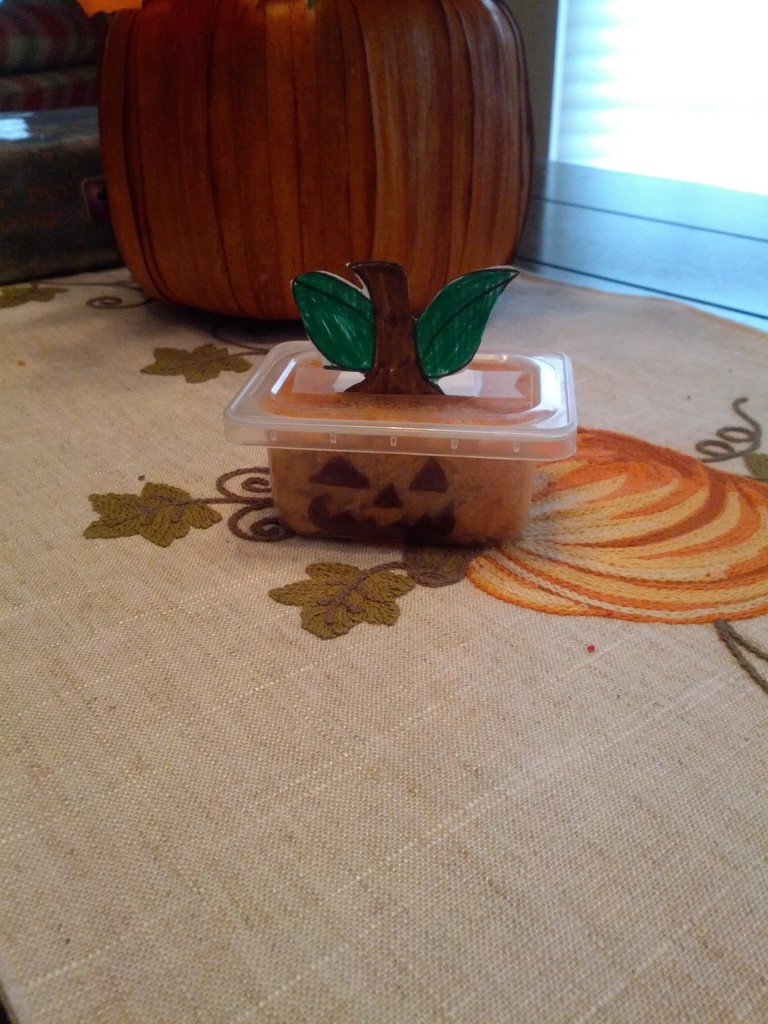 We bagged up the finished Spookly with the mini-mat for the students to take home and continue the fun…
I will say this was little messy with some of the students…  but they loved it!  My second grader also enjoyed playing with the dough before I let the preschoolers explore.  She kept it neat and played with it for over an hour…  I think she piled up many pretend pumpkin pies.
You can download the printables found in this post!
click here for the free pumpkin cloud dough printables
Google+