It's been over a week since I posted last…  Sorry, I was enjoying the last few days of summer with the kiddos!  We managed to get it all in before back to school.  Biking, swimming, bouncing, and more – this summer went so fast…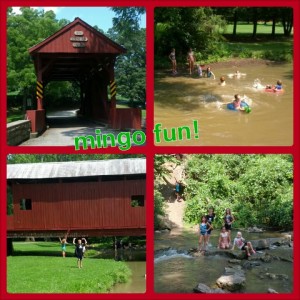 Above is a picture from one of our last days of fun with our friends!  Gotta love covered bridges and fun in the creek!
I really am not ready for the year ahead which includes working on going back to teaching full time in the Fall of 2014.  Ugh…  Last year of focusing on Teaching Heart full time.
Speaking of Teaching Heart…  You do realize it could be your one stop for fall planning???  So many themes and free resources, I hope it will make fall planning easy for you!  Fall Ideas Galore – http://teachingheart.net/fallindex1.html
Bats, Spiders, Bones, Scarecrows, and so much more is waiting for you. This is where I suggest you begin you Fall lesson planning search. Here  you can be taken to so many great fall pages on the Teaching Heart  Site!!!
I am even working on some new preschool and kindergarten packets.  I am currently finishing up a Pumpkin Life Cycle and Five Pumpkins Set of Activities!  I will share that soon!  However, while you wait, I have a free cute pumpkins 1o frames printable that you can use.  I love the graphics from Whimsy Clips!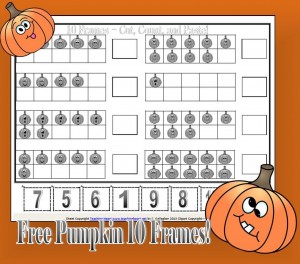 Click here to download the free pumpkin printable!!
You can get the packet at my Ejunkie Store – Click Here
Google+