Here's a fun dice game to play at a Halloween Party or for some counting practice.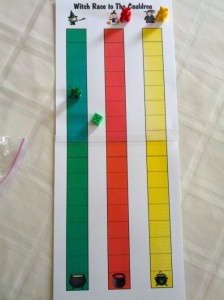 Just click here to  print the board.
Tape together.
Supply dice and markers (we used counting bears).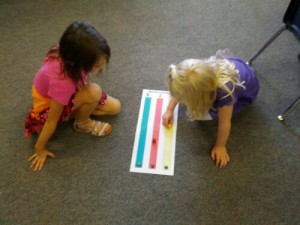 2-3 players take turns rolling the dice and moving their marker the number on their roll.  First witch to the Cauldron wins!
For More Halloween Ideas and fun lessons click here and here!
Google+