I am ready to shower you with the love you deserve!  It's an End of The Year Party that lasts a week.  Are you ready???
Monday May 21st till Friday May 25th
Winners will be announced on or before Monday, June 4th!
$100.00 Amazon gift card is the Grand Prize!!!  Someone is going Back to School Shopping!
$Product prizes from the sponors.
Children book prizes
Teaching Heart Prizes
and more….
Your first mission is to make sure you like each one of these Facebook Pages…  Do it now, so you won't have to do it later.
1.) Mrs. Miner's Kindergarten Monkey Buisness – You must follow Krissy's blog and check out her Facebook Fan Page. She posts great ideas in both places! She also has a Teacher's Notebook Store you will want to check out too!
2.) A Teacher's Treasure – Click on over and follow Mor's blog and her facebook page! She has a great Teacher's Notebook Store too!
3.) Miss Kindergarten – You will want to look at Hadar's blog and Facebook Page! She has a Teacher's Notebook Store too!!! Be sure to check out her summer bucket post!!!
4.) Empowering Little Learners – Go take a look at Jennifer's site and Facebook Page. Checkout her May Freebies Page too!
5.) Clever Classroom – You will enjoy Emma's site and her Facebook Page. Be sure to look at her shop too!
Thank you ladies for having a Teaching Heart and joining the party!!!
Also, wanted to give a shout out to my girl Rebecca at Rebecca Designs. She will be giving away a treat as well. Her bird nest necklaces were a hit with all of you when I posted them on Facebook. Check out her Etsy store! Pick out a Mother's Day gift for yourself…
Beth from Grace In Abundance has also joined the par-tay!!! Check out her Etsy Store… Cutest things. Wait till you see what she is giving away. Better go like her Facebook Page.
And you know me… Colleen! If you aren't a fan on Facebook, click here and join me.
See you Monday at the Par-Tay!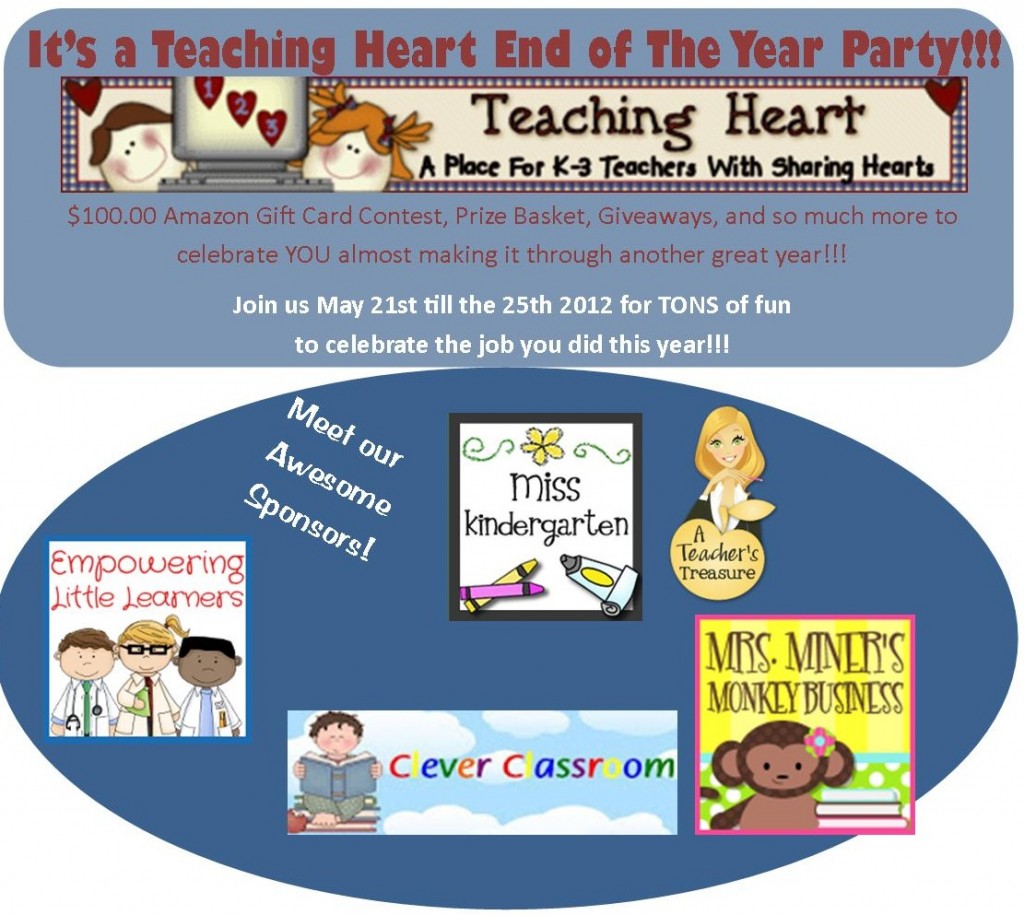 Google+