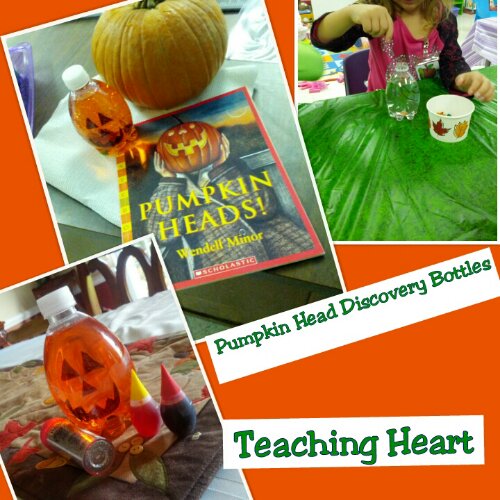 We had the best time making these pumpkin head discovery bottles.
I saw the idea first on Teach Preschool (click t o view her post)!  I modified it a bit and it was a hit!  Like in Teach Preschool post we started the lesson with reading the story Pumpkin Heads by Wendell Minor.  We then discussed the life cycle of a pumpkin using the visuals in the Teaching Heart Pumpkin Pack. 
We started by discussing what was inside a pumpkin.  We carved a small pumpkin and looked inside.  I was surprised how many kids did not want to feel the inside of the pumpkin.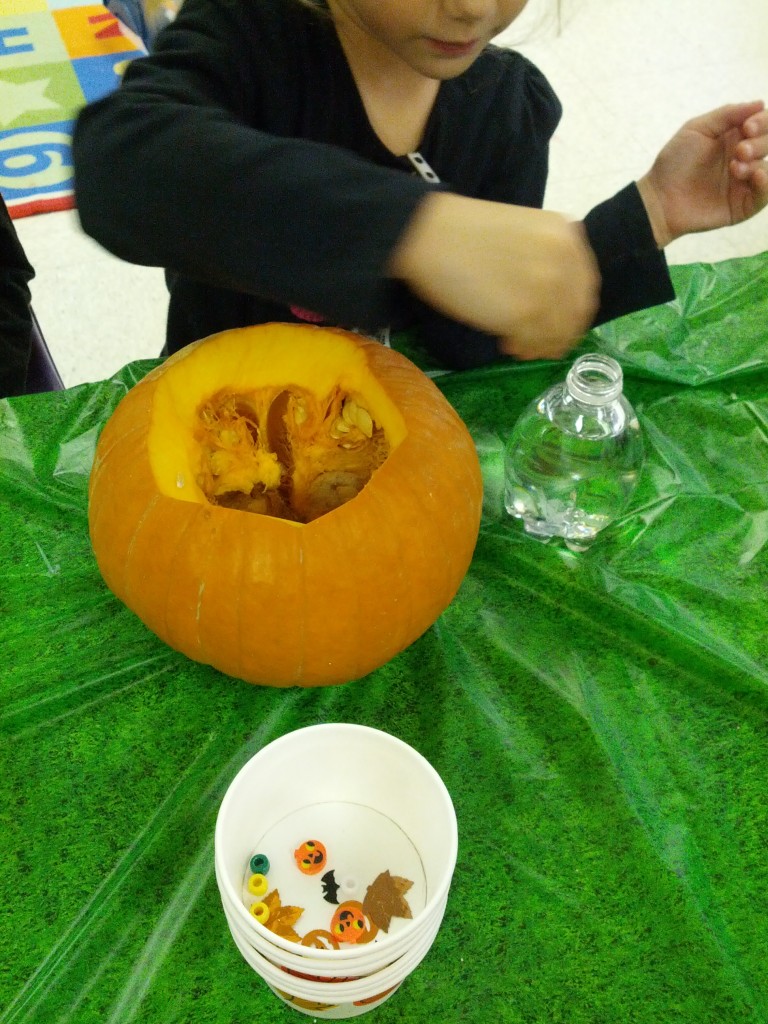 Those that did want to feel the inside, took out a seed to use in their bottles.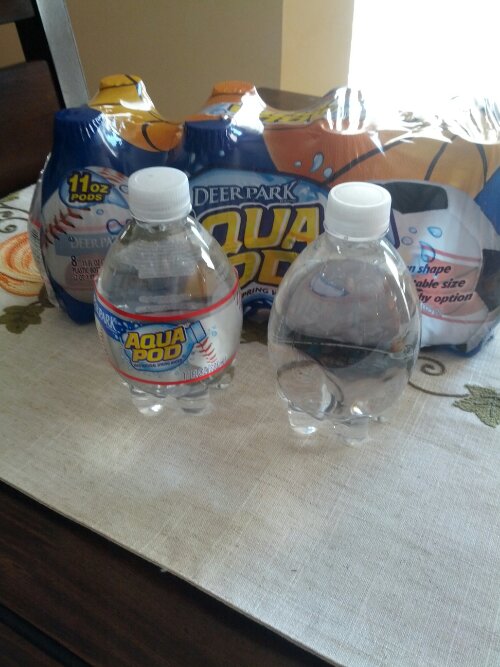 The Aqua Pod water bottles are the perfect size for this craft.  I also love that the labels are taped on and not glued on.  They are easy and quick to remove.
I wrote each child's name in a sharpie on the bottom of the bottle before we began.  I also drew the outline of the face for them to color in later.  In teach Pre-k's post she let them draw the face…  which is probably better when normally it is about the process and not the finished product…  but I focused more on the process of adding the materials to the bottle.  🙂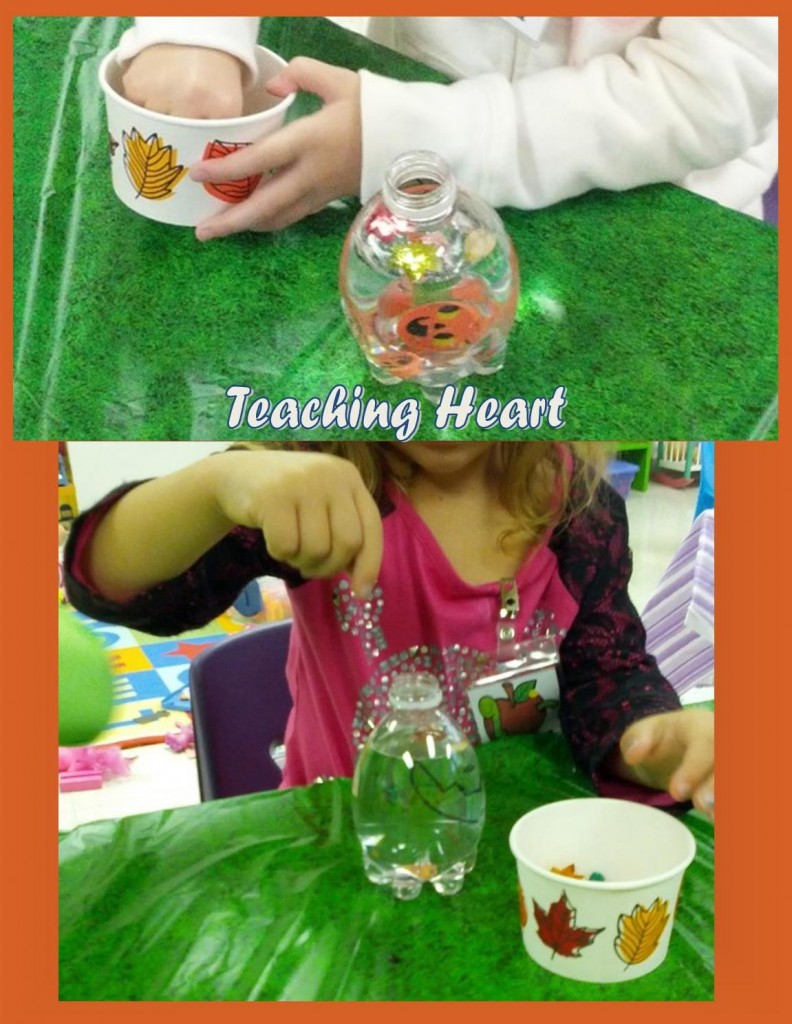 They each added the real seeds to their bottles and some other fall items.  A pumpkin shaped eraser, fall themed confetti, and some fall beads.  They enjoyed guessing which items would float and which items would sink as they added them to the bottle!  After that they shook some glitter into their bottles.  Then they added one drop of yellow food coloring and two of orange.  I quickly put the lids on their bottles and they shook the bottles to turn the water orange. They enjoyed trying to find the items in the bottle once they shook it up.   After that they filled in the faces with a sharpie marker.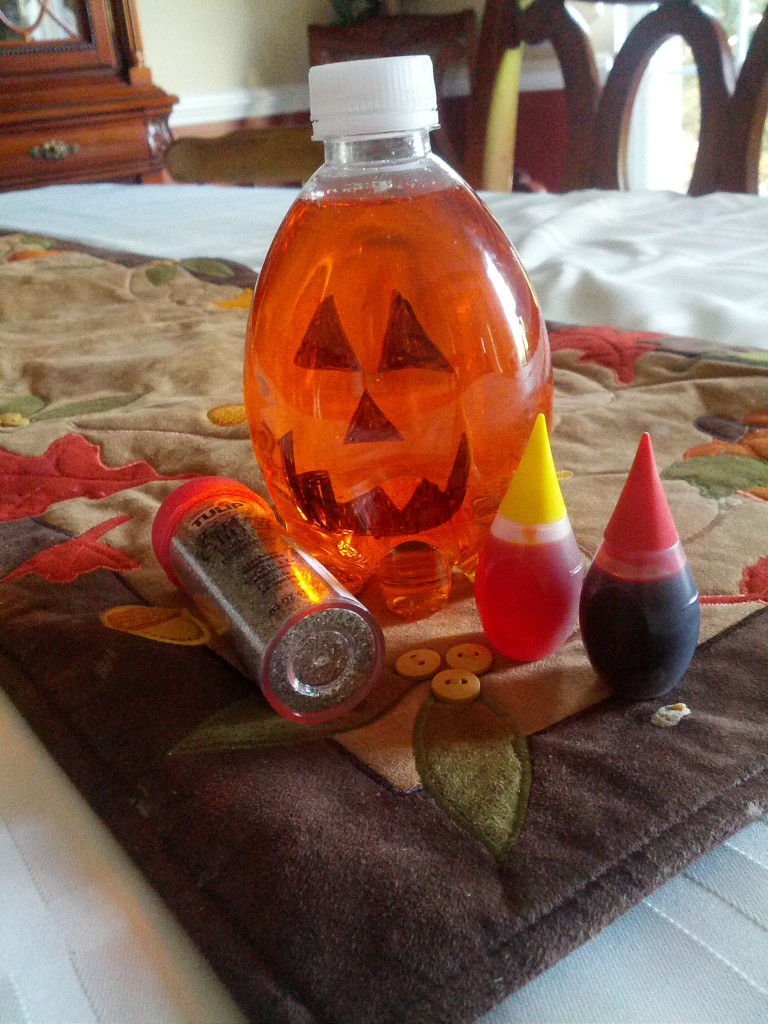 Finally I used a glue gun to seal the lids on tightly so there would be no spilling on the way home!
This craft was lots of fun, easy set-up, and a BIG hit with the kids!
For more great FALL ideas – click here! 
Google+