Here's a special giveaway and there is only one rule for entry!  You must have in the past (or just now:) ) purchased from Teaching Heart!!!  This is to thank all our cutomers and only customer can enter!!!   Sorry, I love visitors but it is the customers that keep Teaching Heart going…  There will be five winners chosen for this giveaway.  Four will win an item of their choice from here and 1 will win the set below.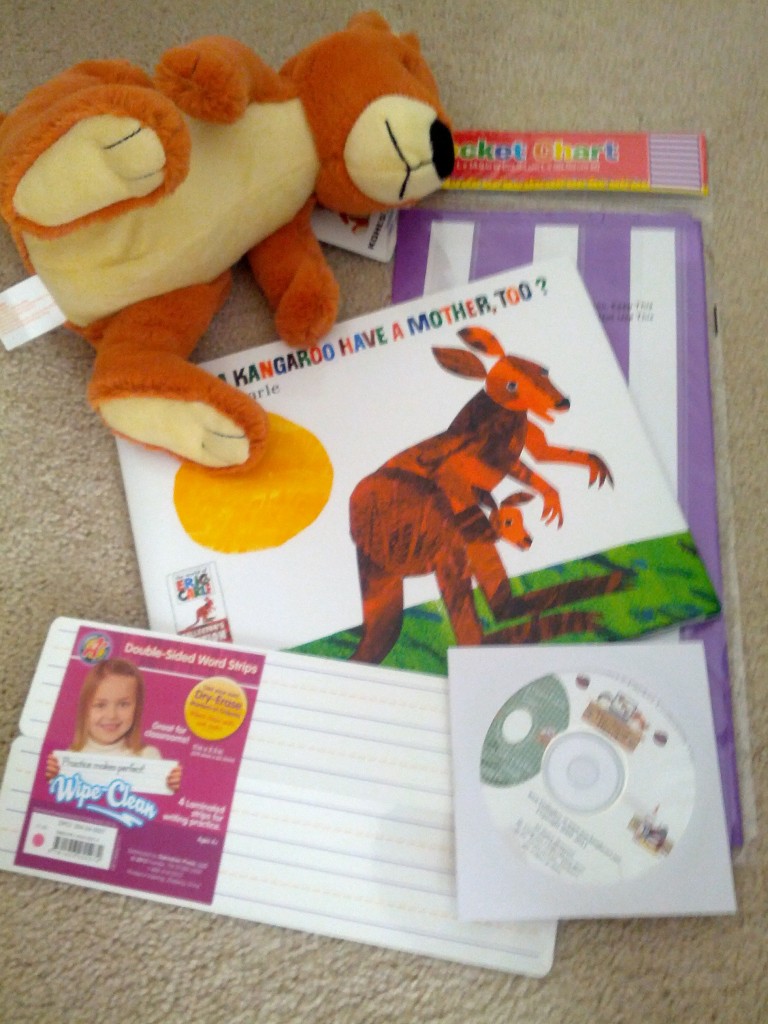 1 of the five winners will win…  A Purple Pocket Chart, Wipe Clean Double Sided Word Strips, Does a Kangaroo Have a Mother Too, a Kangaroo Plush,  %70 off an order on Teaching Heart, and a Teaching Heart CDROM with four of our packets on it!!!  Over $90.00 in value.
If you do not follow the rules in this post your entry will be void without notice.
1 Entry per person.  Last Day to Enter is August 11, 2012.
1. –Purchase an Item From our store today or in the past.  On the form I will need the name and email you used to purchase the item.  These must be correct so that I can verify your order.  If they are not correct your entry will be void.
Once you do the above, please fill out the form. Last Day to Enter is August 11, 2012

Google+