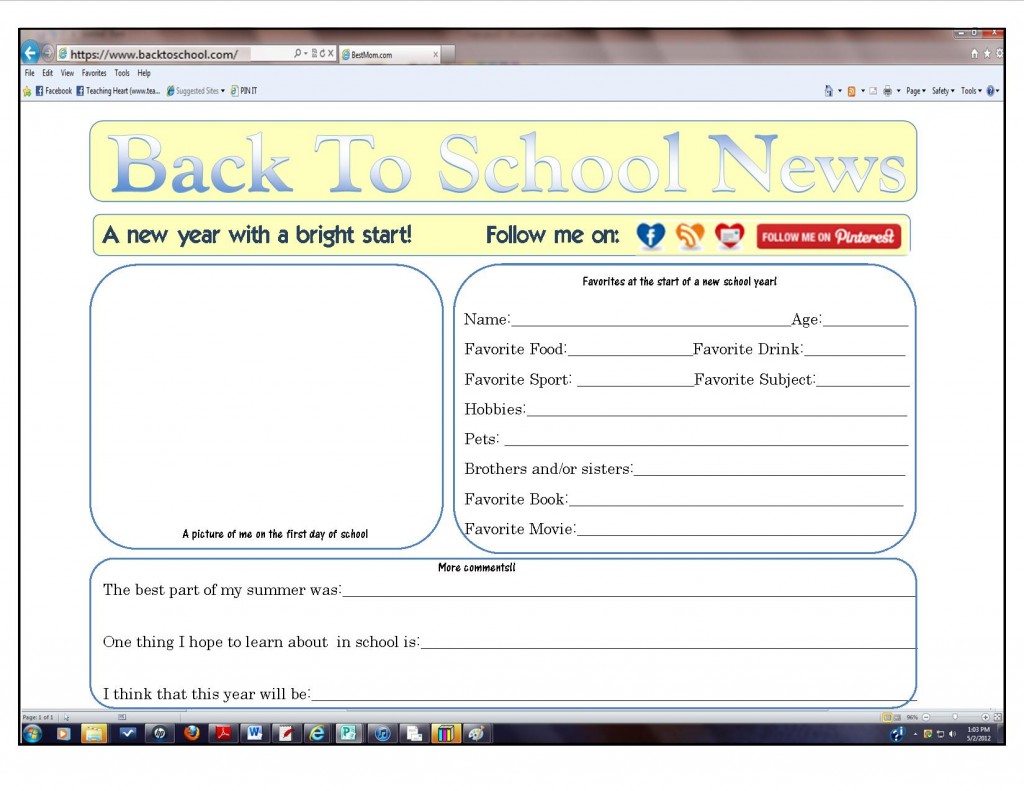 Here is a great way to get to know your students…  Either send them this form to fill out before school starts or have them fill it out on the first day of school.  Display these on a bulletin board with the title…  "Look who is online?"
Click here to print the form for Back To School News!
 click here and visit all the pages on our Back to School Page…
Many ideas of what to read the first week!
Lesson plans for the first week!
and so much more…..
Also, stop by our store by clicking here and support us and buy Teaching Heart!!!
Some of our hottest items this time of year include.
/ Back to School Packet / Bee Themed Classroom Resources and Decor / Dolch Pre Primer PAcket / Dolch Primer Packet /Fall Halloween Packet / Graphing Packet / Caterpillar Packet Prek-1
Google+