Father's Day is Sunday!  Are you ready?  I have two free printables to share that can be used to make two yummy treats for the Dad in your life.
First up is a super easy golf cake!!!  Isn't it cute?  It was so easy to make with the kids.  We even used a disposable pan.  We also used a cake box mix.  Only thing homemade is the icing.  Basically a box cake with a hole cut in with a juice glass.  Stick a golf ball in the hole and you have a great cake.  I got the idea from Changing My Destiny.  She has great directions for making this if you need more details.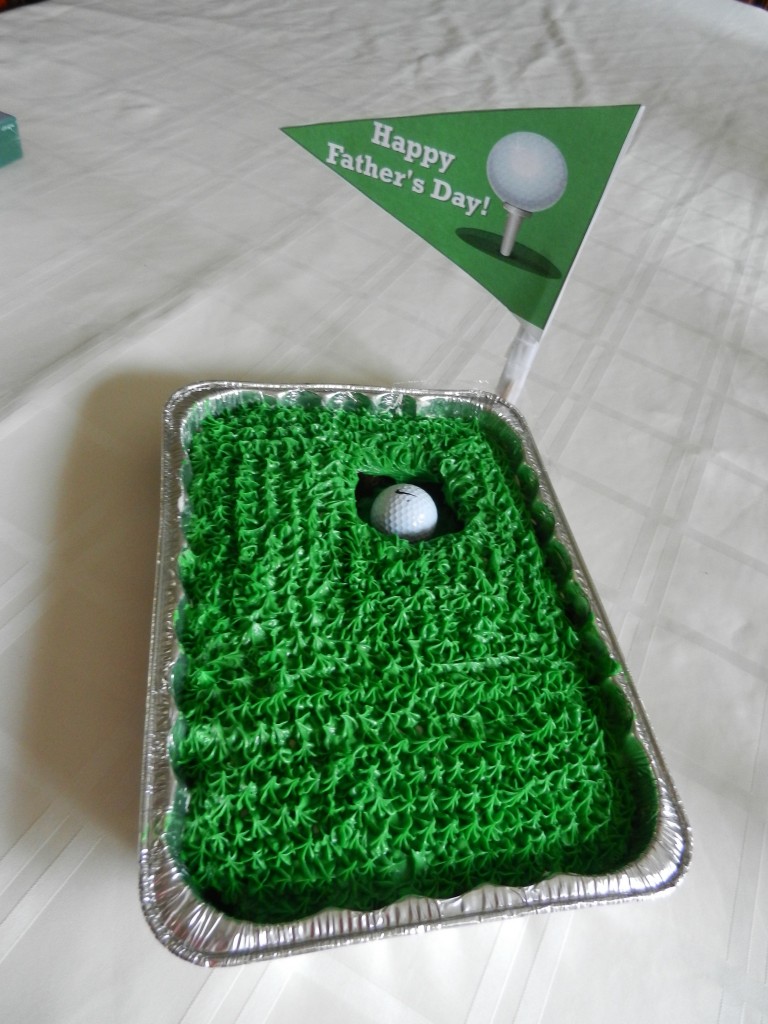 I added the flag for fun!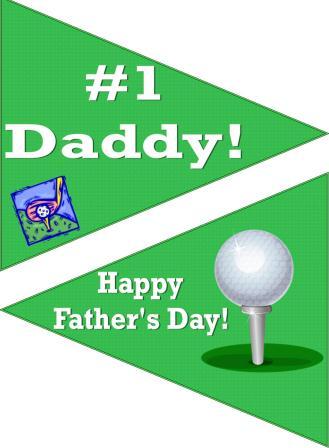 Click to download Father's Day Golf Flag for the cake!  Print and then paste together front and back.  You will need some sort of stick to tape the flag to.  Place in the cake or to the outside of the pan.
Here is a printable for a Father's Day Trail Mix you can make with the kids.  Once you make the mix, attach the tag!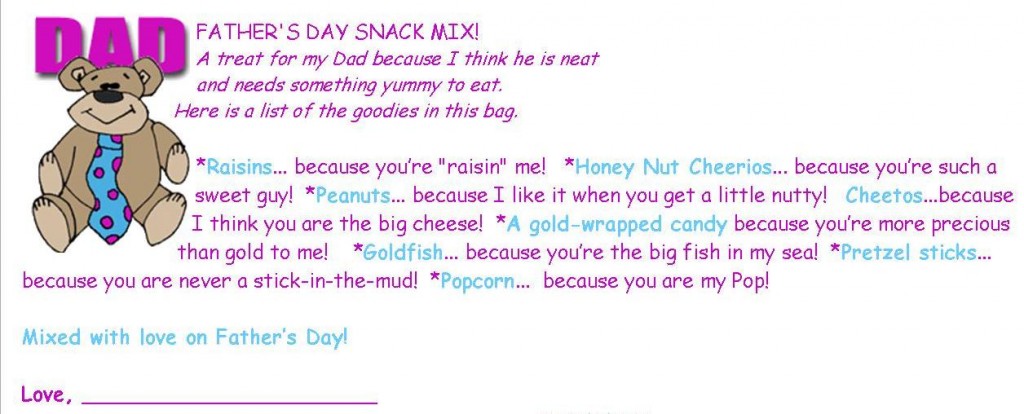 Click here to download and print the Father's Day Trail Mix Tag!
Hope you enjoyed these two free printables for Father's Day!  Be sure to visit our printable store for more!
Google+