Happy Teacher Appreciation Week!!!  Teachers are some of the biggest bucket fillers.  If you are a parent looking for a great End of the Year gift, I have an idea for you in this post.  You can give the special teacher one of the many Bucket Filler books and attach my tag to your printable and you have a great gift that should fill the bucket of a favorite teacher.  Before I show you that, I have to tell you about the newest book from the bucket filling set…

 I am a huge fan of Bucket Filling after finding and reading Have You Filled a Bucket Today: A Guide to Daily Happiness for Kids a few years ago.  Bucket filling terms such as 'dipper' and 'filler' are part of the language we use every day with our kids (6 and 9).   An added bonus is that the school my children attend also uses bucket filling terminology and the books to teach kindness to their students.  Furthermore I use the bucket filling books in my third grade Sunday School classes to demonstrate how being kind and good makes us happy and God (although God is not mentioned in any of the books) happy too!
I love how the simple text and vivid pictures in the Bucket Filler books really reach children in a language they can understand.  The new book in the set is called Will You Fill My Bucket; Daily Acts of Love Around the World.  Will You Fill My Bucket reminds us that no matter where you are in the world, your bucket is always with you.   And even people in other countries have buckets too and they are filled just like ours.  This book is one to read after you have read Have You Filled a Bucket Today and discussed the book and its ideas with your students or children.  It does not go into detail about what being "bucket filler" or a "bucket dipper" is; instead, it shows adults around the world in different countries filling the buckets of children.  It starts in America with a child sitting on the lap of a mother riding a subway into New York City.  They are reading a story with the filled bucket next to them.  The simple text on the page asks; "Will you fill my bucket and hold me on your lap?"   You travel through North America, South America, Europe, Africa, Asia, and Australia  visiting each page of the book and seeing how adults everywhere can fill buckets, "with the love that comes from you!"  The last page of the story sums it all up with an illustration of many different people from different places on Earth loving each other and holding their filled buckets.  The last lines of text simply state; "I want to fill your bucket and it fills my bucket too… when I show you that I love you because I truly do."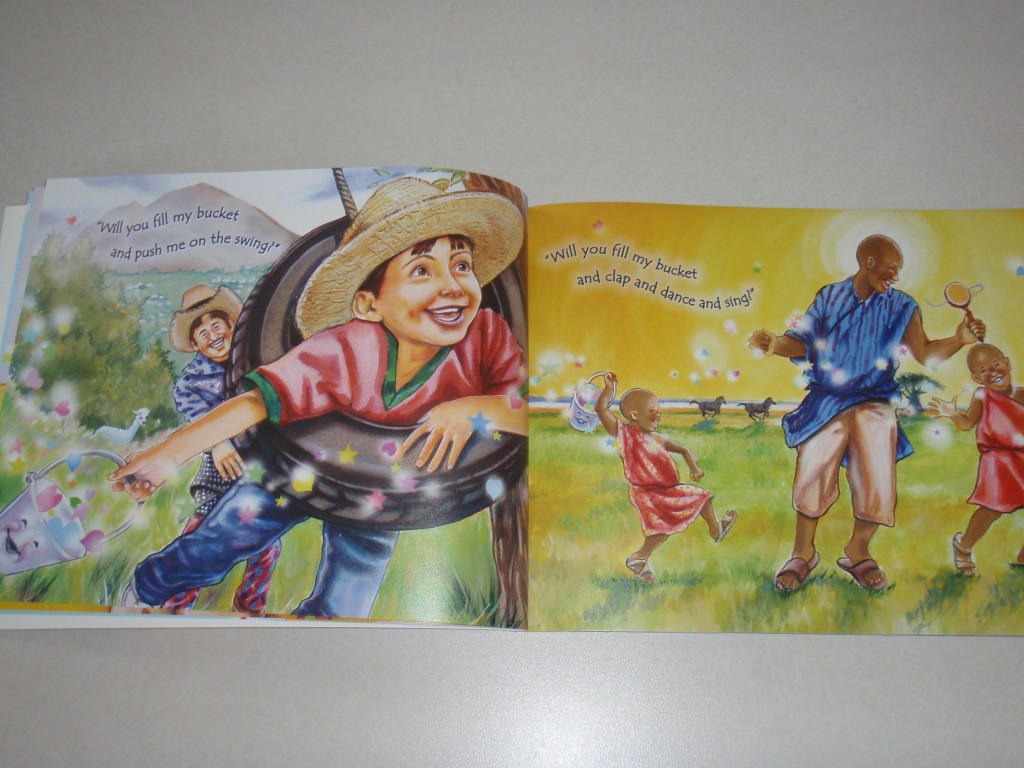 The books illustrations do not disappoint and do a good job of telling the story without even reading the words.  Seeing the happy people in different parts of the world is also a nice geography lesson as well.  The first two pages shows a map of the world and children holding their buckets ready to be filled. 
I recommend reading this book to your own children or students after reading a discussing Have You Filled a Bucket Today.  Will You Fill My Bucket will give many examples of ways we can fill others buckets.  Also, be sure to Google Search bucket filling idea online.  There are many resources that can be used with these books.  Be sure to remind the kiddos in your life how much they fill your bucket by being part of your day!
In the past, I have given a favorite teacher the book, Have You Filled a Bucket Today: A Guide to Daily Happiness for Kids
 to my son's K- Teacher.  That was three years ago…  Three years later, my daughter has the same wonderful teacher and today she will give her the new book.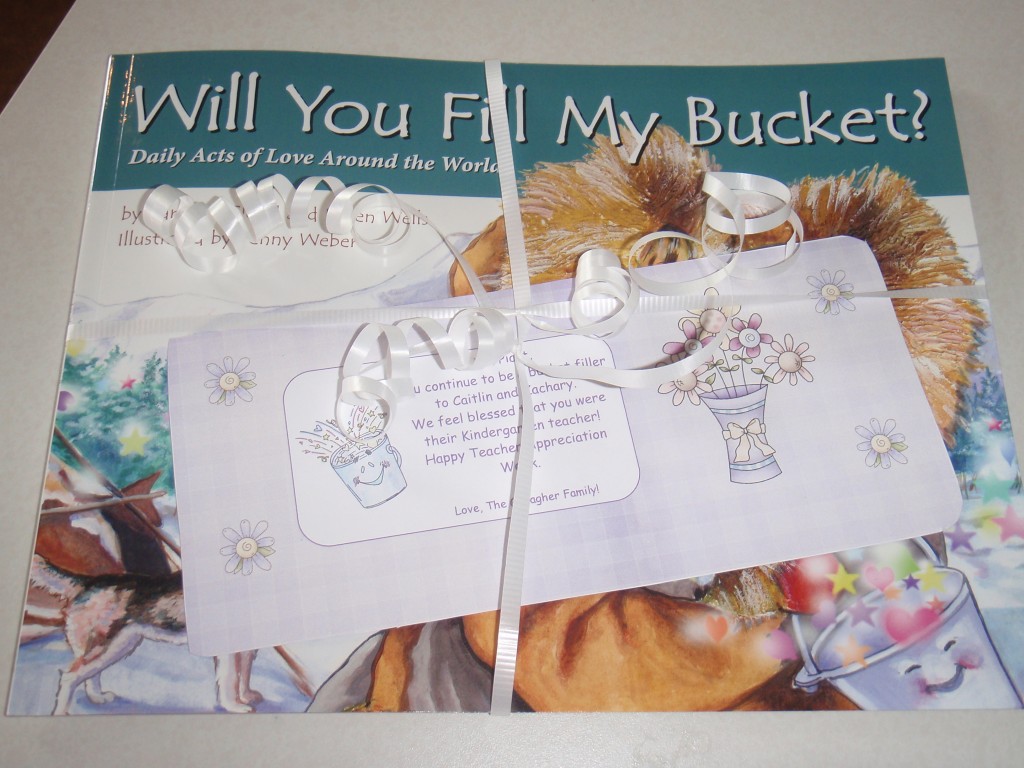 I created a book plate to attach to the book.  It happens to be Teacher Apprecaition week – perfect!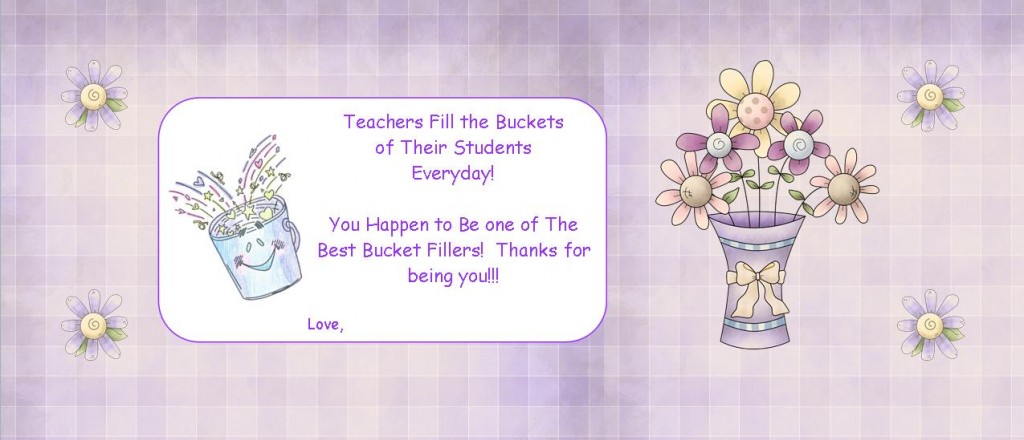 Click Here To Download The Bucket Filler Tag!
Please also check out the bucket filling page at Teaching Heart for more ideas and free printables…
Want more Teacher Gift Ideas, click here!!!
O, and here is something for your bucket…
It is Teacher Appreciation Week… Check out our download store here (newly updated)!!! You can save 20% off your total order by using discount code teachingheart at check out! FILL UP YOUR CART and do not miss this chance to save! Sale ends May 13th!!! Hurry!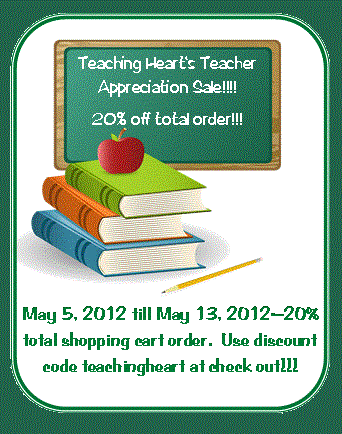 Have a bucket filling kind of day!!!
Google+