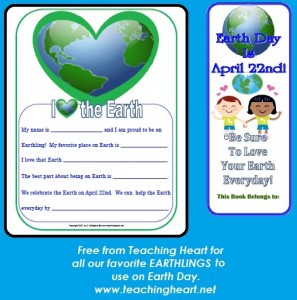 Earth Day is April 22nd.  Do you have anything fun (educational too) planned for your class?  Below are two free printables that may help.  One is a bookmark that you can print and share with your students.  The other is a writing form.  It is my goal to update my Earth Day Themed Page on Teaching Heart this week…  but if you need more ideas NOW, click here to check out our Earth Day Packet filled with ideas. 
Click to Download The Writing Activity Earth Love!
Click Here to Download Bookmarks!
And here is some of the fun found on the Teaching Heart Earth Day Packet…  Click here to check it out more!!!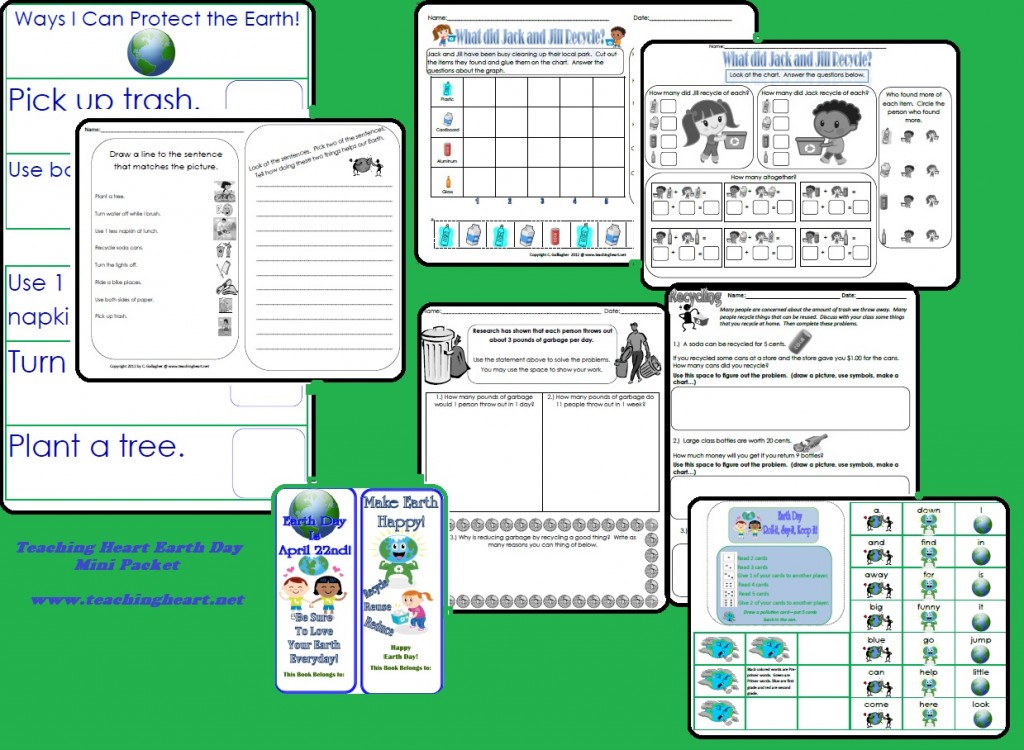 Google+