Teaching Heart's Earth Day Mini Packet

24 Pages For Earth Day Learning and Fun in the Kindergarten, First, and Second Grade Classrooms or Homeschools.

$8.99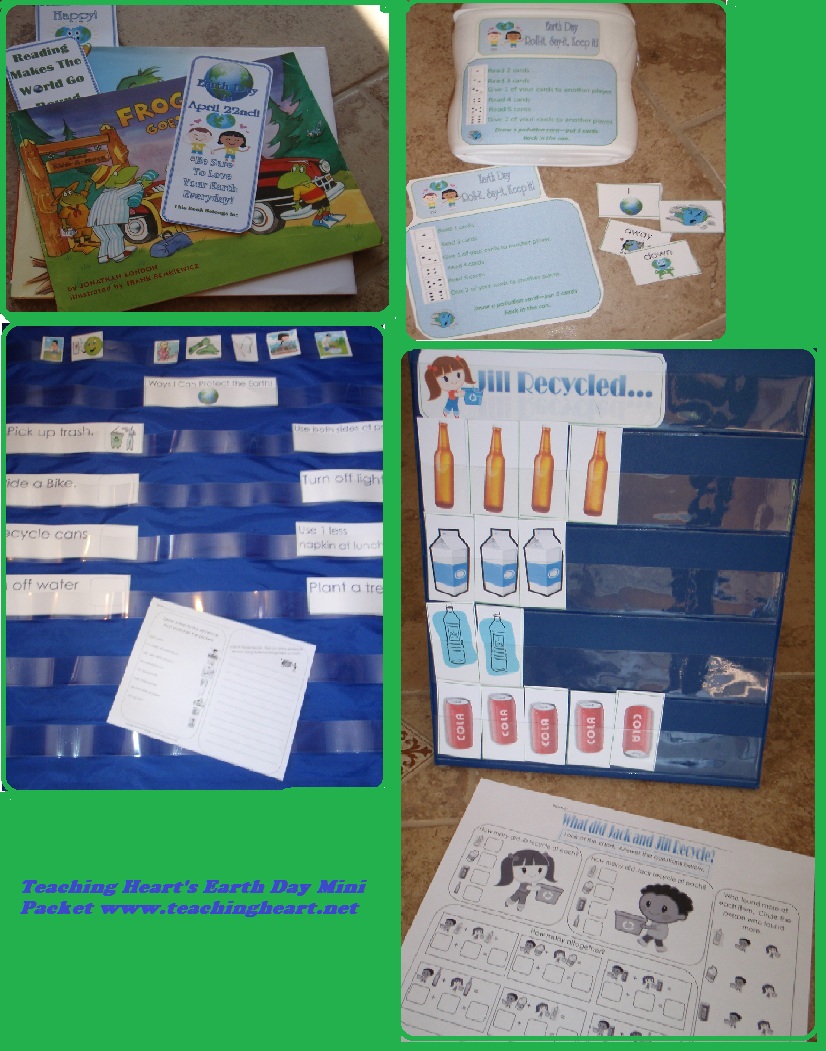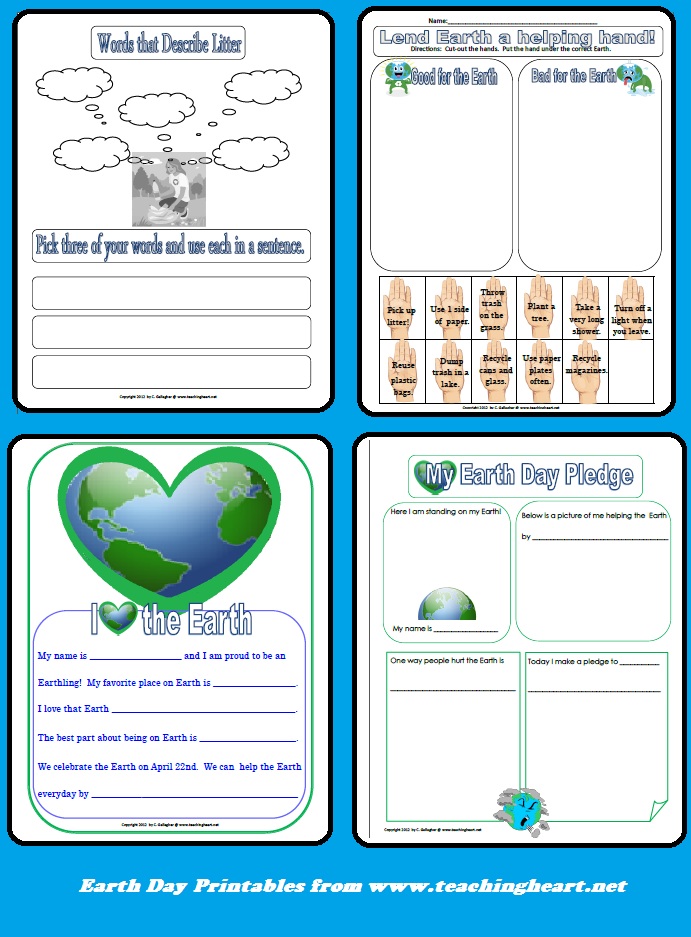 1.) Earth Day Pocket Chart—5 Pages—(K-2) - Students match the picture to the sentence that describes ways I can help the Earth. There is an independent center sheet included.
2.) Graphing for Earth Day—4 pages—(K-2) - Place materials in pocket chart so students can refer to the graph when completing the center sheet.All pocket chart pieces includes as well as a center sheet and independent graphing sheet.
3.) Math Story Problems –2 pages-(1-2) -Various math story problems with an Earth Day theme. Two reproducible sheets that can be done independently or with the class.
4.) Earth Day Book Marks—3 pages (K-2) - Three different Earth Day Book Marks that can be given as a special treat to students on Earth Day.
5.) Earth Day Sight Word Game—6 pages—(Prek-3) - All materials to create a dice game using the sight words. Sight words all color coded for grade level. Levels includes are Prek, k, 1st, and 2nd grade level Dolch Sight words.
6.) 4 Pages of Various Printable Activity Sheets for Earth Day.
8.99
Also on Teacher's Notebook
Copyright 2012 by C. Gallagher
For Single Classroom Use