Today marks the last day of January!!!  I love February…  So many fun holidays in Feb. that make learning even more exciting.  Mr. Groundhog, Mr. Love Bug, and Mr. President can all help make learning fun and meaningful in February.   Be sure to check out our 100's Day ideas here, Groundhog ideas here, Valentine's Day ideas here, and President's Day ideas here.  Below are 2 free printables for President's Day that I hope you can use.
First is a Lincoln Toss.  All you need is this sheet and a penny.  Have fun tossing and recording with grades 1-3.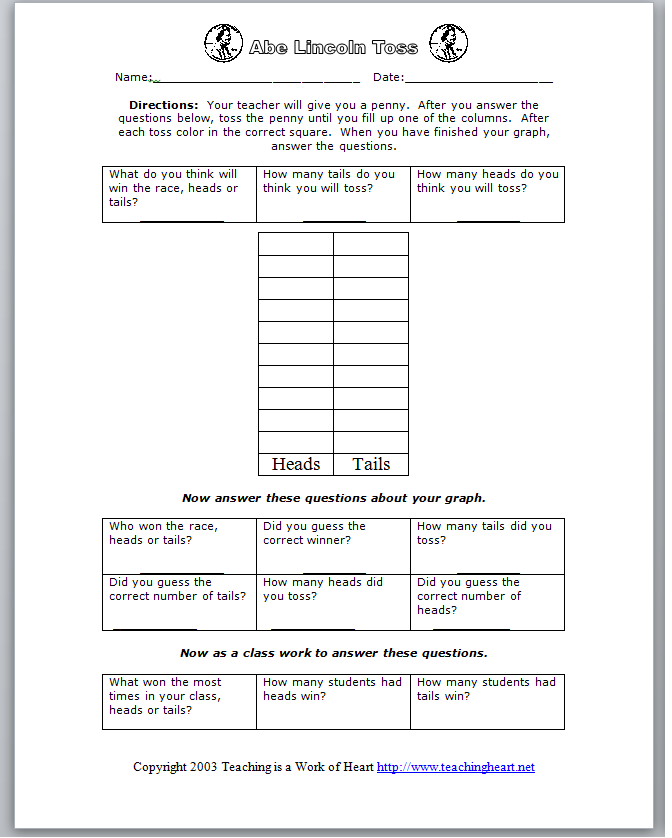 Click here to download the Lincoln Coin Toss


Last is a president research organizer for 1-4.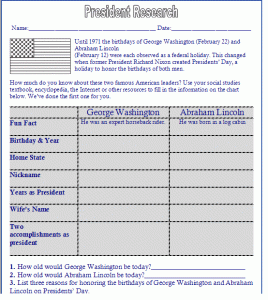 You can download the research sheet too by clicking here!
Teaching Heart loves sharing free printables.  Please support us and keep Teaching Heart sharing by stopping by our store.  Click here to pick up a product by Teaching Heart.  Teaching Heart has been selling products to happy teachers since 2002. 
Need more free President's Day ideas – try our President's Themed Page here!
Thanks for stopping by!
Google+