Some dirty piggy fun to share from our new farm packet found here on e-junkie or here on TPT!
Here is a muddy piggy craft that is fun to complete after you read two of my favorite books with muddy piggies in them!  Mrs. Wishy Washy's Farm and Ten Dirty Pigs!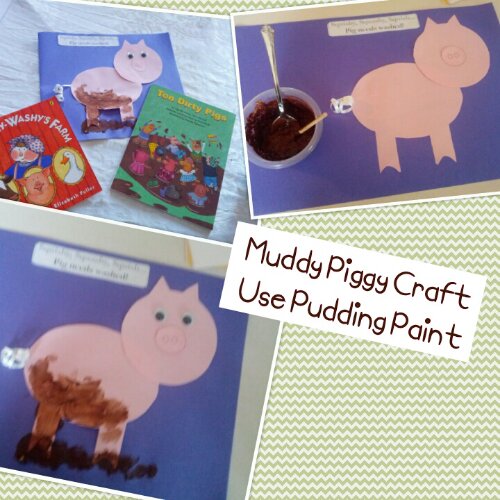 We made the pigs using the template found in this packet.  For a tail we just used wrapping ribbon.  After we have our pig altogether, it is time to get them dirty with a little muddy paint.  I made this paint as follows…
1/2 cup of chocolate pudding
3 tablespoons of oatmeal
three tablespoons of Elmer's glue
1/3 cup of used coffee grounds
Add brown paint to the mix – I added about 1/3 cup
(My paint dried quickly and it smelled good and looked muddy…  we applied it with q-tips.  Just slop it on…)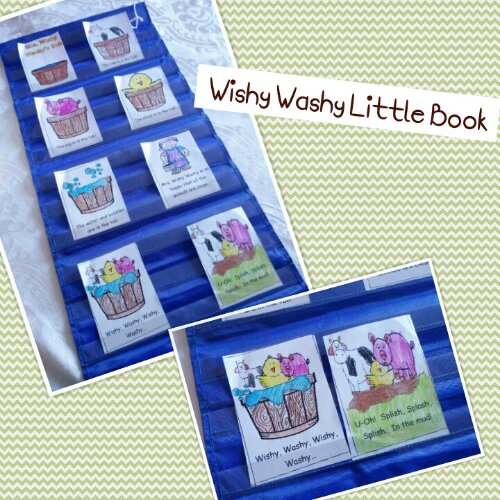 Here is a fun printable book that is a great way for students to retell the story in class.  We colored this book after reading Mrs. Wishy Washy!!!  The book is on our farm packet found here or here!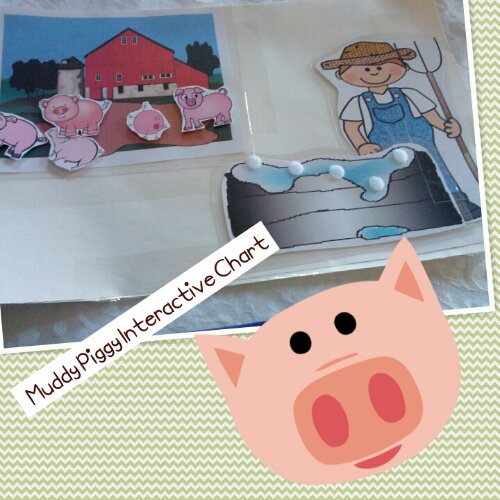 This interactive chart about five clean and then later dirty pigs is hands-on fun and is part of our farm packet found here and here.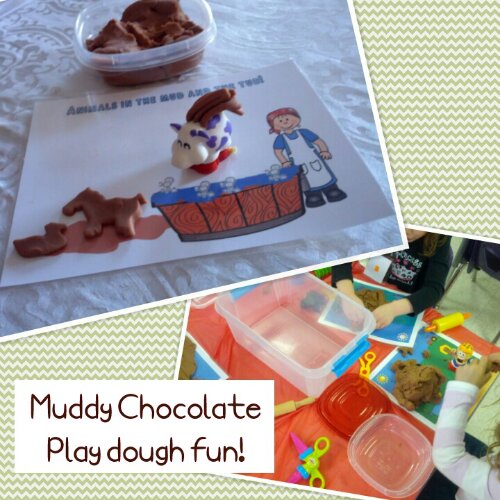 I shared my chocolate muddy pudding recipe with you here!  Love this stuff… it has been a couple of weeks and when I pulled this out it was still soft and smelled o-so yummy!!!  This time we used it with the Mrs. Wishy Washy Dirty Animals Play-dough mats found in this set!!! 
I have some more Wishy Washy fun to share late on… so stay tuned.  Also up is Turkey's on the farm!!!  Stay tuned!
Check out the Teaching Heart Farm page for tons of fun Farm ideas for the classroom! 
http://www.teachingheart.net/farmunit.html
Google+