A few years ago I ran a contest where teachers submitted Kevin Henkes lesson ideas and printables.  Here is one that was submitted to use with the book Owen.  Click here to see and purchase the book on Amazon.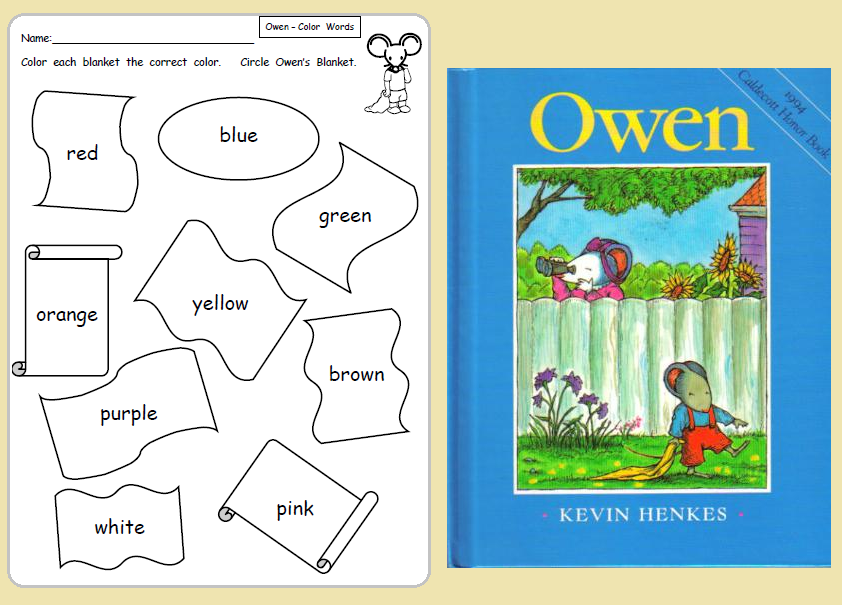 Renee Liles/Arkansas shares: "Owen is another one of our favorite Kevin Henkes books. We read the story and students like to share what it is that they would like to bring to school with them. They draw a picture and dictate a sentence about it for me. I created a Owen's blanket color words worksheet for the students. They color each blanket the correct color and draw a circle around Owen's blanket."
Click Here to Download the Owen Sheet!
For More Kevin Henkes Ideas, Lessons, and Printables – Click here!
Google+