How many graduations will you attend or have you already been to this year?  We have many.  I always give money.  I wanted to spice up my nephew's gift a little and I saw this from And Everything Sweet..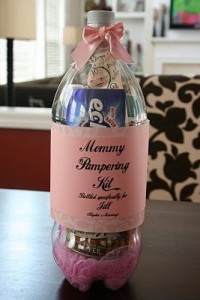 I loved how she packaged this treat…  I thought oooo….  I can do this with money!  FUN!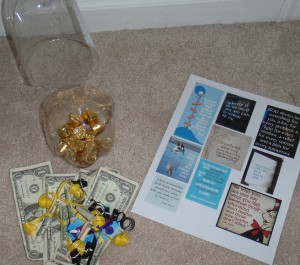 I gathered up my materials.  I got a soda bottle.  I took off the label and cut it so I could slip some goodies in it.  I got some candy (Rollo's and 100 Grand Bars).  Printed out some pinterest quotes that I thought would be good for the occasion.  I got the bills ready.  Try to do various domination's of bills.  I took the quotes and wrapped a bill around them and then tied a little bow around the bill.  It kind of looks like a bunch of little diploma.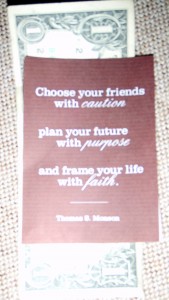 Once I got my goodies in the bottle, I used a hot glue gun to seal it up: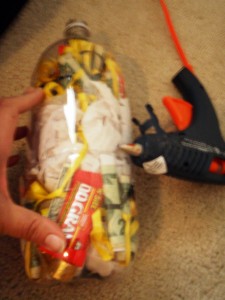 After that, I added a label.  My nephew is going to Colorado for college.  So his bottle is CU juice.  I did laminate the label after I made it.  It includes a picture of him on it too…  but I did not take a picture of that side of the bottle.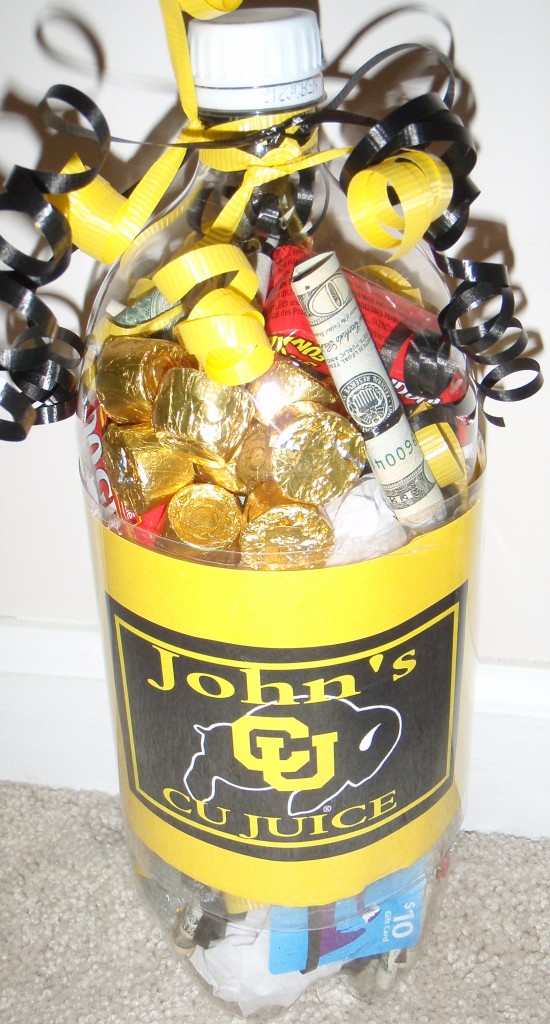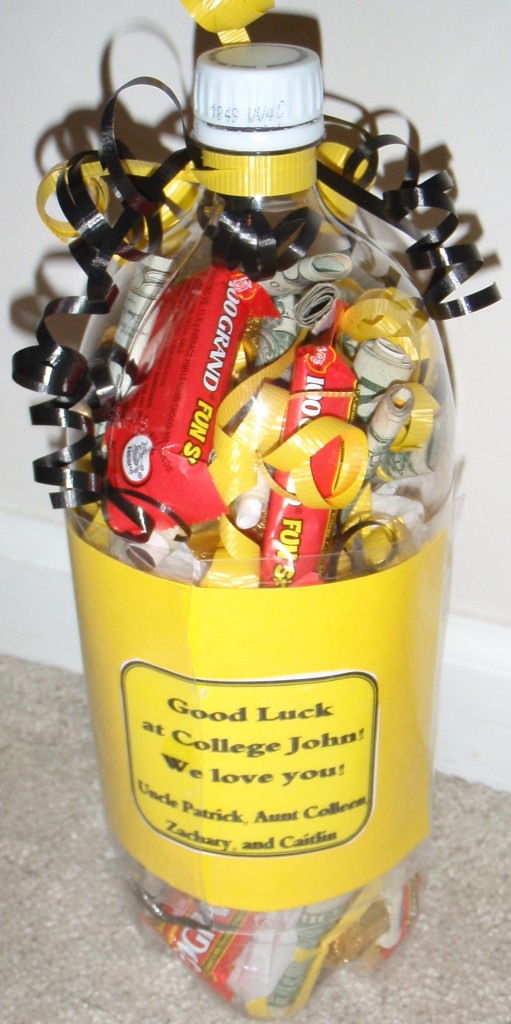 This was fun and easy to make.  I know he may be a little annoyed that he has to do some work to get all the cash… but it beats the boring – here's a hundred dollars graduation gift!!!
Google+