It's not exactly Spring yet….  but before you know it, Raindrops will be falling on your heads and out will come the umbrellas.  Here is a cute center free today from our Primary Teacher Timesavers January through June Instant Download.  You can learn more about the set of 100's of printables for January Through June by clicking here. 
Today I want to share a center from the set that you can print and use today.  I will be using it with my own kindergartner today since she is having trouble counting by 5's.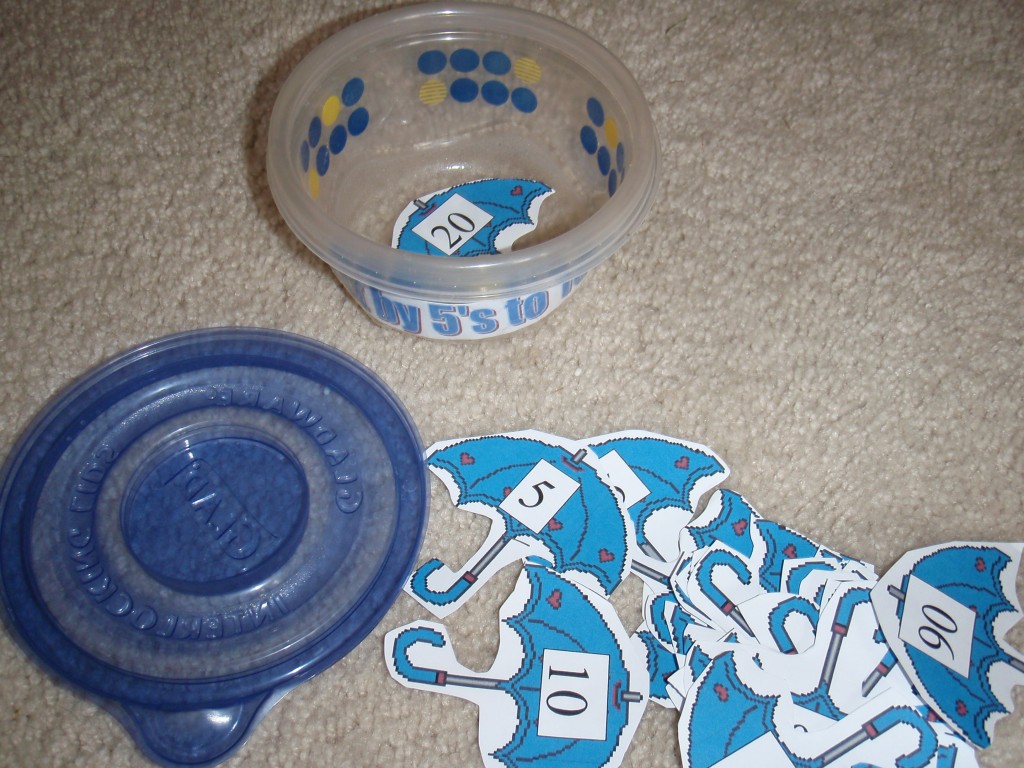 All you need to do is print the file on card-stock, laminate, and cut to create a center.  I store this particular center in a glad Tupperware container…  LOVE THOSE…  They come in all shapes and sizes and are great to store different centers in.  Have the student organize the umbrellas in order by sorting them by 5's…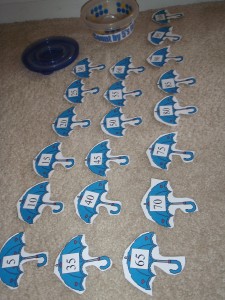 Once the student sorts by 5's, have them use the center as visual to write out the numbers by 5's.
You can print this at Count by 5's to 100 umbrella (k-1).
Below is a small sample of some of the files found on our January through June Primary Teacher Timesavers set.  Click here to see the index of all the awesome printables in this set!!!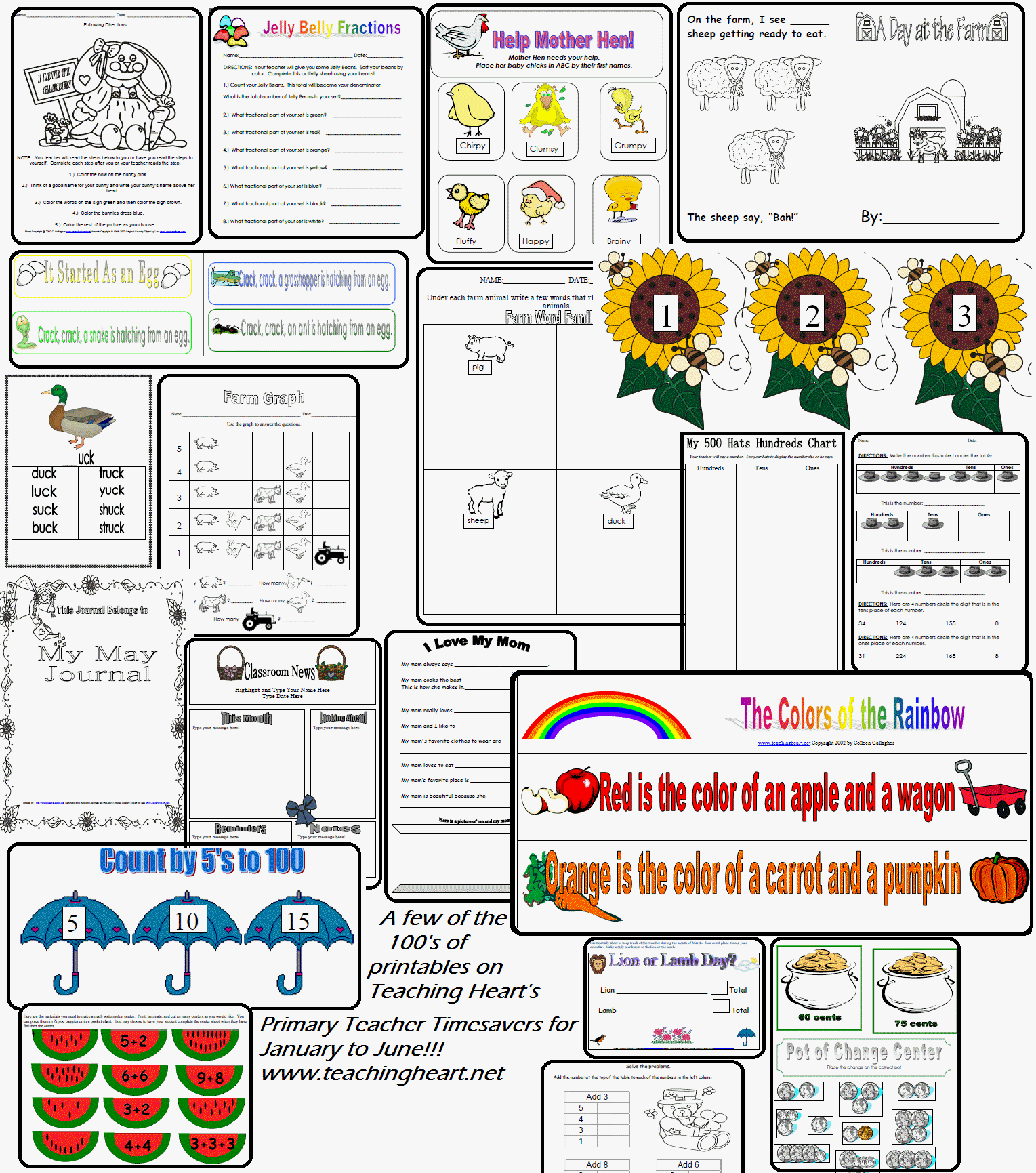 Google+