Hey and Happy Sunday…  Here's my quote of the day…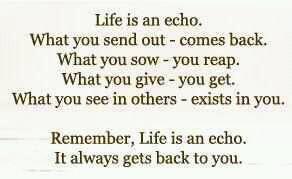 Love it…  Life really is an echo!   Thank you to all who visit Teaching Heart and the blog on a regular basis!  I hope you are getting a lot out of it!  This post doesn't have too much to do with the quote.  I just wanted to share it with you and tell you about some of the ways you can make sure you get all the great Teaching bits that Teaching Heart offers, shares, and gives out!  This quote for instance, I love me some quotes…  Did you know that I post a new quote almost daily on the Teaching Heart Facebook Page???  Yep, I do…  you gotta be inspired when you work with kiddos!  I hope you are a member of the page.  If you are not, I would love you to be.  CLick here and you will be taken to our Facebook Page.  Once there, click like.  I do a giveaway each time we hit a new 1,000 peeps over there.  I also post free printables and educational links I enjoy over there.   I try my best to post a book of the day too!  So much sharing going on there and I do believe all educators need to be on Facebook….  I can share with you why in another post on another day!!! 
Other ways I would love for you to connect with Teaching Heart so you do not miss a free printable, giveaway, or resource…
Please subsribe to our email so all blog posts come to your email.  Follow the link.  Sign up and then go back to your email and reply to the request as the directions state!


Do you like yahoo groups?  Teaching Heart has two groups with over 5,000 teachers sharing…  Would you like to join?  Follow the links…
http://groups.yahoo.com/group/teachingisaworkofheart/ – OVER 7,000 people who love Teaching!!  This is a sharing group…
http://groups.yahoo.com/group/teachingwithheart/ – Over 8,000 People!  If you join this group, you will only get messages from Teaching Heart.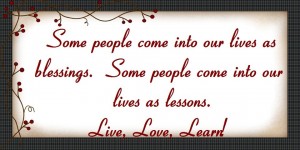 Thanks everyone,
Colleen
www.teachingheart.net

Google+