A Review of Bailey, by Harry Bliss!  
This book is about Bailey, a little loveable white dog with a big personality, who goes to school with human friends. Bailey is an adorable story just perfect for a preschool to first grade class setting. Students will connect to the character of Bailey as he goes to school. It's a wonderful first week of school read. From dancing to math Bailey spends the day doing things other kids do, only a little bit more dog-like. Bailey loves school and his love is contagious for the reader. At school, everyone likes to sit beside him on the school bus and in class. They like to talk to him at recess. He's one cool pup! Bailey's day is very much like an average school day, but with Bailey the day is always more exciting. You will even find that it is true, dogs do eat homework. In fact, Bailey eats his own and ends up with a stomach ache.
Both my nine and four year old enjoyed this book very much.  They laughed and enjoyed following Bailey on his adventure at school! 
The illustrations in this book are fantastic and the book is the perfect length for younger kids that do not have a huge attention span. It is also a great read for back to school time for grades Pre-k to first. School aged readers will make a connection to the text and the characters. It's likely you will hear lots of giggles. Hopefully Bailey's love for school will be caught by the reader. Much of the text is done in comic bubbles. Comic bubbles are a great way to teach a lesson on prediction. Also this site http://betterlesson.com/lesson/41457/comic-book-bubbles  has a great lesson on using comic bubbles that could easily be used with the book Bailey.
I also enjoyed  Brimful Curiosities  http://www.brimfulcuriosities.com/2011/09/bailey-by-harry-bliss-book-giveaway.html reveiw of Bailey. 
You will love the treat they made to match the book.  Follow the link and you can learn more.  
You can also watch a preview of the book below.

 You can read more about the book and even purchase it for a great deal, click the box below to learn more!!!
 I am a Amazon Vine reviewer and this book was given to me through this program.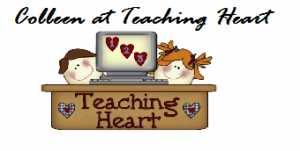 Google+