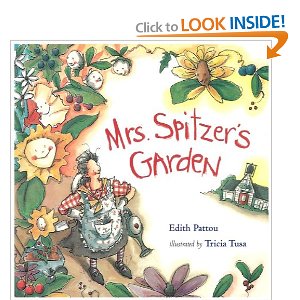 From Book Jacket – "Mrs. Spitzer is a wise teacher who knows many things. She knows about gardens. She knows about children. She knows how similar they are, and how both will flourish if tended lovingly.
There are many remarkable teachers like Mrs. Spitzer in the world, and Edith Pattou's simple, moving story along with Tricia Tusa's inspired, whimsical illustrations celebrate all they do, year after year, to help our children grow and blossom." 
-Wouldn't it be neat to read this at Open House?  Hand the parents some seeds with a note that says, "Let's work together and make your child Bloom!"  Then at the end of the year send home a carnation to symbolize the growth from seed to flower. 
-This would also make a GREAT teacher appreciation treat!
MORE!!!
Click Here for a Grade K Lesson
Click Here to view ideas for grades 1-2! 
Click here for an activity Principals can use with staff along with the book!
 Get the book…

Google+