Above is my Site of the Month Award. The sites below have won this award and may display it on their site with a link back to www.teachingheart.net . These are sites that I feel offer wonderful resources for Primary Teachers. These are the kind of sites that I use again and again. I hope you find them as wonderful as I do!
January/Feb 2006

Yet another awesome example of an excellent teacher resource made by a teacher! You will love all the resources you can find at Mrs. Pohlmeyer's site. She helps make planning your lessons easy by sharing her ideas! Be sure to stop by her Units and Themes page for tons of great themes filled with excellent ideas and resources! Looking for some new learning centers? Stop by her learning centers page for a few new ideas! There is lots to explore at Kinder pages. Teaching Heart is sure you will find a new idea or two when you stop by :
http://www.mrspohlmeyerskinderpage.com/
July / August
Have you visited Vana Levin's awesome site? Vana does such a nice job of sharing her ideas on her very attractive site. Even if you are not a prek teacher, you will still find lots of helpful goodies on Vana's site! When you get to her page, click on teachers and you will be taken to an index of endless resources. If you are a new teacher, be sure to click on Boot Camp For Teachers and you will learn so much to help you get ready for that first day! I suggest that you explore all the teacher pages on Vana's site. You can learn so much from everything she shares with you.
Some of my favorite pages on her site:
Pre-K Pages - Dr. Jean
Great Themes
Ebay for Teachers
Buddy Bags
May /June 2005

Have you heard the buzz... Every K-2 teacher wants
Dr. Jean to be a part of their classroom!!! Hop on over to Dr. Jean's site to learn more about her awesome CD's. Also check out the activity of the month page for various activities you can use in your classroom now. Be sure to click on her workshop schedule to see when she will be visiting your area. I had the chance to see her this past April and she was fantastic. All PreK - 2 teachers need to see her in action!!!
Useful Dr. Jean Pages and Resources
Teaching Heart Dr. Jean Resource Page
Dr. Jean's Site
Activity of the Month
Workshops
Mrs. Taylor - Dr. Jean Page
Kinderpond - Dr. Jean
Kinderpond - Dr. Jean 2
Pre-K Pages - Dr. Jean
Mrs. Pohlmeyer - Kiss Your Brain
January/Feb. 2005 Site of the month

Jan Brett, the author of The Mitten, The Hat, The Gingerbread Baby, and many more great stories, has a terrific site for teachers. One will find 2,806 pages of free activities, coloring pages, and projects. Jan Brett's books are a classroom favorite & this site is the icing on the cake!
November - December 2004 Site of the Month


The official Polar Express Movie site is filled with tons of Polar Express Goodies. You will find printables, crafts, screensavers, and so much more.
http://polarexpressmovie.warnerbros.com/

September - October 2004 Site of the month -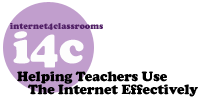 So much to explore at this site: Links for K-12 teachers, On-Line practice Modules, information about Grant Opportunities, Links for Education News, Conferences and Presentations. Provides a wide range of information for teachers! Internet For the Classroom will open you eyes wide to all the things you can do with your computer in your classroom.
June - August2004 Site of the month - Mrs Quintero's Class
My-My, classroom websites just keep getting better and better. This site is fantastic and so warm. I would love to see Mrs. Quintero's second grade classroom. I have found that teachers with great websites also have well organized classrooms.
Before you create your classroom site this year, stop by Mrs. Quintero's to be inspired. Click on "Classroom" to visit an index of classroom related topics. You may view her behavior management plan, her philosophy, and many more topics. Also, be sure to click on "Teachers" and explore the many topics given. Mrs. Quintero even shares her knowledge of web design. Don't leave her page without clicking on "Recipe for a Sucessful Classroom". Here Mrs. Quintero shares many of her own ideas, tips, and suggestions with readers. This is a must read!
Click on over to Mrs. Quintero's Site this summer for a refreshing dip into many new ideas and information!
April / May 2004 Site of the month - Mrs. Anne Laboon's First Grade
I know I love a classroom site when I find myself wishing that the teacher who created the site could one day teach a child of mine! Anne Laboon's website got me wishing!!
Anne Laboon's website is a beautiful example of what a classroom website should look like. You just know that Anne must be a fantastic teacher when you visit her warm site. Not only is the look of the site fantastic, the content of the site is outstanding. Her students and the parents of her students are very lucky to have such a well maintained website. Anne also shares her classroom ideas with other teachers through the site. This site will make you proud to be a teacher.
Don't miss these great pages on the site:
March 2004 Site of the month - Little Giraffes Teacher Page
A site made by a K teacher named Mrs. Flanagan. I can tell from the site that Mrs. Flanagan has a Teaching Heart. In fact, she kindly shares her classroom & lesson ideas with teachers around the world through her site. You will find awesome themes, book activities, literacy ideas, and so much more on this great resource for teachers. All Primary teachers will enjoy this site. This site is made by a K teacher; still, many of the ideas can be modified to meet the needs of your students. Mrs. Flanagan updates the site often. Each time I visit the site seems to get better and better. There is so much to see and use!!! You will want to bookmark this gem.
Don't miss these great pages on the site:
Feb. 2004 Site of the month - Ramp To Reading Resources
Richmond Public Schools invites you to take our RAMP to reading resources on the Internet! Let our colorful hang glider link you to a host of reading and literacy resources for teachers as well as for students and parents. We hope that you will enjoy browsing through our pages and will visit often to sample our collection of links."
Super Site of the Month - September 2003
Hubbard's Cupboard is one of my favorite places to visit. This site is done by Michelle Hubbard, a former K teacher and now a stay-at-home mom to her new daughter. The site is updated often and filled with so many goodies. You can tell that Michelle is a caring & sharing teacher with awesome ideas!!! Michelle shares picture, printables, ideas, and more with her visitors. Stop by when you have a few hours to explore!
Some of my favorite spots on Michelle's Site:

Tons of Themes
Ideas To Match
Favorite Books
Number Journals
ABC Centers

Awesome downloadable materials to teach guided reading, phonics, the alphabet, and much more. Click on Preview Now to see a sampling of 30 books with accompanying lesson plans and worksheets. Sample leveled readers, decodable books, read-alouds, and alphabet books. This site also includes a member section where you can pay to see and use all of their materials. I have only viewed the free materials.
KinderKorner.com
I bet a large majority of the teachers that visit this site have been to KinderKorner. If you haven't you are in for a real treat. I thought it was about time I give KinderKorner this spot for site of the month. Victoria, the creator of KinderKorner, has been an inspiration to me. Her website is filled with so many wonderful ideas and awesome book suggestions. It is a beautiful site that you are sure to bookmark and visit often. The best part about KinderKorner is the email ring you can join at the site. There are over 4,000 teachers on this ring. They are such a helpful group. Most of the teachers are teachers of grades k-2. So, you don't have to be a K teacher to join this ring.
Some spots I don't want you to miss...

Join the Mail KinderKorner List Serv
Thematic Units
Back to School
Literacy Centers
January 2003
Stop by this Enchanted Learning Site. I promise you will enjoy all it has to offer. Some of the things found at the site include, printable calendars, holiday crafts, label me print-outs for many various topics, maps to print, a wonderful rhyme page, and so much more. Plan to spend lots of time at this site. I suggest printing what you can, as there may be a possiblity that the site will become a subscription site in the future. There is currently a place to leave a tip! Hope you enjoy your visit to this great site filled with awesome things for teachers to use with their students.
Some spots I don't want you to miss...

K-3 Themes
PreK Place
State Map Quiz Printouts
Flags of the World
Rebus Rhymes

Alphabet Soup--for the young and the "young at heart"! Alphabet Soup contains thematic units, holiday units, games and activities for kids; teacher and parent resources; and crafts, humor and recipes for all! Be sure to check out the Kindergarten Kafe, recipes dictated by 5-year-olds!
The Learning Leap is an attractive website dedicated to early childhood classroom teachers and educators! This site is created by Kelli Wilt, a K Teacher. Kelli has done an excellent job on this site. It is filled with great ideas and organized in an easy to read format. Within this site you will find fresh ideas, terrific links, free activity sheets, and exciting lesson plans which have been used in Kelli's Kindergarten classroom. You will also find The Leap Loop, an early childhood newsgroup; The Kinder Ring, a Kindergarten webring; and much, much more. So, hop on over and see what's happening at The Learning Leap!
Some of my favorite places on the Learning Leap:
An Apple Unit
Literacy Centers
Word Wall
Bry-Back Manor
"Bry-Back Manor is a place for folks who care about young children or children with special needs." This is one of those unique sites. It is filled with lots of goodies that you cannot find on other sites. Many have seen their wonderful activity pages, but have you seen their fun stuff area. At the fun stuff area you will find games designed for young children with little or no reading skills. The games are only for MAC users. This is the only section that cannot be viewed by PC owners. Make sure you visit the picture recipe section while you are there. You will see a recipe with step by step directions. You may click on picture recipe to see this recipe in all picture directions. This would be great for k-1 classes making a recipe or a special needs class. I have a feeling that many people may miss the Attic section of this site when they stop by. Don't you pass it up! There are lots of goodies there too! I am confident that you will enjoy this site as much as I do!
DLTK's Printable Crafts For Kids
"DLTK's Crafts for Kids features a variety of fun children's crafts, coloring pages and more including projects for holidays, educational themes and some of our children's favorite cartoon characters. There are loads of printable templates suitable for ages 2 and up." This is a must see site when planning a unit. Teachers are always looking for a craft project to match their units, and this is the place to find it! Also, they have great educational printables and other goodies. One of my favorite stops on the site is called Children's Book Breaks; Great bookmarks, crafts, coloring pages and other activities to go along with some of your favorite children's books! Good for thematic units involving children's books. Below you will find some of my favorite pages on the site. Go explore and get ideas for the new school year!
Educational Section
Children's Book Breaks
Countries and Cultures section

Miscellaneous themes section
National Library of Virtual Manipulatives for Interactive Mathematics @ http://matti.usu.edu/nlvm/nav/index.html – "Learning and understanding mathematics, at every level, requires student engagement. Mathematics is not, as has been said, a spectator sport. Too much of current instruction fails to actively involve students. One way to address the problem is through the use of manipulatives, physical objects that help students visualize relationships and applications. We can now use computers to create virtual learning environments to address the same goals."This is a great site that we are sure many of you will use during the school year. Click on virtual library to see an index of math topics. Pick one that your class is working on, throw it up on your computer screen and you have an instant teaching tool. It's summer, you have freetime now, go play a little!
Math Activity Sheets

A Great Teacher Site with many resources for Primary teachers. Get theme ideas, lesson ideas, and bulletin board ideas here. Check it out! You will enjoy it!

This site is one where you will want to stop and stay awhile. It is filled with some great free resources. The worksheets are well done and the bulletin board ideas are unique. This site is filled with many topics you will enjoy.

"PC and Mac Shareware and Freeware Programs for Kids recommended by families and teachers. Demos, reviews, programming for kids, and free graphics. Brainbuilders - dinos, space, reading, math, music, sports. Crafts and holiday activities." As a teacher I enjoy this site when looking for holiday fillers or activities. It is my first stop when looking for seasonal goodies!

"This site is a place to get ideas, whether you are a teacher, a soon-to-be teacher, or a student. Parents and Homeschoolers, there are ideas for you too. The purpose of abcteach is to provide educationally sound suggestions that help with learning and teaching. abcteach will provide easy, online materials for immediate use by kids, student teachers, teachers, parents and other visitors to the site. The material can be printed directly from the screen; no downloads necessary. Teachers have permission to reproduce these pages for classroom use." I enjoy checking out this site every so often to see what Sandy (the site creator) has added to the site. If you haven't been to this site, it is a must see!!! I do not have a membership to this site. I have only used the free materials.
-JULY 2001
This is a really great glossary. You can select your grade in the upper right corner and then see an alphabetized list of terms. Click on
a term and you will see a demonstration of that term along with the definition. Students, Teachers, and Parents can use this
as a reference.
Click here to see the Grammar Glossary
Click Here to see the Math Glossary
www.Readinglady.com , is a wonderful online resource for educators seeking to interact with other educators as they expand their understanding of literacy teaching. To that end, the Four Blocks method of teaching, as developed by Cunningham, Sigmon and Hall is outlined and explored. A recommended reading list has been provided, as well as numerous teaching resources and ready to implement lesson plans.One will also find many well written readers theater scripts, six trait writing information, great author studies, and math pages
- MARCH 2001
When I am on the hunt for something, this is where I begin my search. This is THE search engine for teachers. Type in what you need and you will find many sites. For instance, type in multiplication, St. Patrick's Day, Teeth, or whatever topic you need ideas for and ProTeacher will give you many site to choose from. Stop by and give it a try!
- January
Looking for a cool craft to do with your class? Search no more, this site is a must see. A great resource for craft projects designed for kids, their parents, or anyone who works with kids. Featuring patterns, projects, and craft recipes you can print for dozens of activities. Highlights include making "friends" (their version of paper dolls), projects designed for boys and extensive preschool crafts. Unique visitor rating system allows direct feedback for more projects of your choosing.
Copyright 2005