Online learning got you missing your peeps? Share a little kindness and send them a peeps card with this fun craft great for preschool and on. My middle school child will be making one today for her grandmother. Many moons ago when I taught preschool I did this craft with my class… It was a hit. I am sharing the printable today for you to use to share some kindness! I also thought some Teaching Heart Peeps needed a free fun treat to send to their favorite student peeps as a fun Easter craft suggestion. If you teach Preschool or Kindergarten or are homeschooling, you make want to view my 80+ page packet of resources here! Free printable will be found at the end of this post!!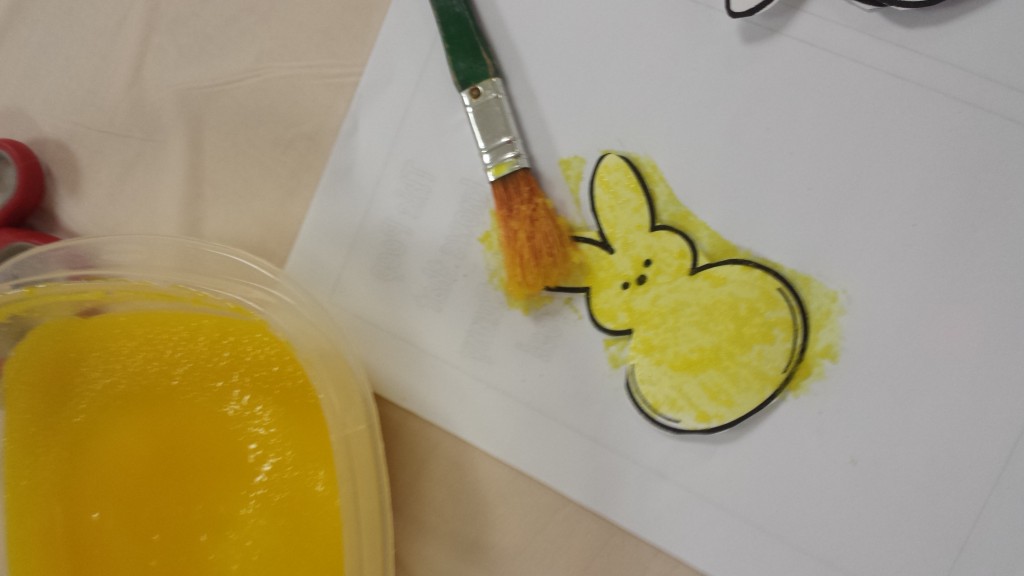 To make the paint:
Combine 1/4 cup water, 1/4 cup liquid laundry starch, 1 cup of salt and a few tablespoons of tempera paint. When the peeps dry they will have a texture like a real peep!!!
After we painted the Peep (from my Preschool Packet).
We glued him to another page where we made "thumb" bunnies…. aren't they adorable?? All you need is some paint and your thumb!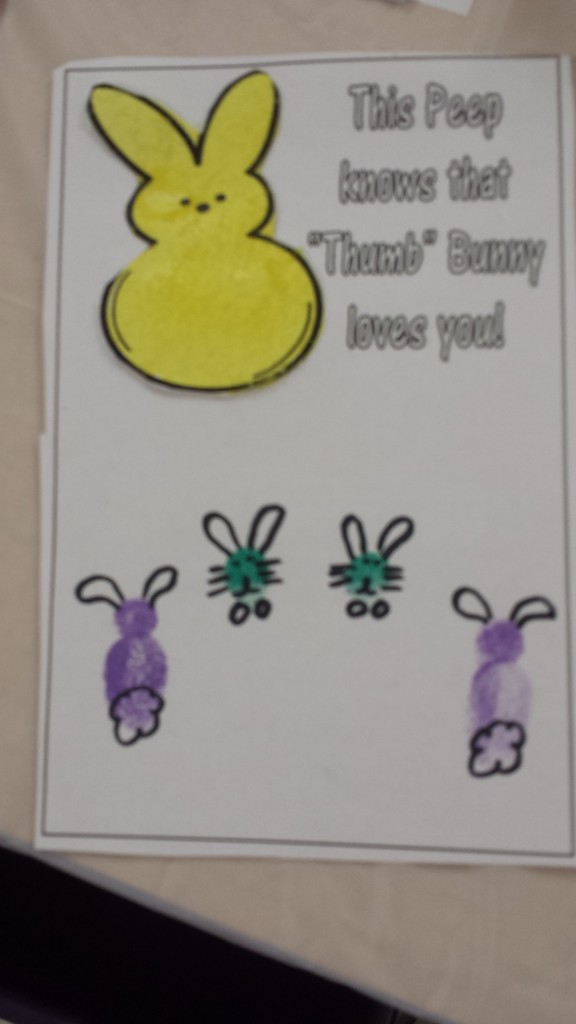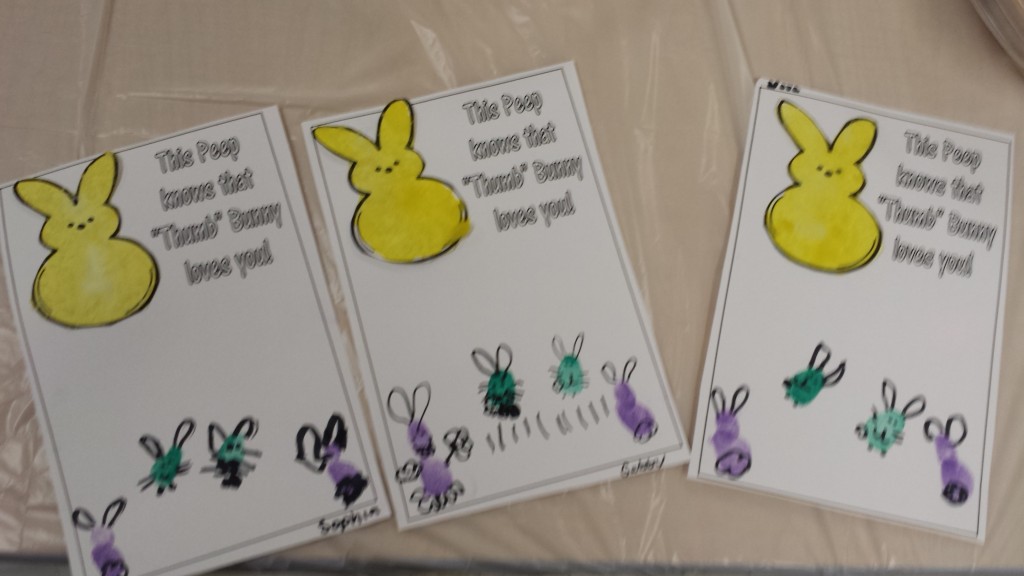 Doing this with preschoolers – I helped them do their thumb prints… we did two of each of the two kinds of bunnies. I drew in one of each kind to show them how to make the bunnies and then they copied mine by making the other two. They really did well with this craft! I love how different all the thumb bunnies look!
Preschool Bunny Themed Packet – Found Here!
Template from packet free to print and use – Click here
Google+