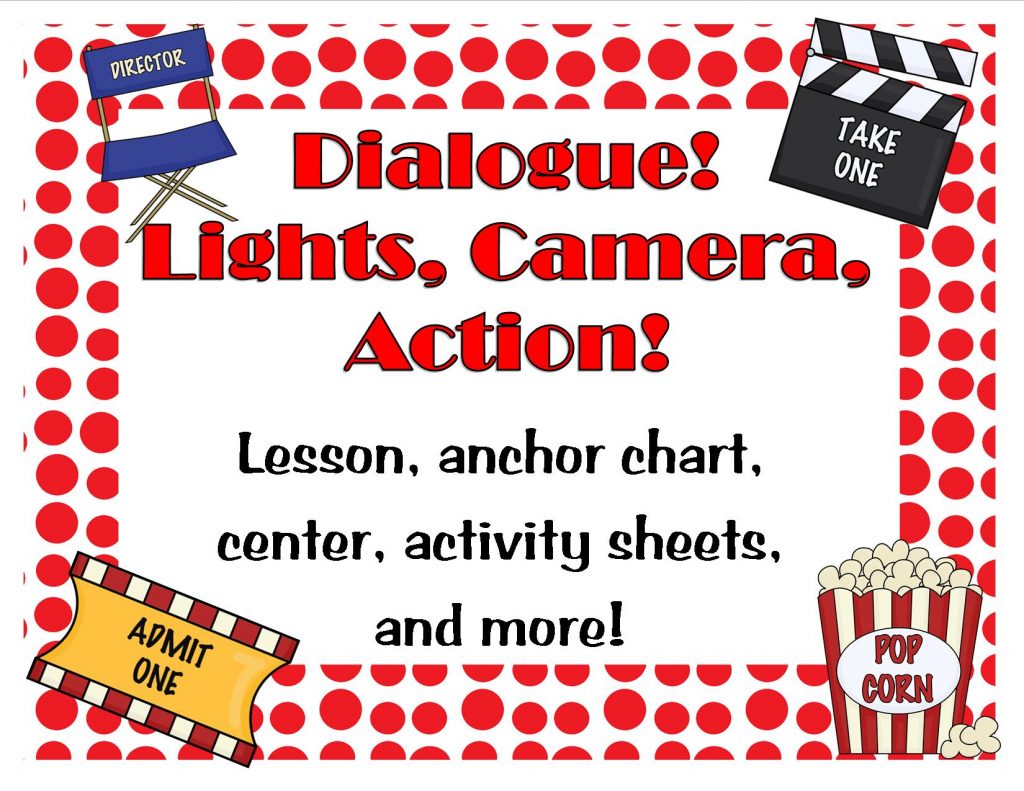 My teaching partner and I had so much fun teaching grammar concepts last year and we are looking forward to another year of grammar fun! If you click here, you can see all the standards we teach and all the fun lessons that go with those standards.
Dialogue is a hard concept to teach to third graders. However, if you hook them in with a few of their favorite characters and show them some fun clips of some of the movies and have them tell you what the characters are saying. Then, point out that the words the characters speak are the dialogue. Once they have that, then you can start teaching the hard part…. punctuation of dialogue. Our lesson includes movie clips to help you get started.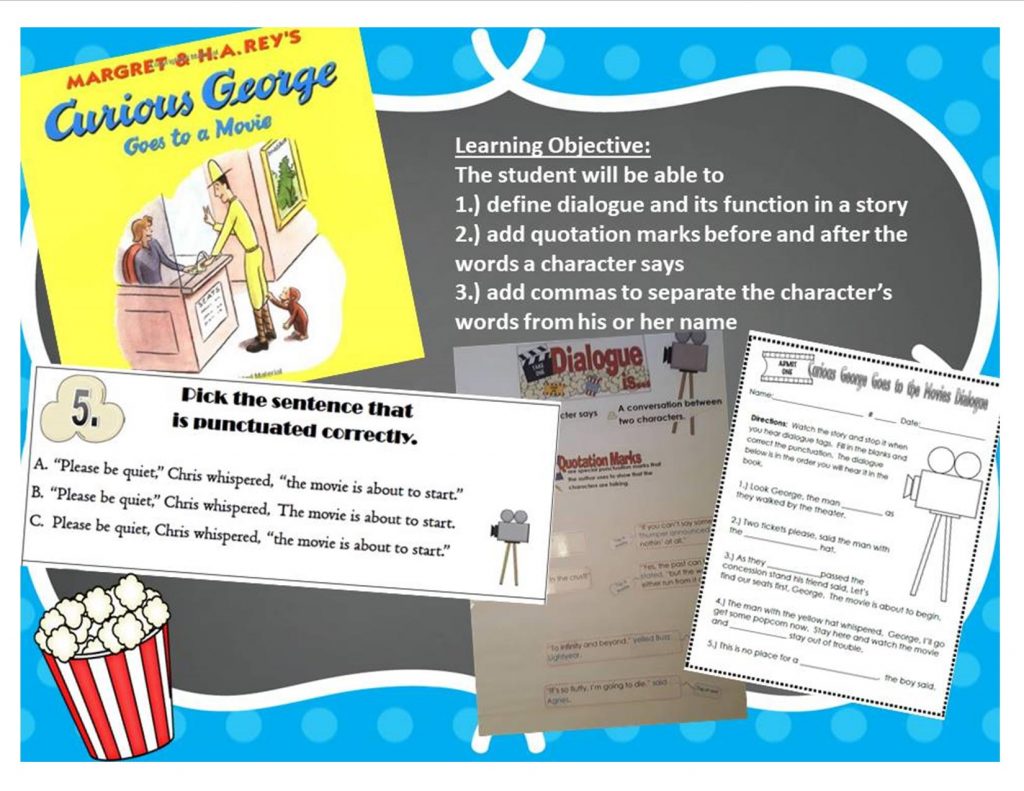 We also use the book. Curious George Goes to a Movie (we have the link to the online book in our lesson file). Students are given a sheet to fill-in as they work. They add dialogue and they add the correct punctuation.
Our anchor chart pieces for this set are so fun and we have a great task card type of center you can use.
Teaching Dialogue is so much fun with these lessons. Check them out by clicking here!
Google+