It has been a bit since I posted a free resource…  Actually, it has be a bit since I posted.  It has been a wild few weeks.  I am teaching third grade this year.  I wanted to send a get-to-know you type of activity home in my letters to the students.  Yes, homework before school starts… but fun homework.  I have asked them to fill in the T-shirt and either illustrate or glue a picture in the bottom section.  I also asked them to only color their illustration and not the shirt.  I also asked them not to cut the shirt.  It will be interesting to see who follows the directions.  When they get to school we will share our shirts as an activity.  Also I will take their "head shot" and my plan in to place their head in their shirt and then this will become a display.  I also have some ideas about adding arms to hold a book.  I will have to post this later in September when I have pictures of the finished product.  For now, please download the shirt and use it in your classroom!
For more back to school ideas – click here!
For the PDF of the shirt, click here!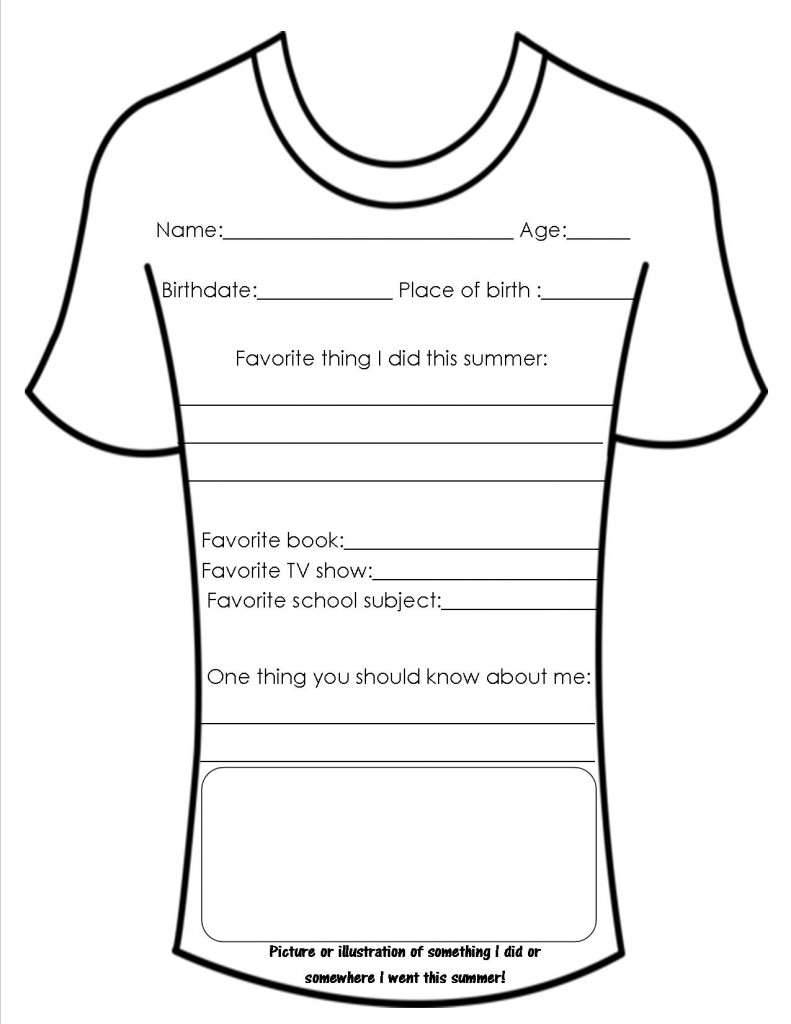 backtoschooltshirt
Google+