I fell in love with a classroom management system this year…  you may have heard of the Super Improver Wall?  LOVE IT and will never teach without it or Whole Brain Teaching Rules!!!
Whole Brain Teaching in all is awesome and if you are looking for something to learn about this summer that will energize your classroom, Whole Brain Teaching is where it is at!
I used many parts of the Whole Brain Teaching system in my classroom and the Super Improver Board is just one part of the system. I suggest you read the Whole Brain Teaching Books below. You can click on the books and go to Amazon to purchase.


Also, visit the Whole Brain Website by clicking here! Be sure to check out the videos section of the website!!!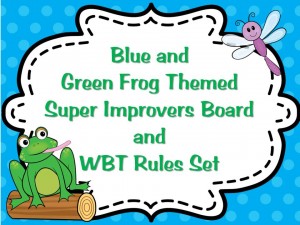 I am going to share with you how I used my Super Improver Board in my second grade classroom. You will find the materials to make your own Super Improver Board for your classroom. As a bonus, I have also included the Whole Brain Rules Posters in a matching theme.   The set is a Frog themed set in my favorite colors of blue and green….
My complete set is on TPT – You can get it by clicking here!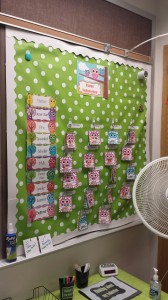 This is what my Super Improvers Board looked like last year… I was in a hurry and used a set off of TPT from another seller.   It was owl themed. When I downloaded it, it was free… It is found at – https://www.teacherspayteachers.com/Product/Super-Improver-Wall-Owl-Theme-1391398
I loved how this worked in my classroom and I will use this system forever!!!
Next year, I plan to use a frog / blue/ green theme in my classroom and as a result I have created the set found in this packet. In the set, I share with you how I used the wall last year. It is a must have positive behavior system!!!   You can get it by clicking here! 
Below are a few of the slides from my Frog Themed set….
The set shares with you how I used this system in my classroom with great success!!!  You can get it by clicking here! 
Google+