What a fun creative writing experience for your students during the early days of March.  My second graders loved catching a leprechaun in their jars and writing a creative story about their imagined experience!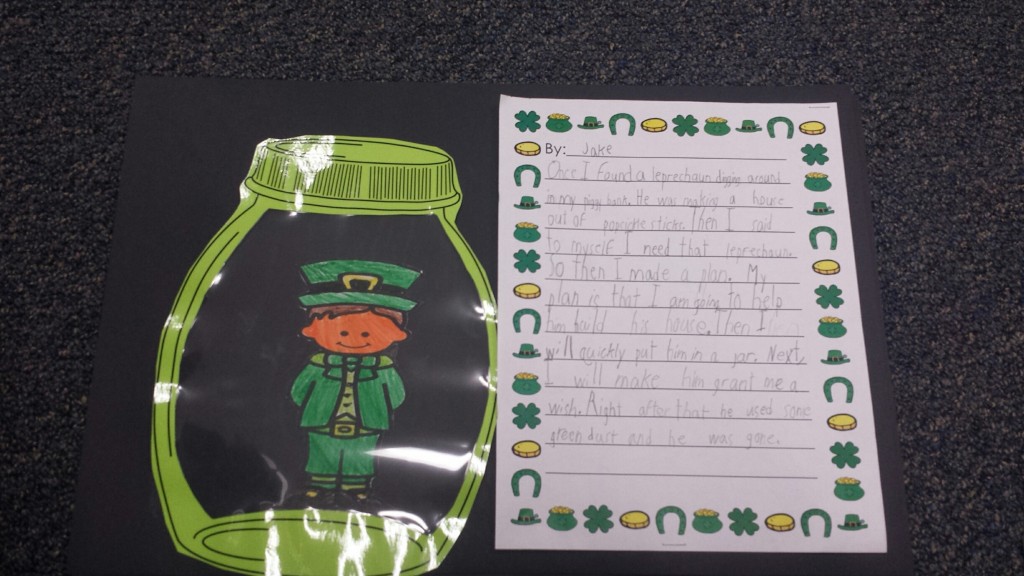 You can get the printables to create these with your class too…   CLICK HERE
This craft comes with six different leprechauns to choose from so each craft will look different. It includes a thinking sheet for your students to prewrite ideas on. It also includes a rough draft form as well as a good copy form. There are also three different jars to choose from. I laminated the jars to make them look glass like. This is explained in the packet.
CCSS.ELA-Literacy.W.2.5 With guidance and support from adults and peers, focus on a topic and strengthen writing as needed by revising and editing.
CLICK HERE to download your set…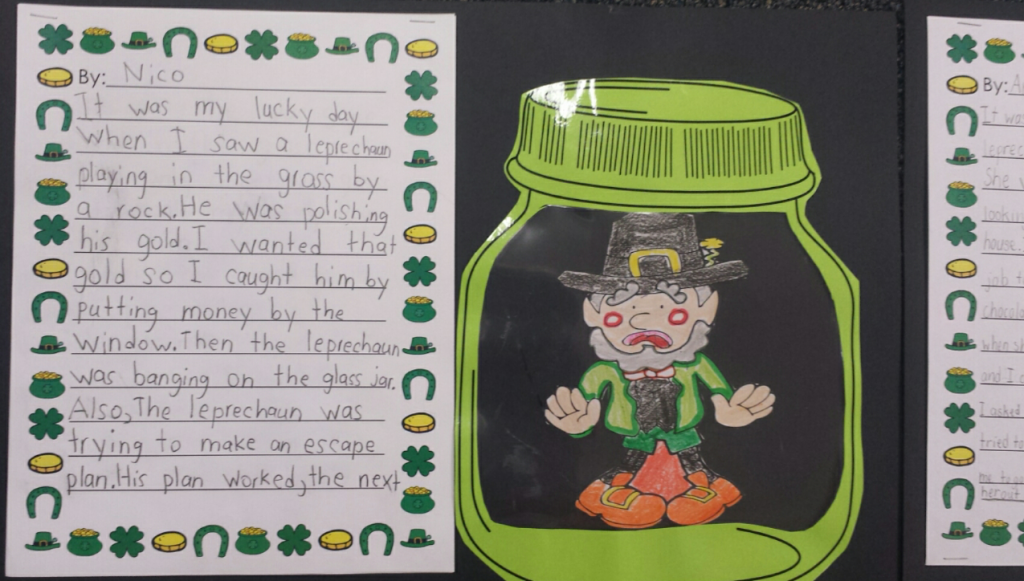 I love how these turned out!  What leprechaun fun!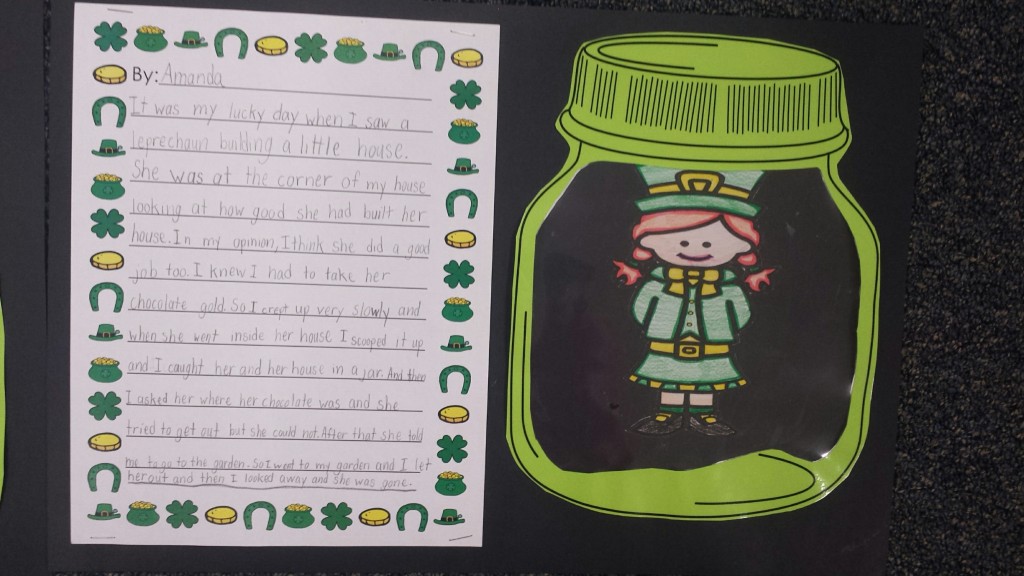 Google+