God gave us so much to be thankful for while shinning a little sunshine on us for an extra bonus this Easter Weekend 2014!!!   Not just during Lent but all year it is so important to recall, "There is nothing left to fear. Nothing Heaven knows, For He died for us to give us life, And to give us hope He rose…" From the Veggie Tales Hope's song!!!
I managed to run 25 miles outside from  Thursday to Saturday and probably ate way more calories than I ran!!!  That brings me to this post and probably the reason I can't loose weight (but that is another post).  LOL!  I wanted to share some easy Spring treats my eight year old daughter helped make as well as the printables to match the Spring snacks found at Target!
Check out our Super Easy Birds Nests…
This is easy for a child to make since no baking in involved.  My eight year old did this all on her own.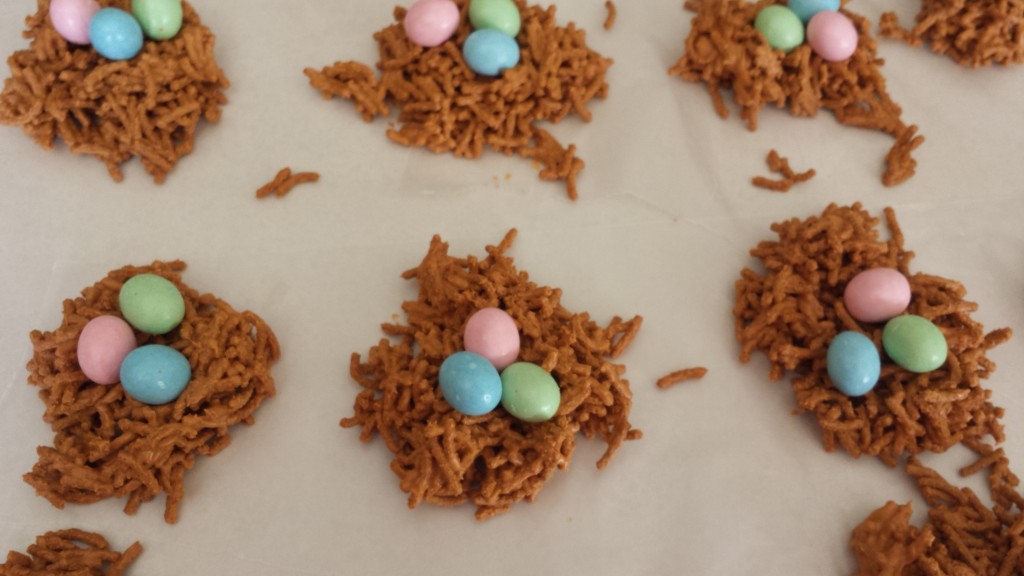 One box of Fiber One Cereal, Two packs of butterscotch chips, and some sort of chocolate egg (we used the Hershey Eggs for ours).  Lay out wax paper and get your candy eggs ready.  Melt the chips and quickly mix with the Fiber One in a large bowl.  Spoon heaps of the mixture on the wax paper and place three eggs in the nest.  Let set.  That's it!  Put on an Spring plate and share with your favorite neighbors!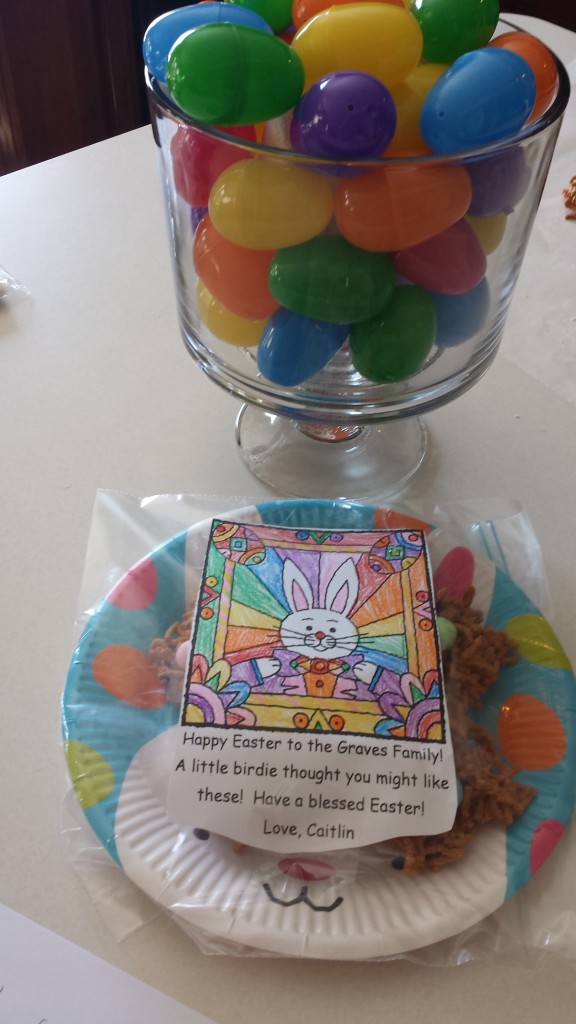 My daughter and I were put in charge of the Easter Dessert this year.  I asked my daughter to sketch what she wanted our cake to look like and she came up with this Bunny Digging for Carrots sketch below…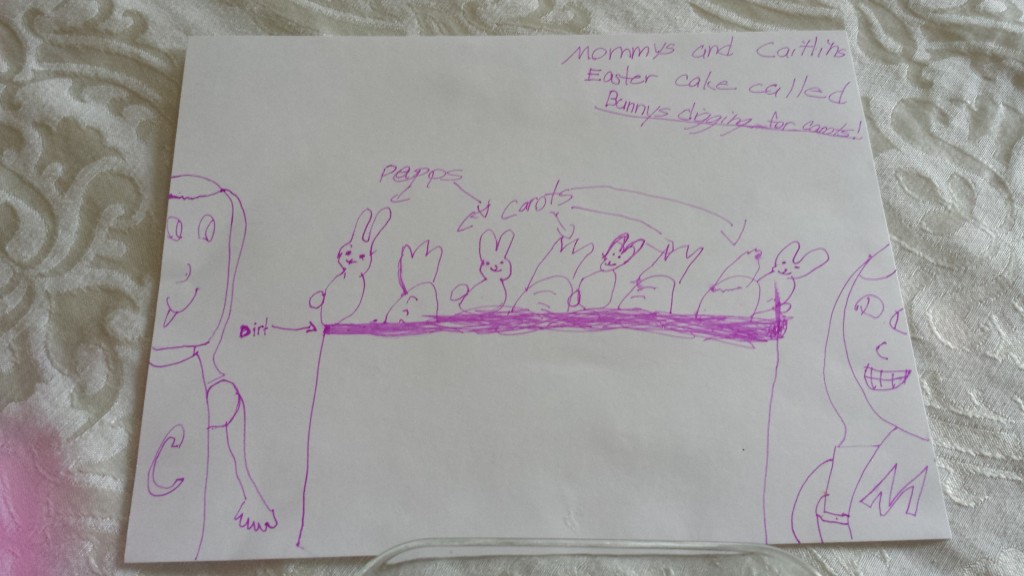 So we used a 9 X 13 pan with our favorite chocolate cake recipe (you could easily use a boxed cake).  We added chocolate icing, crushed oreos, ornage icing carrots, and some peeps to create this below…  Turned out pretty cute!  Plus a lot of love went into it!!!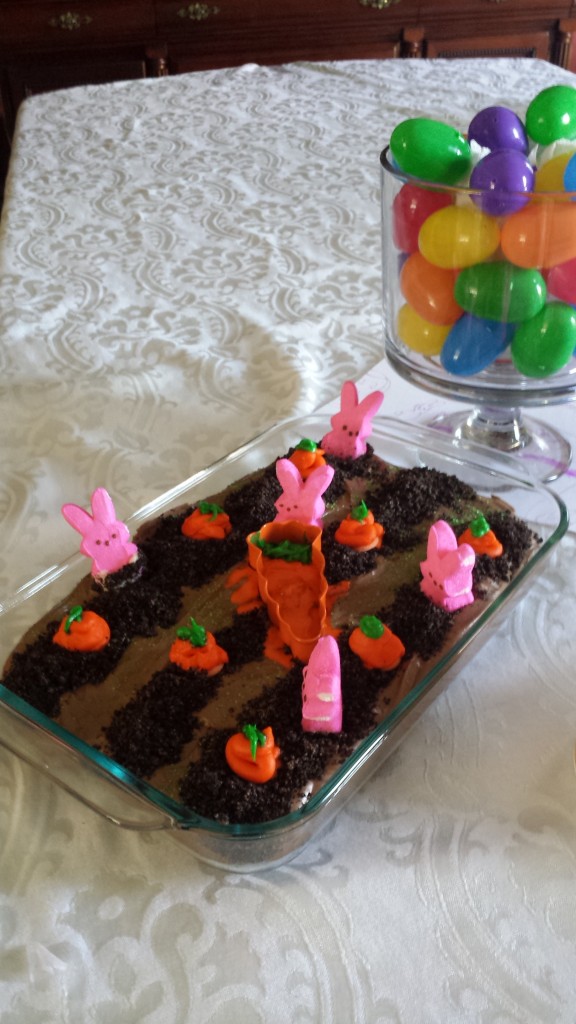 Need a fun math snack for your classroom?  Graphing and sorting made easy???  Go to Target and see if you can find their market pantry SPRINGTIME fruit snacks…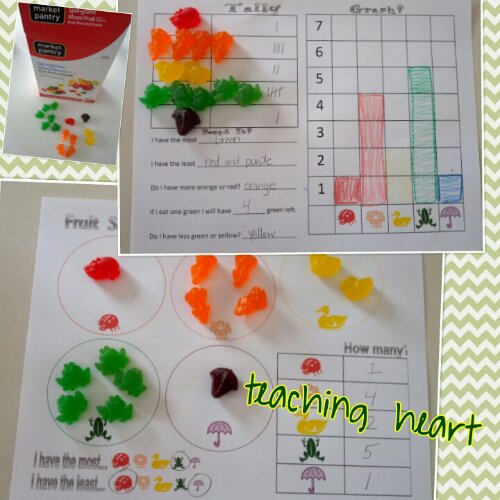 Free to download are these two sheets!  You can use just one or both with your Target Spring Fruit Snacks!  Spring Fruit Snack Sort and Graph – Click to Download PDF!
Be sure to visit our Spring Index by clicking here – many more free ideas and printables for so many spring themes!!!
Earth day is on Tuesday!  Got anything planned?  Lots of ideas and free printables on this page!!!
Google+