Here's some fun we had with the story Goldilocks and The Three Bears.
For Preschool aged children, may I suggest:  The Three Bears By Byron Barton – I love the simple text and pictures…
When reading this story teach the children to say…
When Goldilocks tries the Oatmeal –  "too hot (while waving a hand), and too cold (while hugging body), and just right (holding thumbs up)"
When Goldilocks rocks on the chairs – "too fast (rock back and fourth quickly), too slow (rock slowly), and just right (rock and give the thumbs up)"
When Goldilocks tried the beds – "to) hard (make a fist), to soft (rub hands together gently), Just right (stretch your arms and pretend to sleep)"
Make Three Bears Porridge for Goldilocks…
Allow students to trace words and then give each bear some oatmeal.
For the oatmeal paint, I used brown paint mixed with oatmeal.  The kids scooped it into the bowls.  Then they sprinkled some oatmeal over each bowl. (The templates for this can be found here)
Add bear cookie cutters to your Play Dough Center.  I even made my favorite chocolate Play – Dough and added a cup of oatmeal to the mix.  The Play Dough Mat in the picture can be found here.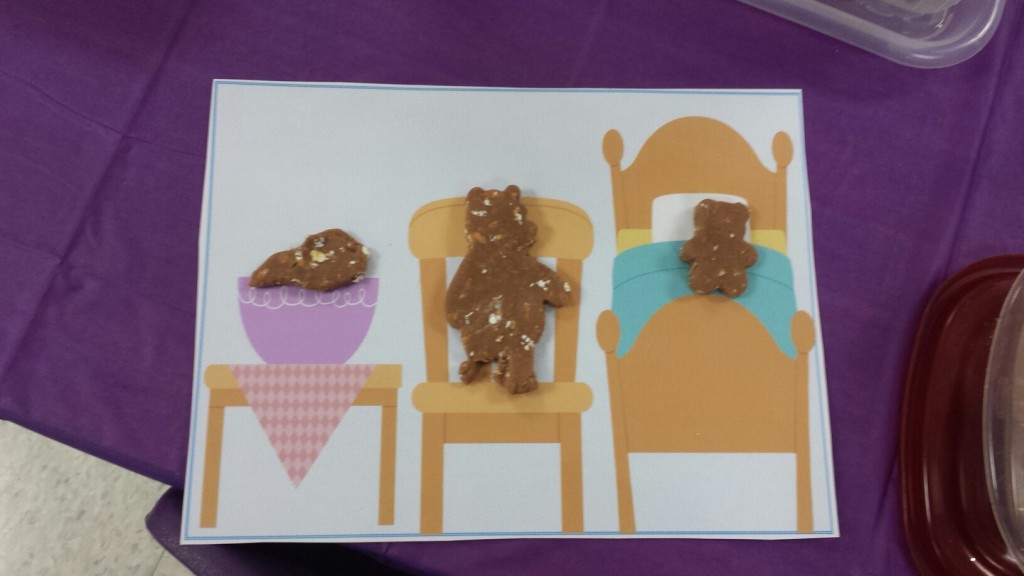 Play the small, medium, big game…
Supply markers (we used Teddy Grahams) .  Students take turns rolling the dice.  They cover up one of the four items of the size they rolled.  First person to cover up four items of the same size, wins.   This game can be found here.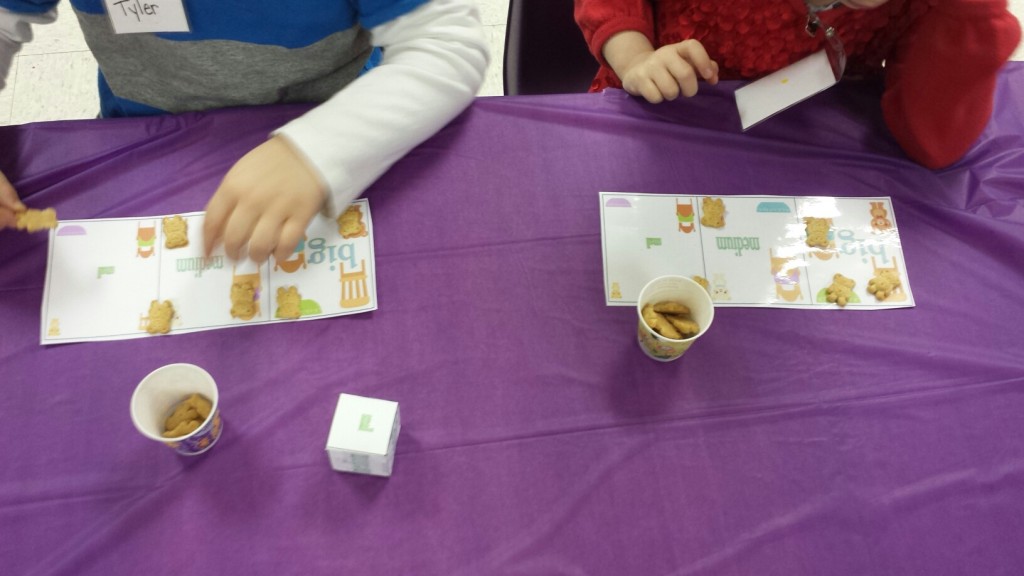 Practice the number three.  This little activity has the student use a bingo dauber to cover a three.  It also has the students cut out the bowls and glue the bowl to  the correct bear.  This activity can be found here.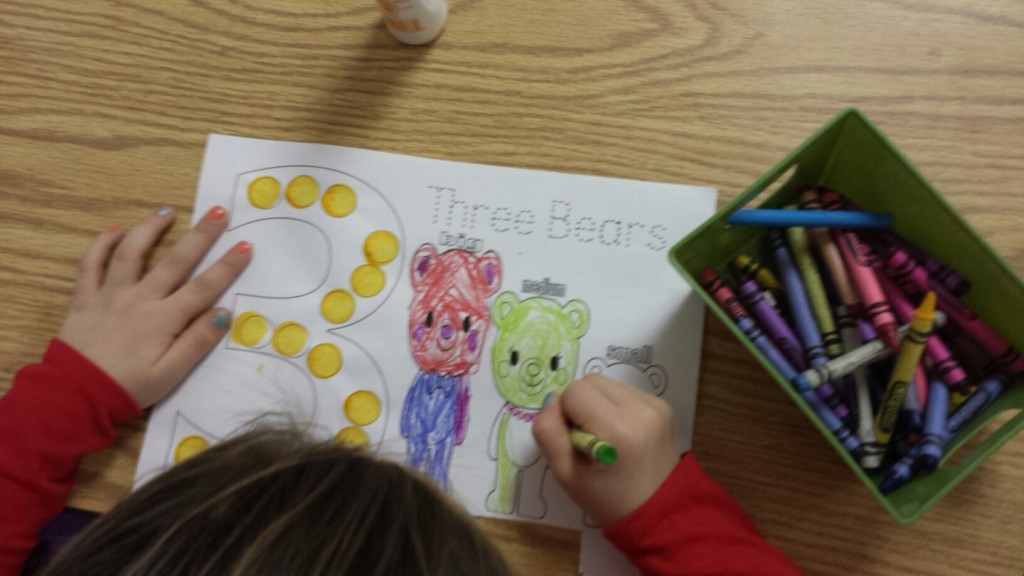 For More Fairy Tale Ideas – Click Here!
See our newest packet with ideas from this post!!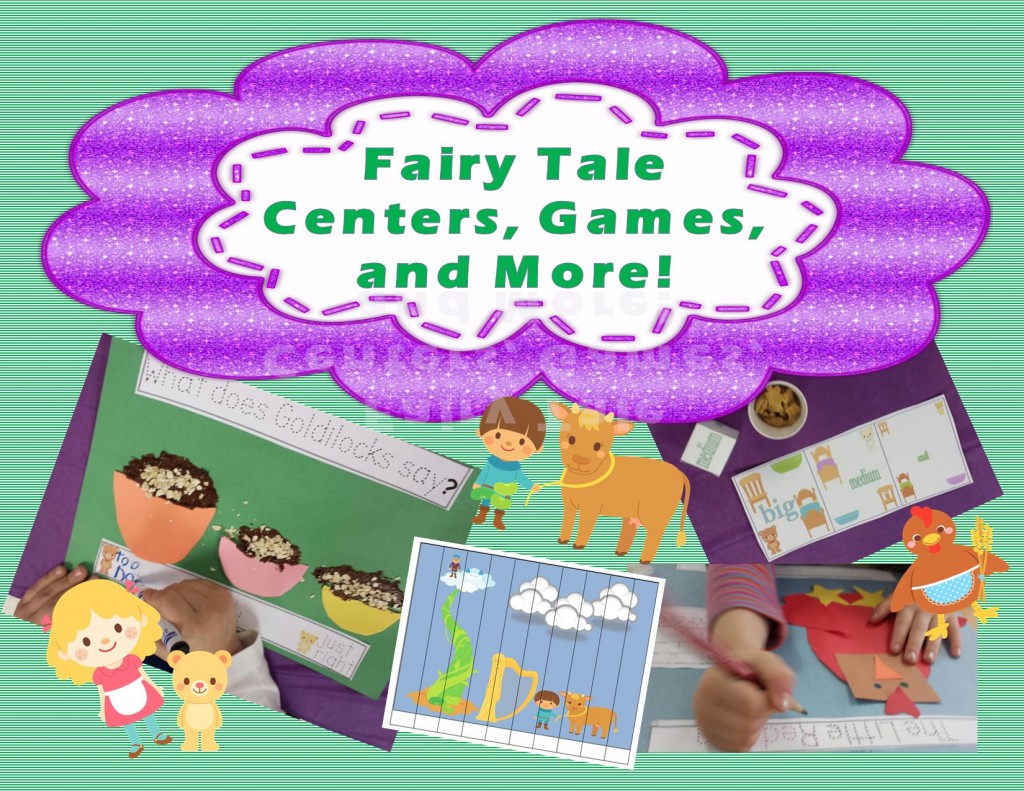 Google+