Whenever I do a theme in Preschool I like to try and create a play dough that goes along with the theme…  If you read my blog regularly you probably already know this – Chocolate Playdough for a farm theme and Oatmeal Play-Doh for The Three Bears and Goldilocks are just two examples.  For a bunny theme, I thought… carrot play dough!!!!!
To make this you will need: 1 box of carrot cake mix, 2 cups of flour, 1 1/2 cups of salt, 6 tsp of cream of tartar,
6 tbls oil, 3 cups of water, -Carrot Shreds (Optional) , – Red and Yellow food coloring (I added about 2 drops of each color to make my light orange color)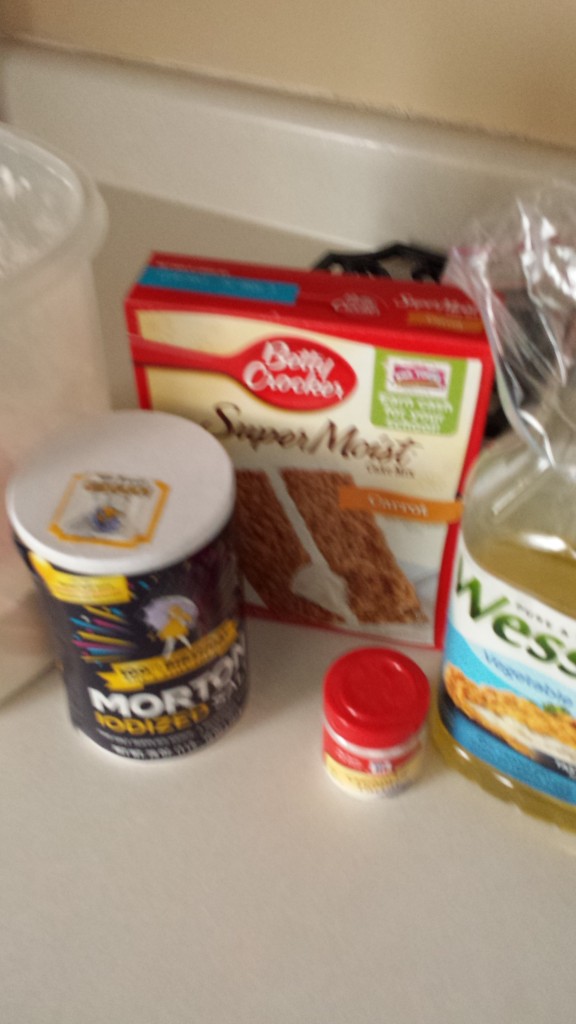 To make:  place all ingredients in a large pot on medium heat.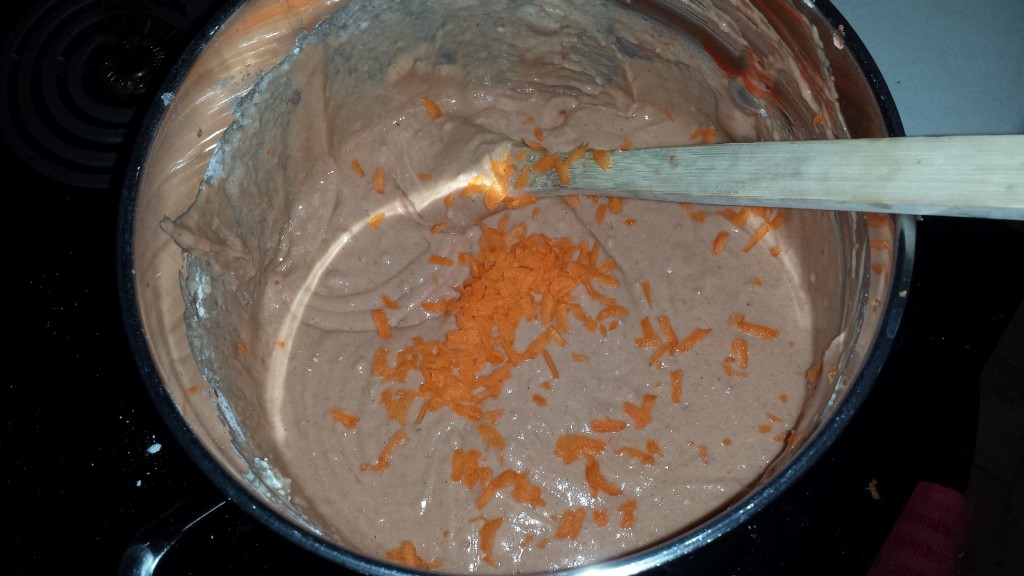 Add carrot shreds and stir until the dough begins to pull away from the sides and forms a ball.  Knead until it is soft and pliable. Store in an airtight container and it will last for weeks.
It looks lovely, feels soft, and smells so yummy!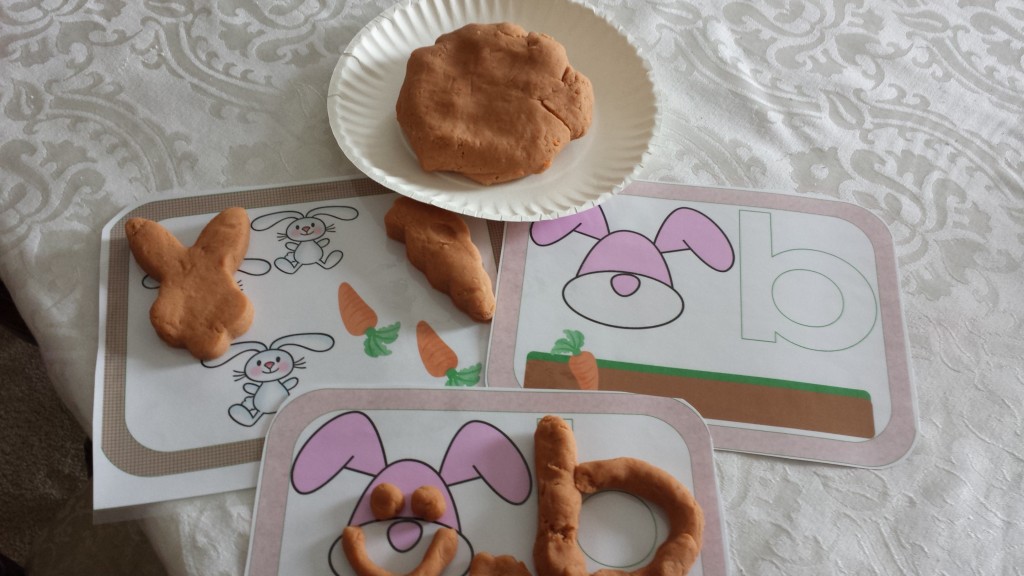 Above you see the play-doh mats I placed in the center with carrot cookie cutters and bunny cutters!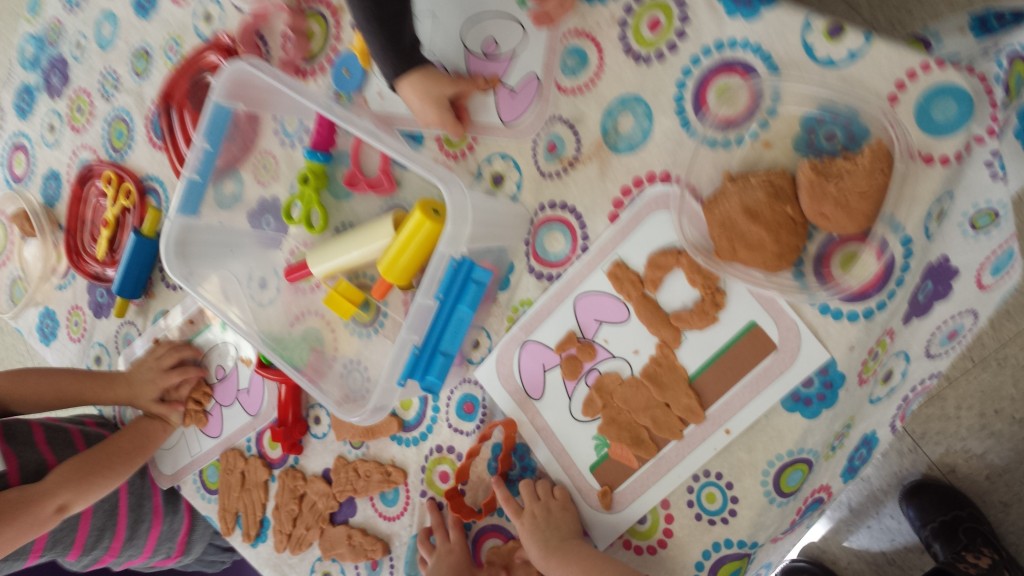 Google+