Here's a cute craft idea that goes great with the story Click Clack Moo, Cows that Type.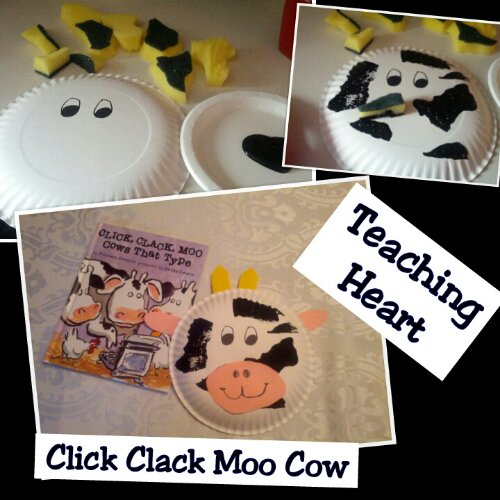 After reading story we did various cow themed activities and this was one of them.  The template for the mouth, ears, and horns will be on the farm packet – click here to learn more.
All you need for this craft is:
Sponges that you cut up to resemble cow spots.
Black paint.
Regular paper plate.
Pink and yellow paper.
Markers.
   For the kiddos I did this craft with (4 year olds), In advance I cut and taped the ears and horns on.
I had them draw the eyes.  I drew the mouth circles on the pink paper.  They added the nose and mouth.  Then they cut out the pink mouth circles.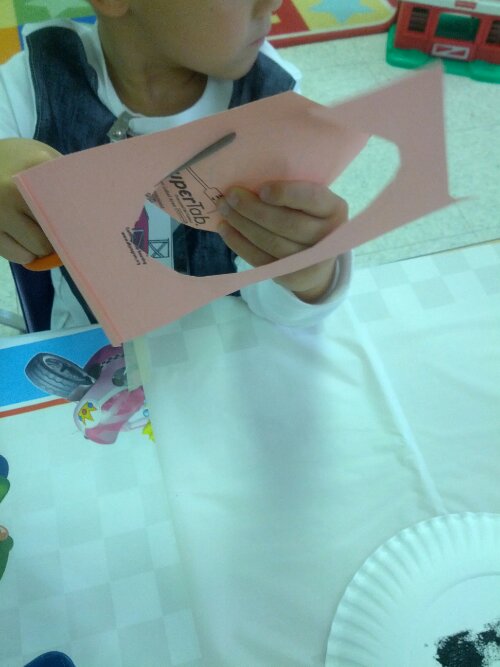 They added six spots to their cows using my cut sponges (dollar store).  My favorites seasoned preschool teacher (Mrs. Amy) gave me a great idea to keep hands clean…  (I forgot to take a picture…)  Add a clothes pin clip to the top of the sponges.  All the kids do is grab the clothes pin and no paint on hands…  LOVE it!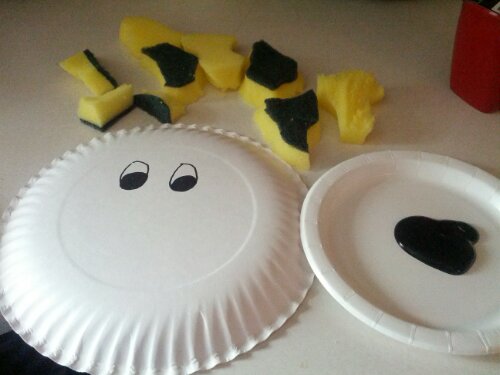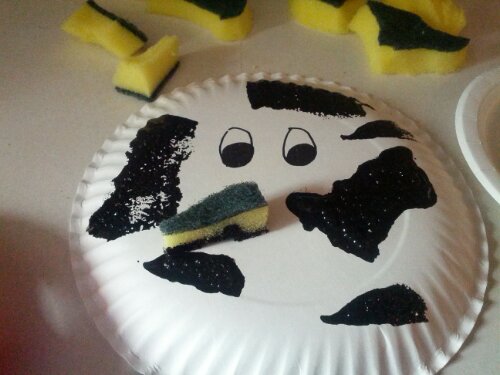 Here is my example…  I should have taken a picture of the various finished ones done by the kids.  They all looked different and very cute!!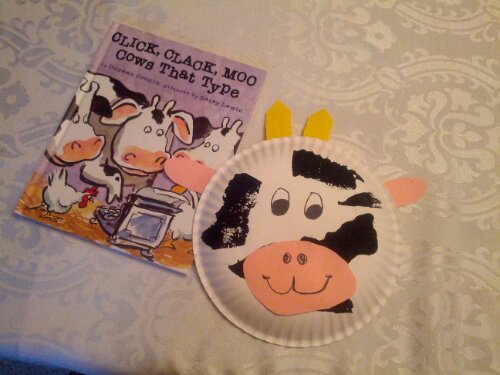 The kiddos loved holding the plates up to their faces and saying Click, Clack, Moooooo…..  Clickity, Clack, Moooooooo….
The cows in the story had a very special talent… they could type.  I pull out my cow popper to show them my other cow that has a special talent…  he pops balls very far when students preform a given task correctly.  The kiddos love him!!

 I plan to update my farm pages on Teaching Heart this month…
Farm Packet for Preschool and Kindergarten – COMING SOON!
Google+