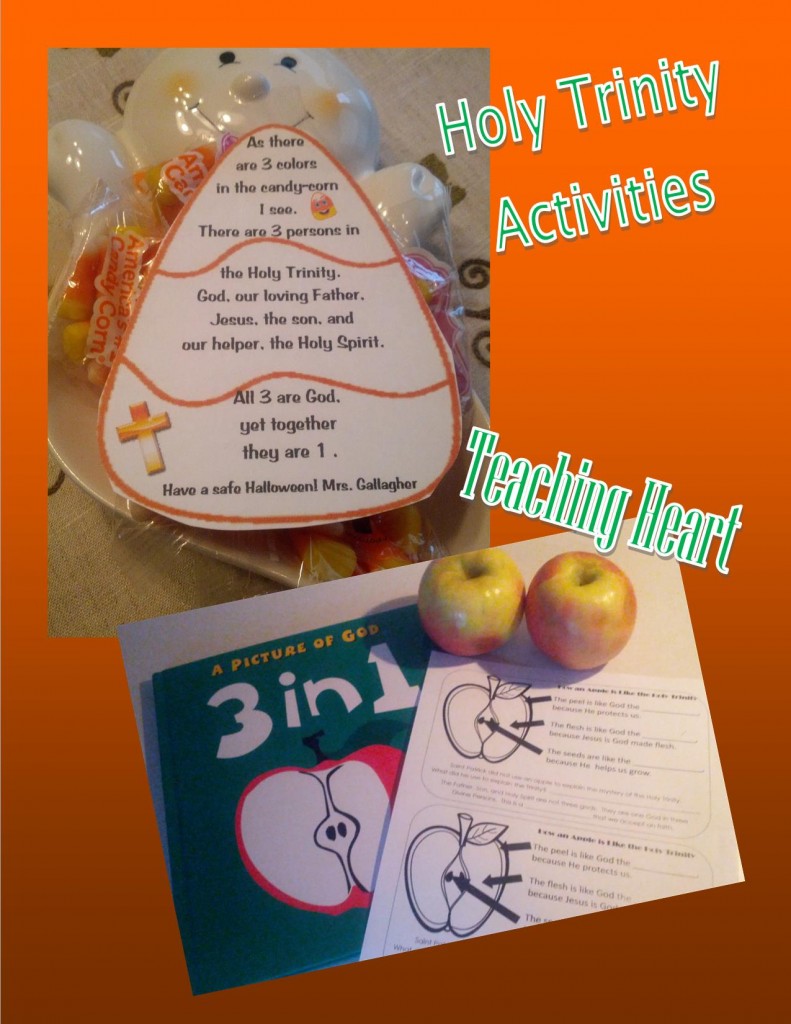 Learning about the Holy Trinity this weekend in CCD.  Just thought I would share some of the goodies I am using in my lesson…
Patrick the bishop was teaching people about the three Divine Persons in one God.  Patrick explained the mystery of the Holy Trinity with a shamrock.  He taught them that the shamrock is one plant, but it has three leaves.  He compared it to the Father, Son, and Holy Spirit which are not three gods.  They are one God in three Persons.  Jesus also told his followers about the Father and the Holy Spirit.  Jesus said, "No one comes to the Father except through me.  If you know me, then you will also know my Father."  This is a mystery that we accept on faith.
While the shamrock is the most popular symbol to teach the Holy Trinity definition to children, there are other items that come in three parts.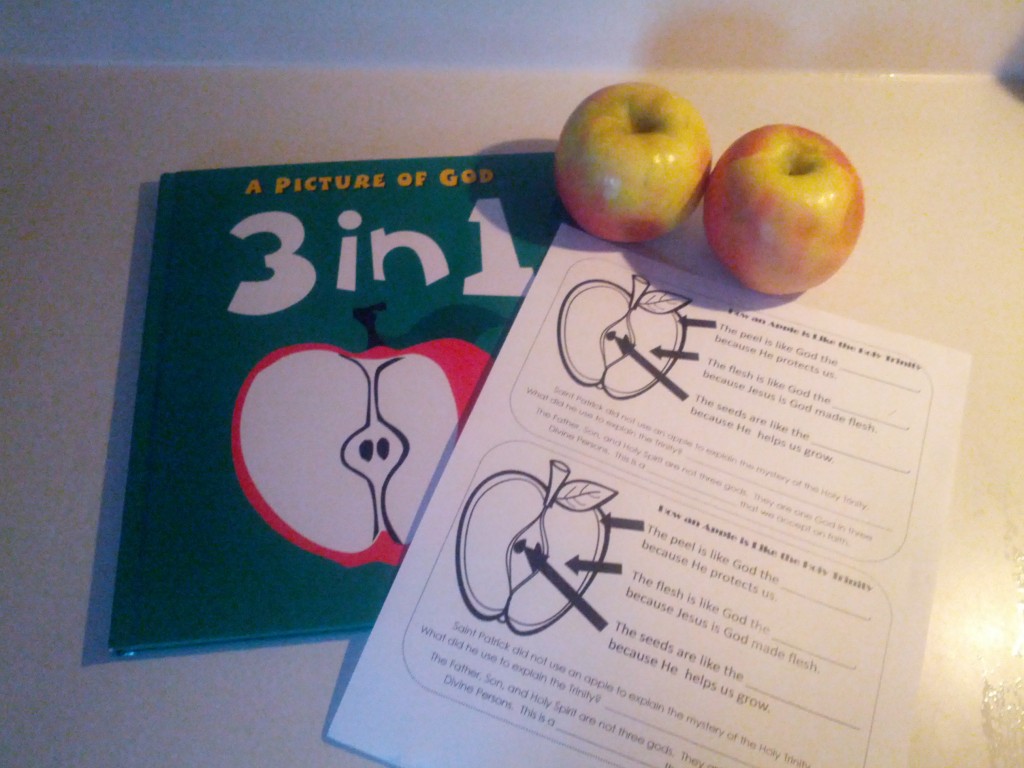 I like to start with the apple.  I love the Children's book, A Picture of God – Three in One!  It's simple illustrations and thoughtful text are a perfect introduction to the Holy Trinity lesson.
After the book is read… Cut open an apple and visually show the students the three parts.  Best part – they get to have a little snack after the visual.  I slice the apple in 6th and give everyone in the class a slice of an apple.
Finally to ensure understanding, I created a small fill in the blanks activity sheet which can be downloaded for free below.
Since Halloween happens to be in a few days, play a little guessing game… have the students think of a Halloween treat that is in three parts.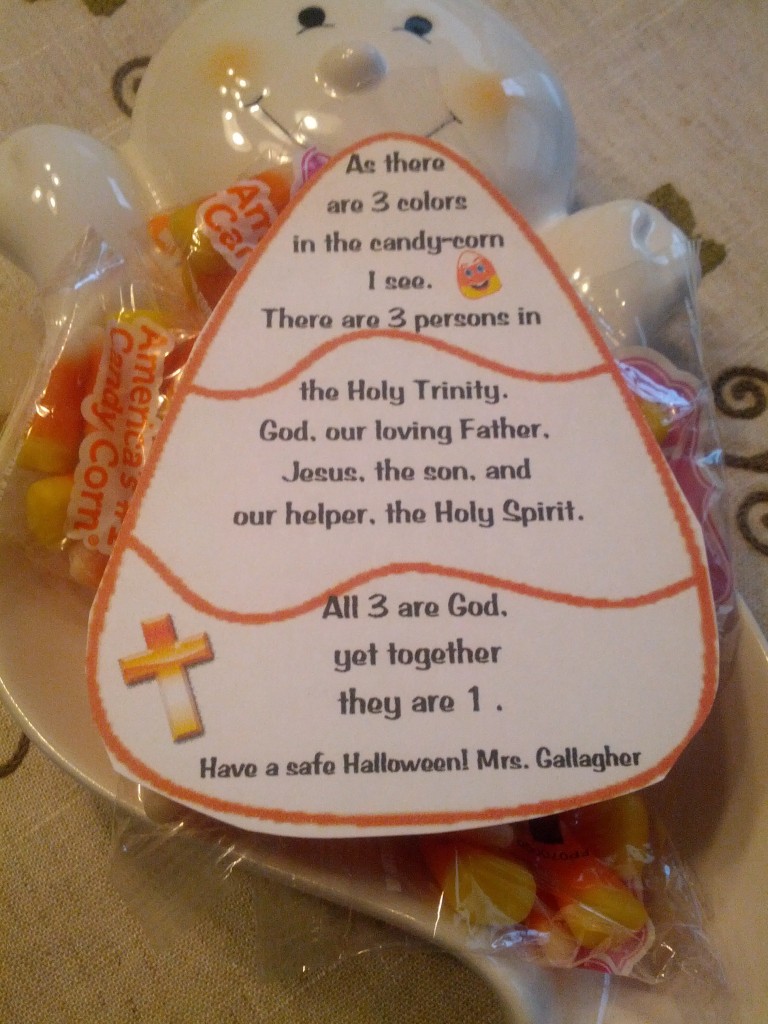 The Candy Corn is in three parts…  Below is a tag you can attach to a bag of candy corns.  Pass them out as a final reminder…  Printable can be downloaded below…
Click Here to Download the Printables Seen in this post!
Google+