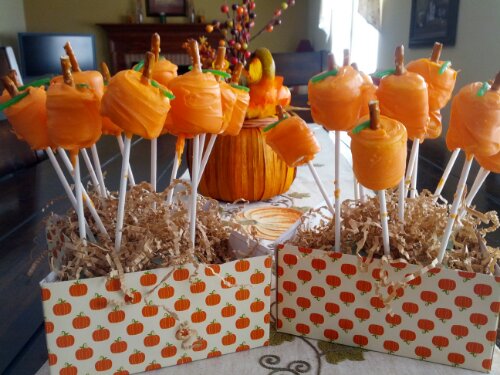 I have made these in the past a little differently.  I called them Spookly The Square Pumpkin Pops.  You can see that post by clicking here !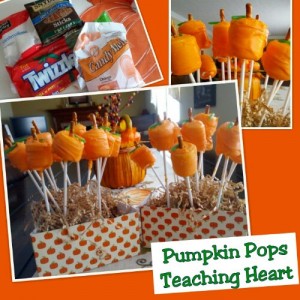 This time I made them a little differently…  here are the yums used…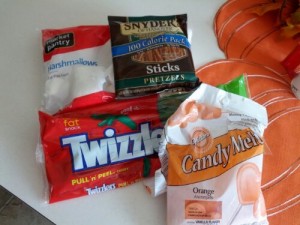 Marshmallows , Green sting Twizzlers (vine),  Orange Candy Melts, and Thin Pretzel sticks.
Super Easy…  Just melt the Candy Melt.  I put the Marshmallows in a Lollipop stick.  Dip the Marshmallow in the orange.  Add the pretzel stick (halved) and a piece of the green Twizzler for the vine!
They set pretty quickly (about an hour).  Then you can wrap them.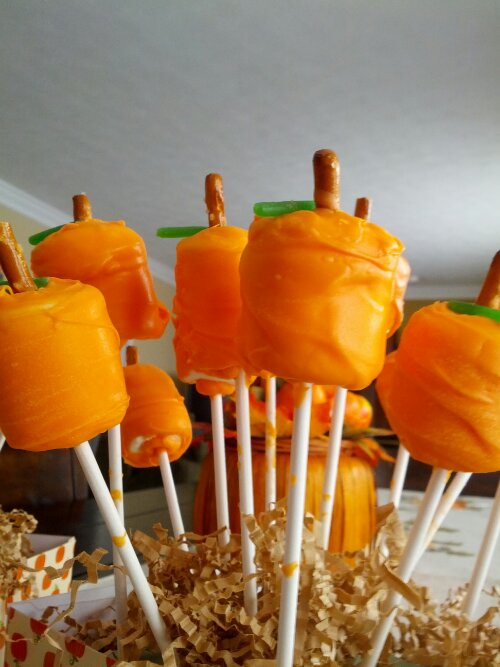 I think they turned out pretty cute!  I will share them with some of my favorite Pre-K Kids on Friday!!
For More Pumpkin Teaching Ideas – CLICK HERE! 
Google+