The book Frog and Toad are Friends was a favorite of mine when I was a kid and still is a favorite.  One of the stories in the little book is called; A Swim.  Below is a FREE activity sheet that can be completed after reading A Swim!  Perfect read for summer fun!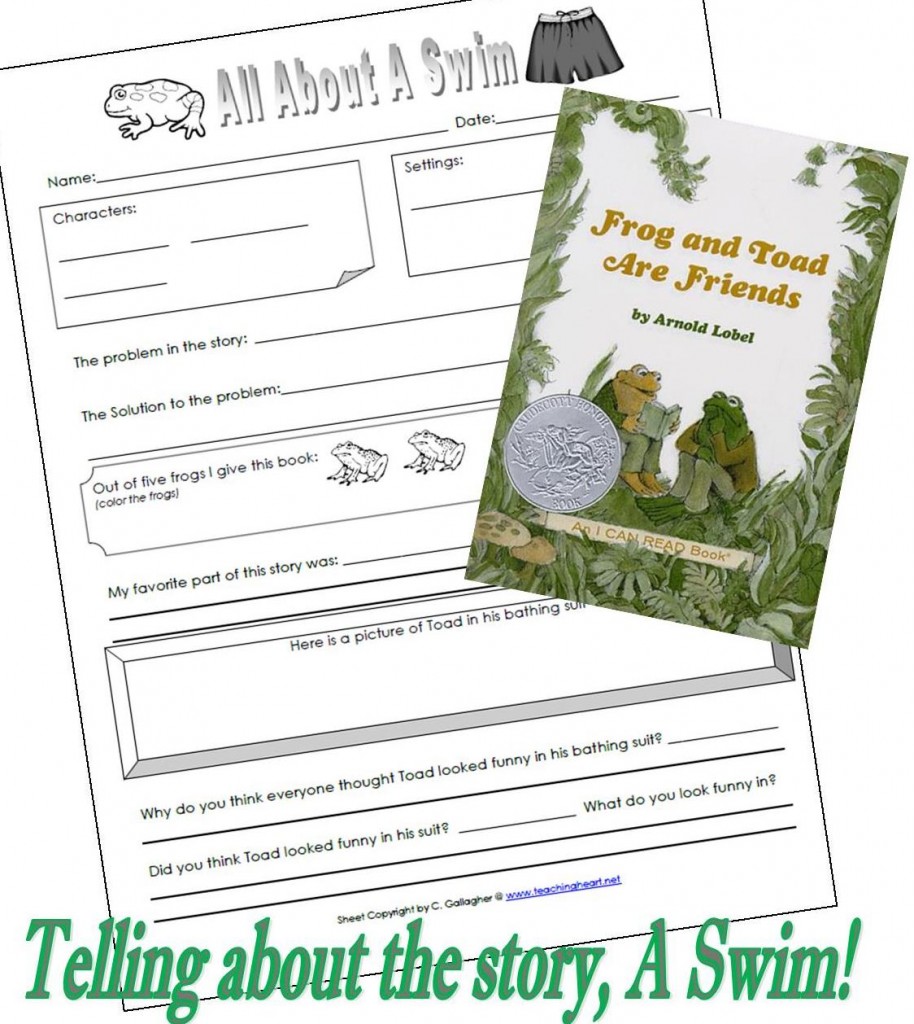 Click to download All About A Swim!!!
For more FREE Froggy Fun – Click Here!
For End of the Year Ideas – Click Here
Google+