Week two of a bug theme done!  Last week it was all Butterfly / Caterpillar.  This week we got to talk about another cool bug that makes some major changes through it's life cycle too – the ladybug!!!
A few pictures from the day!  Making our pet ladybugs!  Made from egg cartons.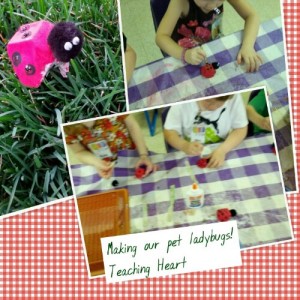 Working on our ladybug counting puzzles from this pack and making buggy mask from Oriental Trading!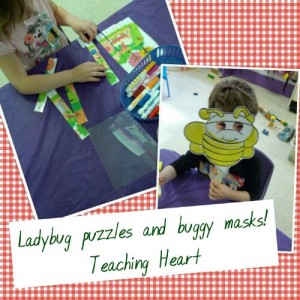 Loved making our ladybug snack!  Mmmmmm!!!!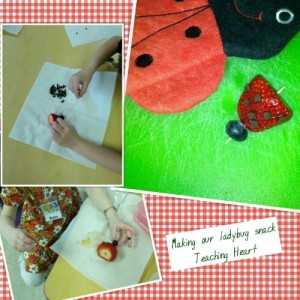 Ladybugs were the bug we learned about today…  but walking sticks, hissing cockroaches, and ants to hold and look at were the hit of the day!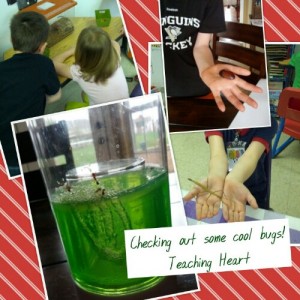 Pocket chart life cycle pieces and five little ladybug poem pieces from this packet came in handy too!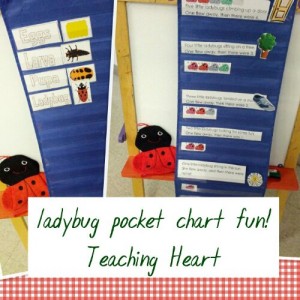 Do you follow my BUG board on Pinterest – click here and then follow!
Want even more great insect / bug ideas???  Click here!
Get our ladybug packet by clicking here!
We loved making a ladybug crawl all over us with this song…
We also loved having the ladybug below land on our heads!

 What fun this game is!
Google+