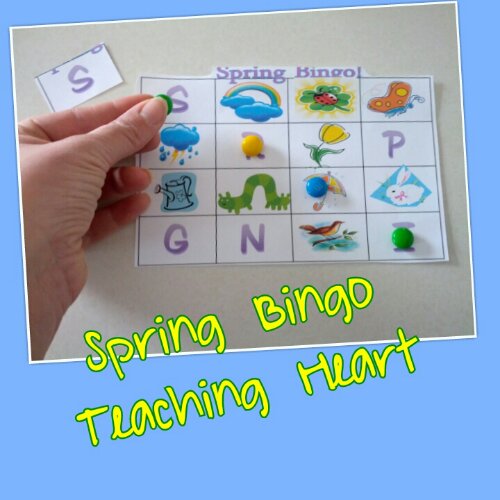 I need Spring – maybe if I give you a FREE spring printable, Spring will come???  It's worth a try!
Need a brain break?  Play some Spring Bingo at your Spring or Easter Parties… Or just play as a reward to your class… There are 12 cards with all the same pictures on each card.  Each card has the pictures in a different order.  This way everyone marks something on their card each call.  Play like regular bingo.  We use M&M's as markers, but you could use any type of marker.  The picture shows that this player almost has a bingo!
Click to Download the Spring Bingo Cards
Did you enter to win some of our 10 giveaways for hitting 10,000 Facebook Fans – Click here!
 
Be sure to visit our Spring Index by clicking here – many more free ideas and printables for so many spring themes!!!
Google+