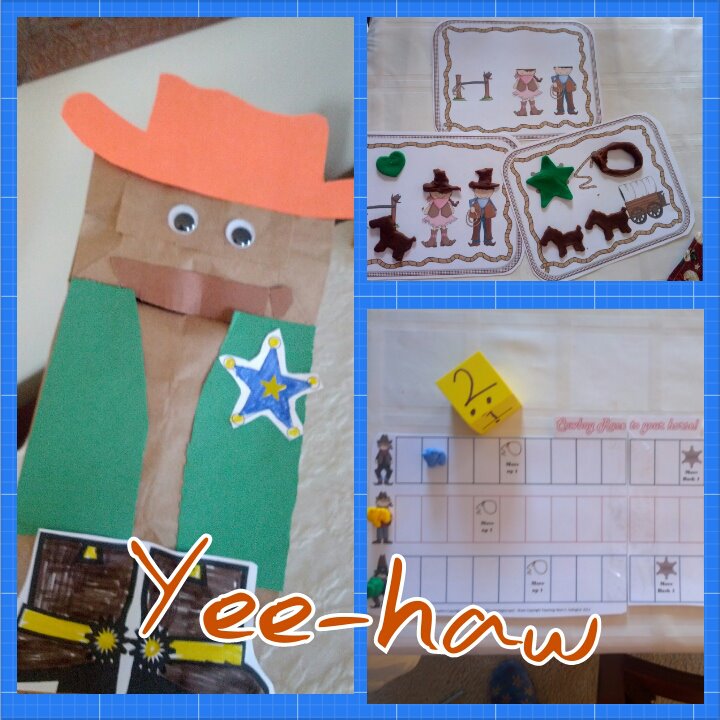 I am currently working on creating a Wild West / Cowboy Unit for Pre-k and Kindergarten grades. AND CLICK HERE TO SEE IT
I started the unit today and here is us having some fun with the resources…
Our Paper Bag Puppet Cowboys turned out cute.   Here we are working hard on them!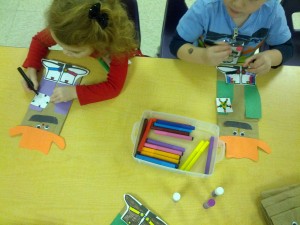 Howdy Partner!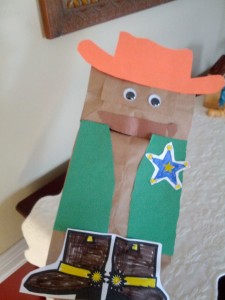 We had fun playing, Cowboy Race to Your Horse dice game.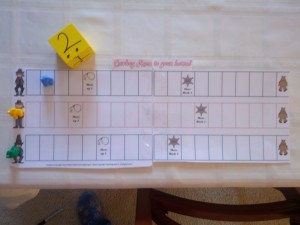 Of course the cowboy play-dough mats were a hit!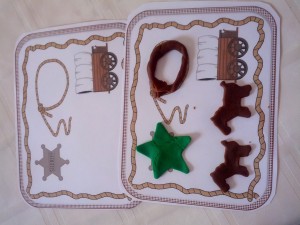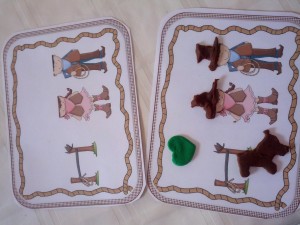 The pattern for the cowboy, the cowboy play dough mats, and the dice game will be found in the packet AND CLICK HERE TO SEE IT
Some other resources we used today…  my favorite COWBOY book for Prek and K has to be, Why Cowboys Sleep With Their Boot On.  The kids love it and it is fun to read with a cowboy accent!

I have to give a shout out to Make Learning Fun and all their free Cowboy resources.  I will share pictures next week of some of the items I am using from there to help my unit!!!   Click here to check out the ideas they have.
Also my pre-k kids loved this little song sung by a cute bug!  Check it out!  Super cute!
Click here for MORE Cowboy fun!
Shop Teaching Heart – click here.
Like us on Facebook – click here! 
Google+