Boy that old lady eats the strangest things!
We read the Little Old Lady who Swallowed some Leaves as part of a scarecrow unit!   Kids love the story!

I used the pattern found in this packet to make little old lady puppets for all my students.  All I did was print the pattern and glue the body to a small white bag (purchased from Michael's).  I stapled the head to the top of the bag.  When the students drop an item into the old lady's mouth, it falls into the bag.  So fun!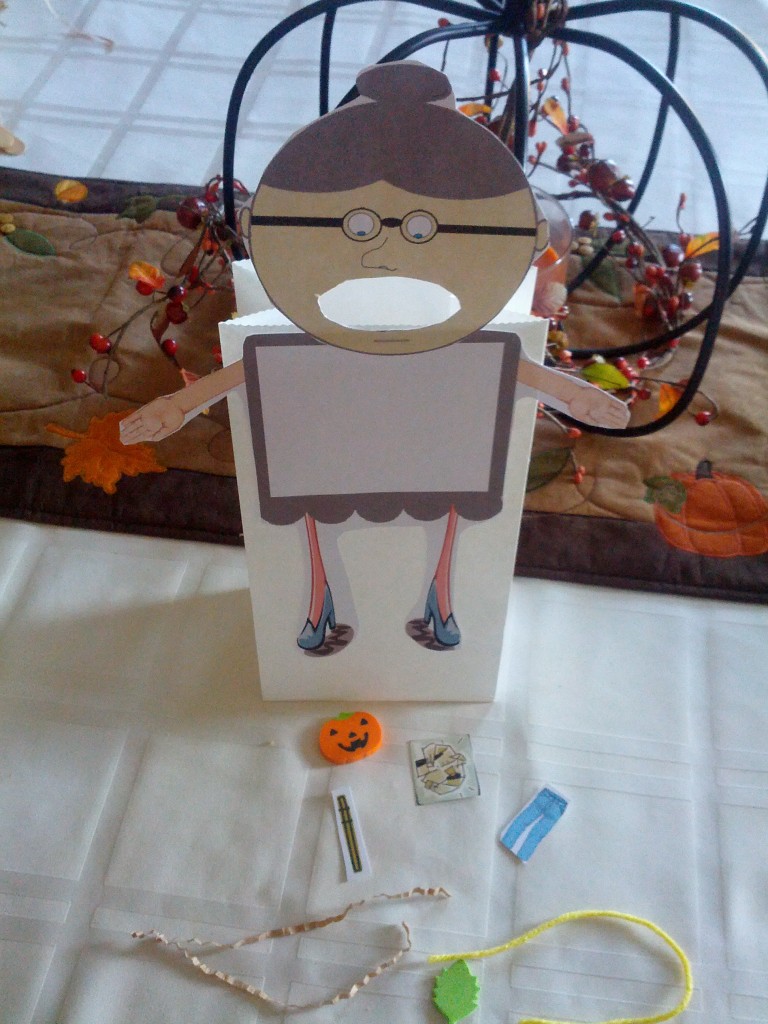 I used the printout of the shirt, pants, and pole found in the packet…  but I used string for the rope, leaf foam stickers for the leaf, filler for the hay, and a pumpkin eraser for the pumpkin.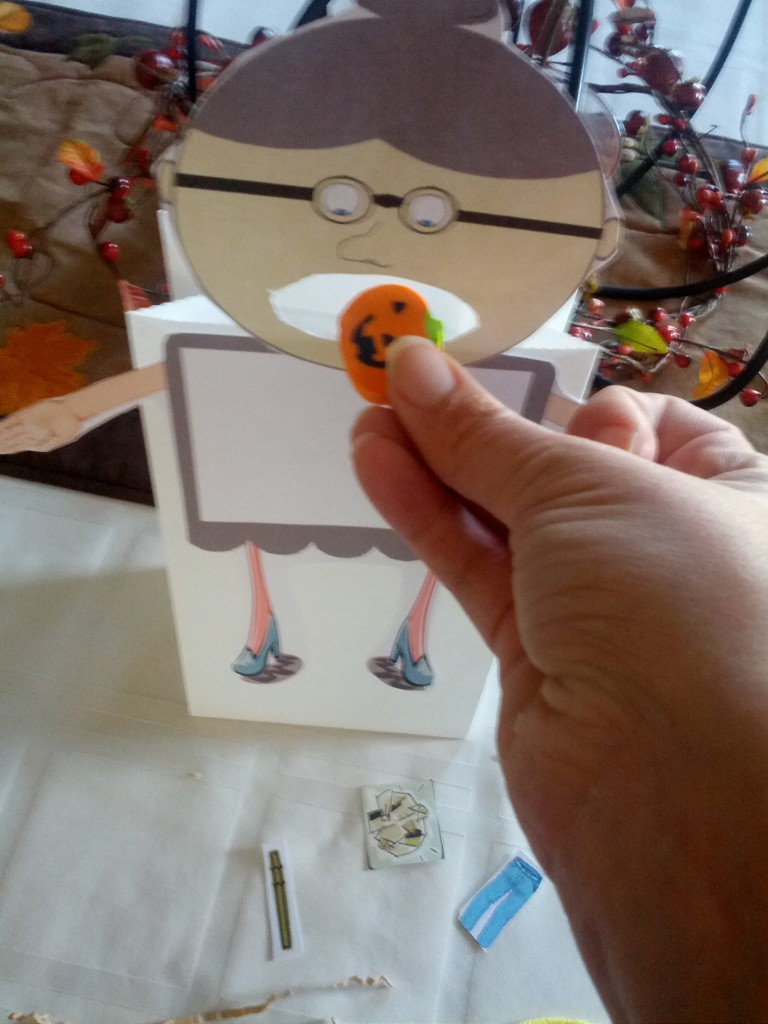 Once they retell the story with friends at school they can take it home for so much more fun and retelling practice.
Click here to check out the Scarecrow Packet! OR get it and SAVE BIG with our Fall Bundle!!!
  You can get the bundle here at ejunkie (CLICK HERE) or here at TPT (CLICK HERE).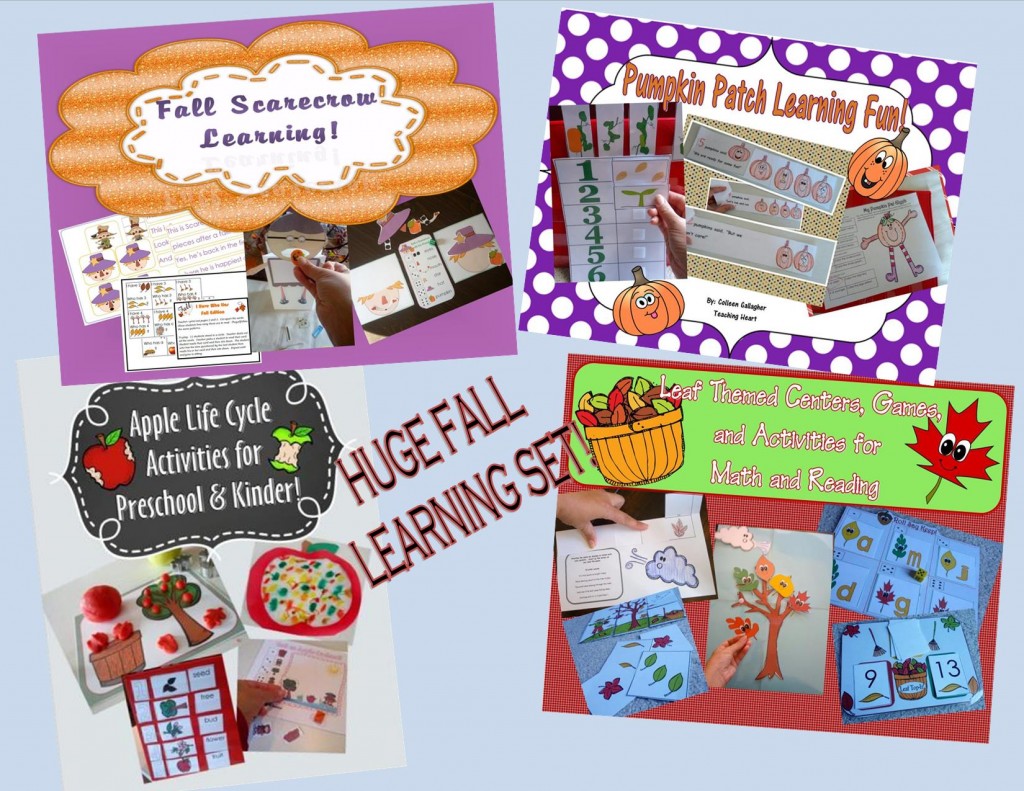 Google+