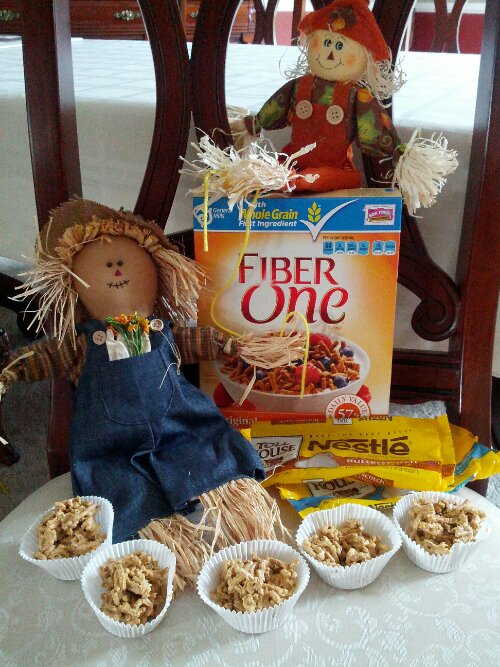 What are scarecrows stuffed with?   Hay!   Let's stuff ourselves with a little Hay too!  Yummy Hay Cookies that is!
Here's an easy snack to make for a Scarecrow Theme Unit!!!
Super Easy and No Baking – Microwave Only!
1 box of Fiber One
2 cups of butterscotch chips
2 cups of white chocolate chips
Melt the chips together in the microwave (about 2 min). 
Stir until smooth. 
Add the box of fiber one and stir. 
Quickly place a large spoonful onto wax paper or into muffin cups. 
Let set for about an hour and you have some yummy Haystacks to enjoy!!!  
These are very yummy and I like all the Fiber you get in one bit… Ha-ha, healthy right???? 
So much fun with Mr. Scarecrow!!!   Have you seen all the fun on Teaching Heart?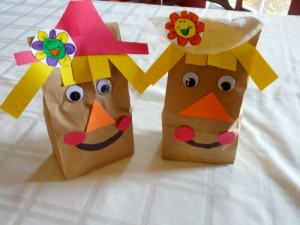 Click to see our Scarecrow Unit!
Be sure to get the Scarecrow Packet!!! 
Google+